Her name is Asiyah, she is one week old and she has come into the world on the ground inside a tent in the Al Roj camp, northeast Syria. There he ruled during the past five years the self-proclaimed caliphate of the Islamic State (ISIS, for its acronym in English), joined by his parents, the Spanish Luna Fernández, 30, and Mohamed el Amin. Today, however, Kurdish militias are guarding this area in whose camps more than 80,000 jihadist women and their children they are waiting to be repatriated to their countries of origin.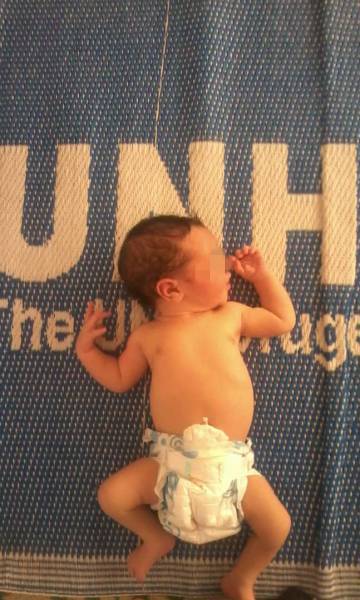 Luna Fernández's delivery "lasted nine hours" and occurred without medical assistance other than that of an Indonesian medical jihadist and "the help of other women from the countryside," according to information received by the relatives of the jihadist in Spain. "The girl is big and fortunately they are both well," reports one of the messages sent from Syria to which EL PAÍS has had access. With the birth of little Asiyah, The number of Spanish minors held captive in the camps destined to host ISIS families in Syria amounts to 16. The Spanish ISIS women have been captive for half a year in these camps in northeastern Syria that have been transformed into a kind of female mini-caliphate flooded with abayas black.
With the collapse of the caliphate, the Spanish women first went to the Al Hol camp, the most populated of the six enabled in this area. The first to arrive was the pregnant Luna Fernández, 30, in charge of eight children, four of whom are her children and another four orphans of her husband's second wife, who died in Syria. Yolanda Martínez (34 years old) followed, with four children of the Spanish jihadist Omar al Harshi, and the only national known to be in Kurdish cells in Syria. Finally, Lubna Fares (40 years old) arrived, who, despite having Moroccan nationality, is the mother of three Spanish minors born to a jihadist nationalized in Spain, also killed in the caliphate.
They are all part of the most radical nucleus of foreign ISIS fighters that resisted until its fall last March in the dusty oasis of Baguz, on the border with Iraq, under the siege imposed on the ground by the Kurdish-Arab militias, and from the air. by fighters of the international coalition led by the United States and of which Spain is part.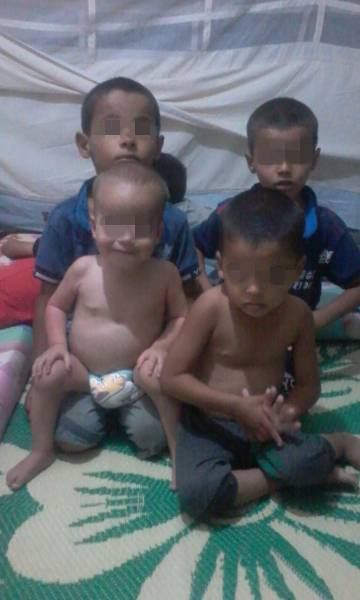 Diseases and insecurity
Since the beginning of the year, More than 300 children have died in these camps in northeastern Syria from respiratory problems and malnutrition, among other diseases. In Al Hol the number of minors rises to 40,000, of whom 3,500 are foreigners – almost half European – and about 500 unaccompanied, according to the NGO International Rescue Committee. "We do not have the means to meet their needs," repeat the Kurdish spokesmen, who have asked the countries of origin to take charge of their jihadists or, failing that, to support the creation of an international court in northeastern Syria . Days ago, a German government delegation returned from Syria with four children, bringing to 40 the number of European orphans repatriated since March. Among them are 17 French, seven Swedes, five Norwegians and two Dutch, according to the count of the Kurdish militias.
Mishaps between women are common in the camps, where three Kurdish policemen have been stabbed to death by jihadists and a fourth has been injured. "To my eldest son [Bilal, de 14] They have kicked him out of the store because they say he's an adult, "says Martínez.
Cholera cases in the camps have multiplied due to the unsanitary water, as well as those of children with high fevers caused by snake bites. Minors have their heads shaved to avoid contagion of nits. An NGO worker with access to the Al Roj and Al Hol camps assures in a telephone conversation that "the medical and hygienic conditions are lamentable", without drinking water for many days and with "shortage of toilets and showers", which is it adds to the psychological pressure on minors traumatized by the war and "constantly exposed to the radical discourse held captive by many of the women there." Martínez assures that two of her children are malnourished due to lack of food. One of his daughters, Aisha, weighs 10 kilos at six years old and "has lost her hair and is riddled with hives," says her mother.
Spanish women again request repatriation
"Until we have a government in Spain, a decision will not be made on the repatriation of Spanish ISIS nationals in Syria," says a Spanish government official in Madrid. According to this source, the national court is "putting together the judicial case" so that the jihadists "serve their sentence", without mentioning the Spanish male in prison. Belonging to a terrorist group is the indictment being considered, the same for which other members of the jihadist cell Brigada Al Ándalus, to which the three Spanish captive adults and the two deceased husbands convicted in absentia, are serving a sentence of eight years in prison in Spain.
In the absence of a common agreement among European countries to create a court to try their nationals, and Fearing the return of radicalized elements whom they cannot judge due to lack of evidence, EU countries have begun to repatriate their most vulnerable nationals: orphaned minors.
In May, the three Spanish jihadists assured that they were summoned by Kurdish agents who offered to sign a request to be repatriated to Spain. However, Martínez and Fernández were transferred together with their children to the Al Roj camp, with better conditions than the previous one. Fares, for his part, chose to stay in Al Hol with his three children. Three months after that alleged contact launched by the Spanish authorities, the two Spanish jihadists assure that Kurdish agents have handed them some documents sent "from Spain" in which they are informed that they can voluntarily request their return knowing that they can be returned. face "jail terms of between two and five years." In the letter, sources close to their families explain, they are informed that repatriation can take place within "between one to two months." For their part, the relatives of the two Spanish captives in Syria assure that they have not received any response from the Spanish Government since last May 12 they presented a letter requesting the repatriation of the women and their children.
As for the authorities of the Autonomous Administration of North and East Syria (NES, for its acronym in English; a body led by an alliance of Kurdish-Arab forces), they deny having received any request from Madrid. "The Spanish Government has not had any official contact with us at any time," says Abdulkarim Omar, the man in charge of foreign relations for the NES, in voice messages from Syria.

elpais.com
Digsmak is a news publisher with over 12 years of reporting experiance; and have published in many industry leading publications and news sites.