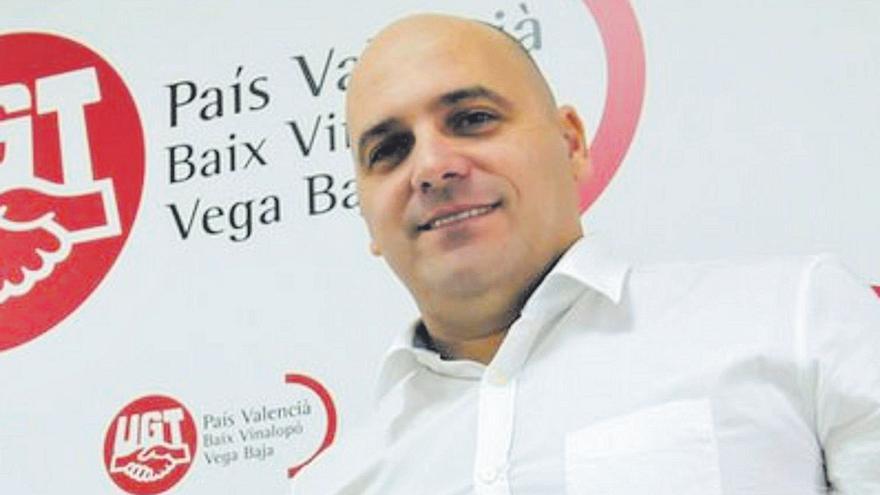 The coronavirus pandemic has marked everything in the last year. How do you think the way out of the crisis should be faced from the labor point of view?
We have witnessed an unparalleled crisis in which many jobs have been destroyed. Fortunately, as a result of social dialogue, we have had a tool, such as ERTE, which has moderated the impact. To get out of this complicated situation, it is necessary, first, that vaccination reaches the appropriate rate for the economy to reactivate, and second, that the funds that are going to arrive from Europe are applied in an appropriate and proportionate way so that no one remains behind.
Your union talks about changing the production model. In what direction?
The province is very focused on tourism, a very important sector that must be defended. However, it has been shown that the territories where the industry has greater weight have been able to better weather crises. It is an activity in which, for example, stable contracts are more predominant than temporary ones, and which has shown a remarkable capacity for adaptation in this pandemic.
However, there are also industrial sectors that are having a pretty bad time, such as footwear …
The sectors related to the world of fashion have felt the impact of the crisis more harshly, and through social dialogue and pressure exerted from the Generalitat, it has been possible that footwear will finally be able to benefit from the direct aid enabled by the Central government. We are talking about a fundamental industry for our province, and in a very special way for municipalities such as Elche, Elda or Petrer.
The problem now lies in the threat of tariffs by the United States, which could have very negative effects on the sector …
It is a totally unfair threat that emanates from a foreign issue for this industry such as the Google Tax. For this reason, it is absolutely necessary to turn to the political level to protect footwear exports and to paralyze this measure, which will undoubtedly worsen the situation.
Where does the future of footwear have to pass?
Now we have to focus on the threats that weigh on it, but, in a general context, what we propose is the need to strengthen the value chain. Our base has to be the commitment to quality footwear, because we would be wrong if we wanted to compete in terms of prices. It is also necessary that jobs and wages are decent.
Is the black economy still a problem?
We continue to endure very high rates of the underground economy, and it must be eradicated through dialogue because it has a brutal impact on the competitiveness of companies. Long ago it was a footwear problem, but there are sectors that have surpassed it. And to end this, it is not enough just to create observatories, but they must be operational and, above all, effective in all variants of the underground economy. Without going any further, there are cases of companies that have taken advantage of the ERTE while their employees continued working.
Do you understand that the labor and pension reforms continue without being repealed?
I understand that we are going through a difficult time, but these are issues that the Government promised and that we consider essential. That, and the increase in the minimum interprofessional salary, so that it is between 1,250 and 1,300 euros. To get out of the crisis, consumption must be reactivated and, for this, it is necessary for workers to have decent wages.
Agriculture also has a strong weight in its territorial demarcation, which is currently threatened by a cut in the flow in the Tajo-Segura transfer. What do you think?
We have to protect our productive systems, and agriculture is an essential element. That is why we are going to defend the transfer by standing next to the city councils. Now, what we don't want is a water war. It is absolutely vital to reach agreements through pact and dialogue, so that everyone can feel benefited. The set of territories must be supportive, and more in a matter like this.
Is this going to be your last term as head of the union's general secretary?
It is not something I am thinking about right now. From the outset, I face this stage with the same enthusiasm and commitment as the first day, I feel supported and it is a great satisfaction that we can all go hand in hand. What I am committed to is to continue working for the rights of workers and, yes, to try to involve young people more in the day-to-day running of the union.

www.informacion.es
Eddie is an Australian news reporter with over 9 years in the industry and has published on Forbes and tech crunch.