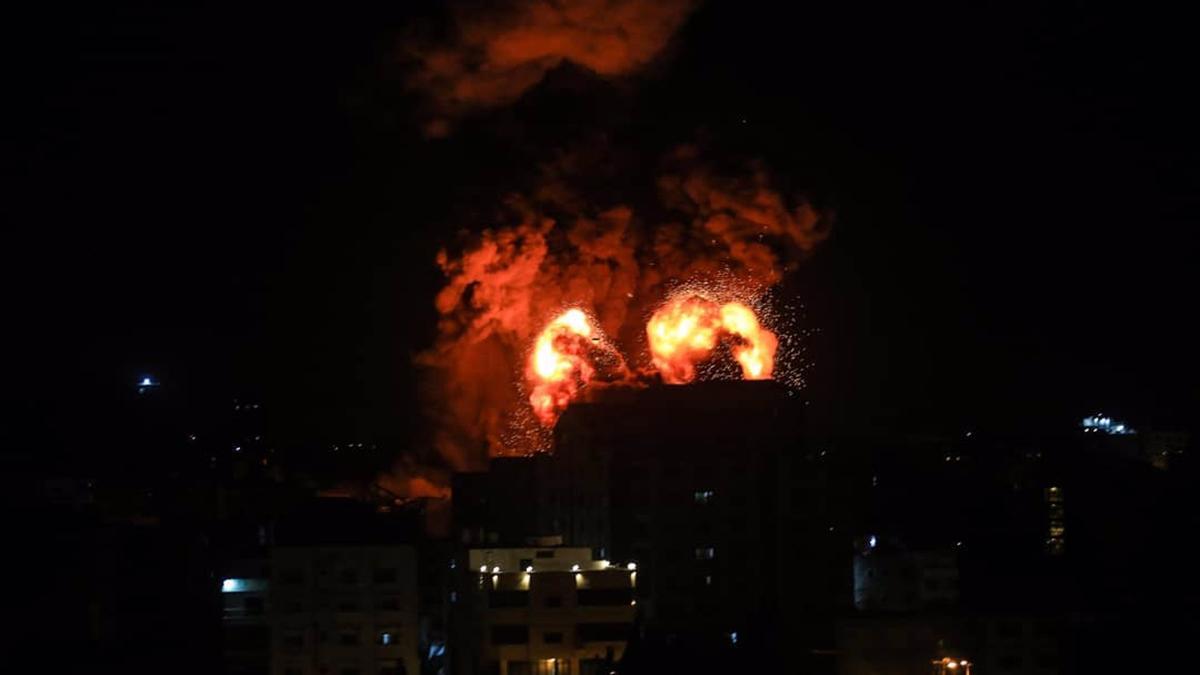 The Israel Defense Forces (IDF) launched this Thursday night a new air and ground attack on the northern Gaza Strip, in what is the Israeli Army's most impactful round of attacks so far. Families in the area are fleeing due to the intensity of these attacks, in which, according to the Islamic Resistance Movement (Hamas), Israel has launched about 150 air strikes in the last minutes.
Israeli media have specified that in addition to airplanes, artillery forces and tanks participate, while the IDF has pointed out on its Twitter profile that it was an "air and ground" attack.
At least 50 people would have been injured and transferred to the Beit Hanoun hospital for this new bombing in the north of the Strip, according to the Israeli media Yedioth.
The Prime Minister of Israel, Benjamin Netanyahu, has recalled through Twitter that this new offensive is part of the "high price" that they announced that they would make Hamas pay. "I said that we would charge a very high price to Hamas. We do this and we will continue to do it with great intensity. The last word was not said and this operation will continue as long as necessary," he warned. He also stressed that "we will act with all our strength against enemies abroad and outlaws at home to restore calm to the State of Israel." "We support one hundred percent of the Police and the rest of the security forces to restore law and order in the cities of Israel; we will not tolerate anarchy," he added.
Hamas has put the air strikes registered in the last minutes at 150, while one of its spokesmen has said that "the criminal enemy carries out spectacle raids aimed at sabotage and destruction."
In what appears to be a precautionary measure in anticipation of a Hamas retaliation for the massive Israeli bombardment, the IDF has ordered all people living within four kilometers move to bomb shelters and stay there until further notice, collects 'The Times of Israel'.
Meanwhile the sirens continue to sound at dawn this Friday in different Israeli cities, such as Sderot, Beersheba and Ashdod, in the south. In the latter city, the Iron Dome system of the Israeli forces has intercepted dozens of rockets, although the impact on a building has been reported, Channel 12 reports. An impact has also been reported in Ashkelon.
Likewise, violent clashes between Arabs and Israelis continue in different cities. The Gazací Ministry of Health, controlled by Hamas, has indicated in its latest balance that 109 Palestinians have died in the Strip as of tonight, of which 28 are children and, in addition, there are 621 injured, while seven people have died in Israel, including an Indian citizen and a child.

www.informacion.es
Eddie is an Australian news reporter with over 9 years in the industry and has published on Forbes and tech crunch.