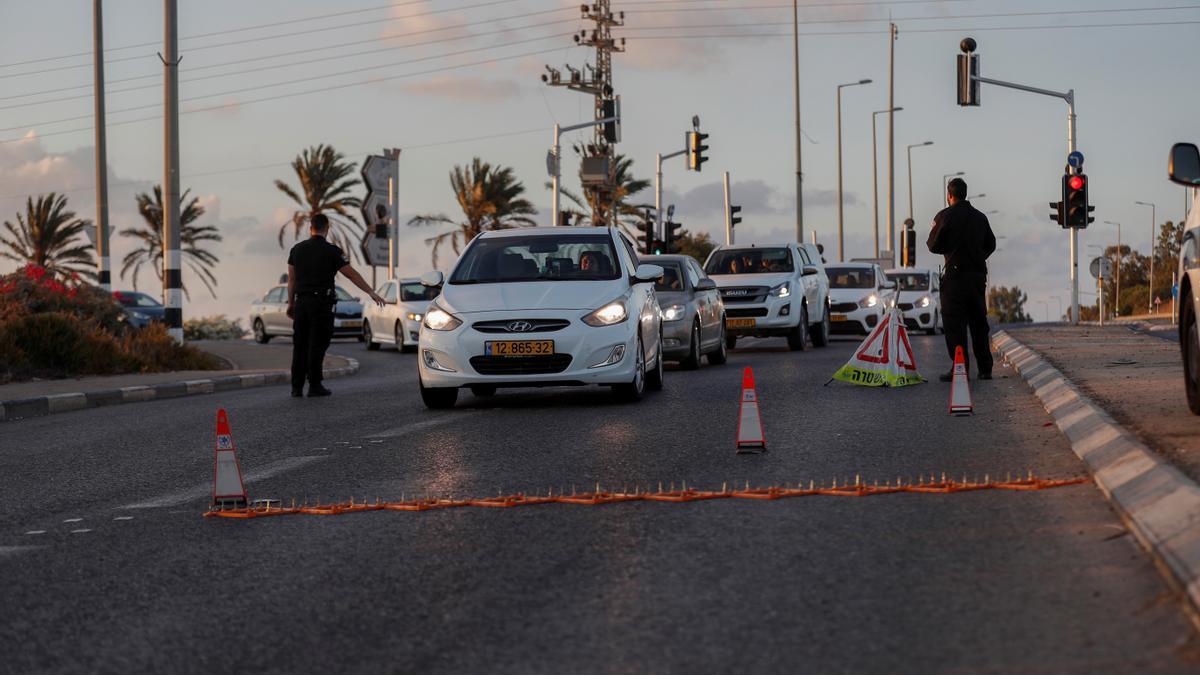 The Israe policeHe has arrested others this Saturday two escaped Palestinian prisoners, hours after arresting in the northern city of Nazareth two of the six Palestinian militiamen who escaped from a high-security prison in Gilboa last Monday.
The newly arrested have been discovered in a parking lot used by truck drivers, around 5:00 am (local time). One of them is a famous theater actor whom Israel accuses of supervising suicide bombings.
The search for the last two escaped prisoners continues, after the authorities have already arrested four of the group, including the alleged mastermind of the escape. The agents have identified all the prisoners and their link with Islamic Jihad.
According to local media cited by 'The Jerusalem Post', the authorities think that the Palestinians had no outside help as none of them were armed at the time they were discovered.
A video has been disseminated on social networks in which a man appears dressed in jeans and a green T-shirt, who identifies himself as one of the prisoners, and who was in the correctional facility serving two life sentences for attempted murder and bombing.
After the first two arrests, both prisoners were transferred to the Israeli intelligence service to be interrogated with the idea that they could provide information or clues to locate the other fugitives.
Already this Friday, the Palestinian Authority had agreed to cooperate with the Israeli Government in the search for these six fugitives, allowing Israel to have greater access to some West Bank areas, where many pointed out that the inmates are hidden.
However, this was a blow to the population of Ramallah, who took to the streets in recent days to protest against the Israeli authorities and serve as a distraction so that the Palestinians were not captured.
The Lebanese newspaper 'Al Ajbar' reported that the agreement between the parties would imply that the prisoners were captured alive and that, in addition, the Israeli authorities will ease the conditions in which nearly a thousand Palestinian citizens are imprisoned.
However, the aforementioned newspaper has been linked to Hezbollah and Hamas in the past, rival factions of the Palestinian Authority, which they accuse of betraying the Palestinian cause by cooperating with Israeli security agencies.
The investigation into the escape is now in the hands of the International Crimes Investigation Unit of the special division of the Israeli police. Public Security Minister Omer Barlev has announced that a government commission will be created to investigate the matter.
The decision has been made together with the Prime Minister, Naftali Bennett, with the approval of the attorney general, Avichai Mandelblit, so it will go to the government for final approval.
"We will not leave a single stone unturned. I trust the Government of Israel to approve my recommendation and that we can get to the end of the matter, "said the minister.

www.informacion.es
Eddie is an Australian news reporter with over 9 years in the industry and has published on Forbes and tech crunch.