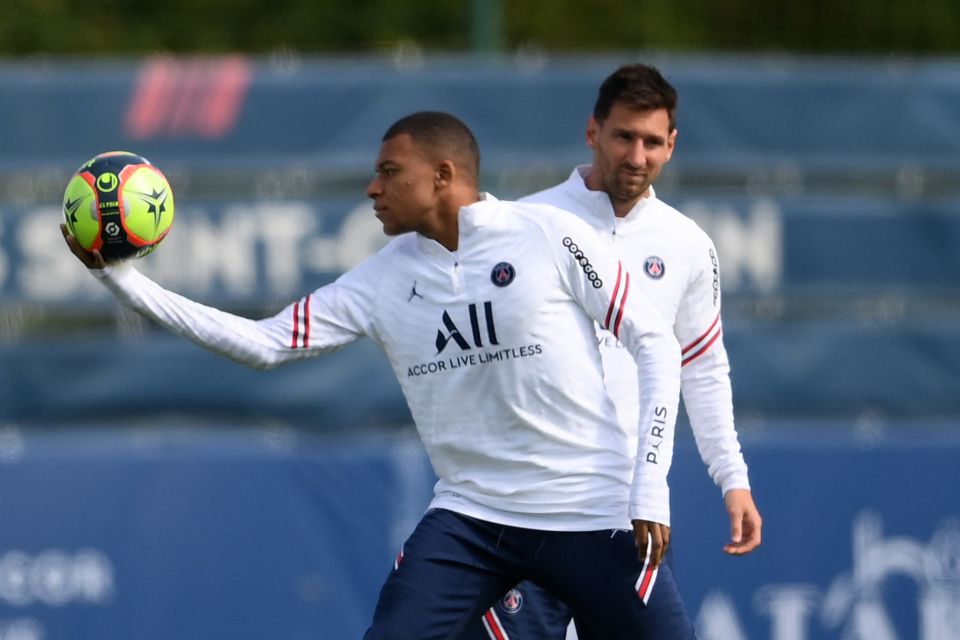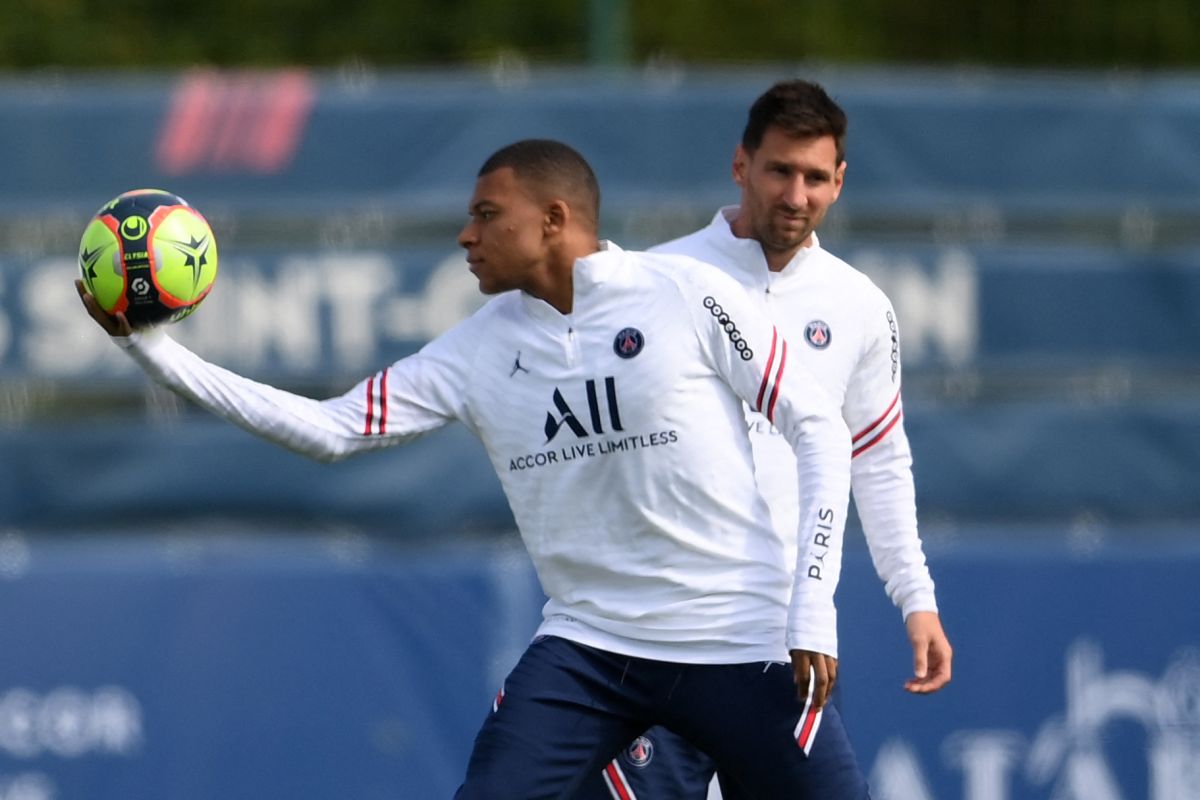 Foto:
FRANCK FIFE / AFP / Getty Images
The Argentine star Lionel Messi said that it is easy to get along with Kylian Mbappé, teammate in Paris Saint-Germain (PSG), and revealed that the French forward speaks Spanish perfectly.
Messi, 34, gave his first big interview since he debuted with el PSG to the magazine France Football, organizer of the Golden Ball and you just released the 30 candidates for the award to be given at the end of November.
The relationship with Mbappé, the America Cup that he won with Argentina and the adaptation to Paris, his new city after two decades in Barcelona, they took up a good part of the interview.
"With a player like him (Mbappé), it's easy to get along. He also speaks perfect Spanishso we've talked quite a bit off the pitch as well. That makes it easy. I have recently arrived and it is still premature to draw conclusions, but I am sure it will go well, "he said.
PSG number "30" confessed that He did not give Mbappé advice when he was close to signing for Real Madrid in the summer: "I had just arrived and did not know him well enough to give him advice. A bit like everyone else, I was waiting to see what would happen. He stayed and for me it is a great happiness, "he said.
The Argentine was questioned among the different from trio that formed in Barcelona, ​​with Neymar and Luis Suárez, and in which he participates now, also with Neymar, but with Mbappé, instead of Suárez.
"First age, in the first trident we were younger (laughs). The young man today is Kylian (…) Luis is a pure 9, an area attacker, who scores many goals; Kylian loves to touch the ball, he is strong and tremendously fastIt kills you if you leave it the least space and it also scores a lot ", he analyzed.
Messi recalled that his departure from Barcelona was unexpected and unwanted at that time and He thanked PSG because it was "the team that showed a real interest" in signing him.
"Today I am very happy to be here (…). It is a new life experience, a great change and I am trying, little by little, to adapt, "said the player, who said that he had not" made a mistake "for having come to Paris.
Recognized that the presence of Neymar and that of his compatriots Angel di María, Leandro Paredes and Mauricio Pochettino was crucial to sign for the Parisian entity, with whom he also shares a language.
On adapting to the Parisian day-to-day, he assumed a certain tiredness for continuing to live in a hotel, although in general he stressed that he is going "well".
"We are still in the hotel and it is starting to get long. The boys (three children) have started school and it is not easy to make the round trip from the hotell. We are looking forward to settling in our new house and being able to start the new routine ", he pointed out.
Of the Copa América that he raised with the Argentine team this July in Brazil, the first title to win with Albiceleste after losing numerous finals, said it was like "removing a thorn from your foot."
"I would have had a strange feeling inside me if I had finished my career without having won a title with my country (…). ANDfor the title that I was missing ", he stated.
About the Champions Leauge, that PSG has been looking forward to for a decade, Messi thought that the team has all the weapons to win it, although the degree of difficulty is high.
Of the Golden Ball, that the Argentine won more than anyone else (6), He assured that this year he is not seen as a favorite and he remembered that those individual awards are the result of collective work.
"I have never focused on winning them. It has been the consequence of collective victories and a good job done. If the team plays well and has performance, the individualities also shine ", he concluded.
You can also read:
Photo: Lionel Messi and the impressive "package" that is marked on his shorts
They look like a woman: Lionel Messi and the extravagant shoes he wore during Camilo's concert

eldiariony.com
Eddie is an Australian news reporter with over 9 years in the industry and has published on Forbes and tech crunch.