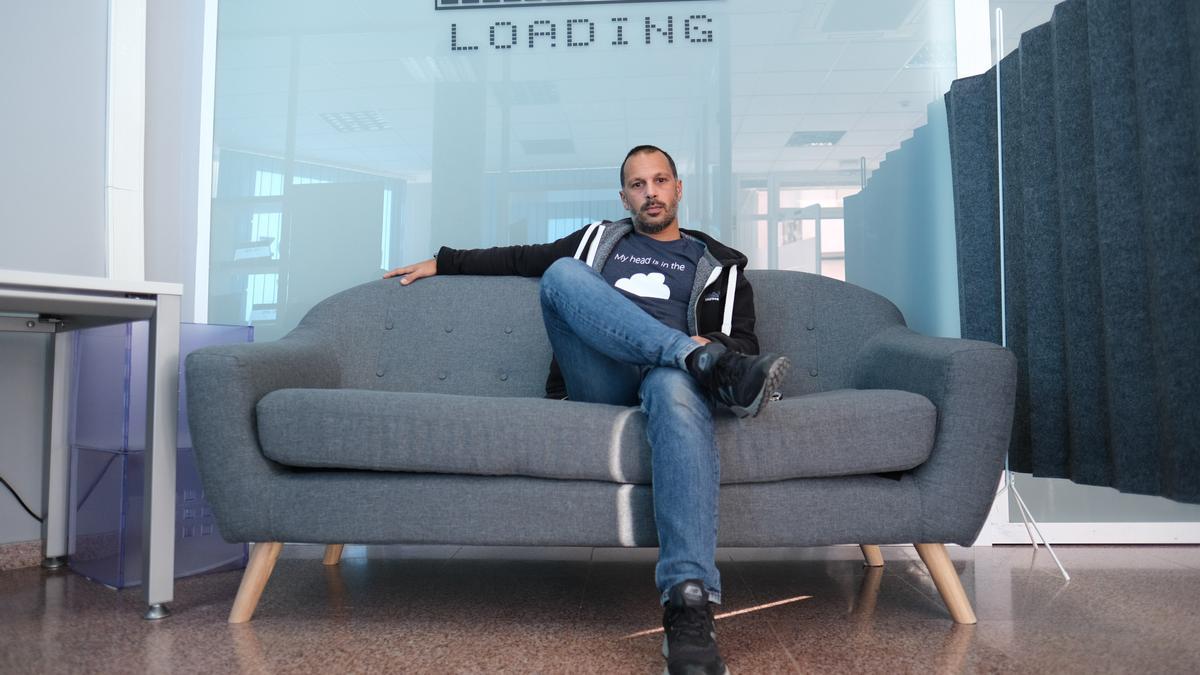 Zerkana is an information technology project consultancy that stands out for carrying out innovative projects with cutting-edge technologies, usually with Microsoft products. Miguel Hernández, tells us about his experience as CEO of Zerkana.
– How would you define Zerkana?
In Zerkana we are mainly dedicated to carrying out innovative projects with cutting-edge technologies, usually Microsoft products. But we have projects of all kindsWe are capable of changing the operating system of an IBEX company that can have 12,000 computers without practically shutting down. Although we also move very comfortable in newly introduced technologies by this manufacturer, related to the part of servers, mail or management of parks or large equipment.
– And how does it arise?
The company began in 1998, covering the needs of the industrial fabric of Alicante, more specifically in the Vinalopó area, closely linked to the footwear sector. We were covering the needs of clients in terms of software and small server services.
From there, we began to carry out work in what is called the "data center" and together with Microsoft I participated in several product launch tours, Rolling around Spain presenting for this company the products that they produced, with which we achieved a new position and knowledgeable about the products in depth and this allowed us to be able to implement them in our clients in a very professional way.
– What does it bring to your customers? What is the type of customer?
We are largely one of the clients that make up the IBEX, with different types of projects within the Microsoft technologies or security products, but we also have clients from the industrial fabric of Alicante who once trusted us, footwear companies or small SMEs with one or two computers. We are covering all kinds of clients. We are comfortable in very large parks and thanks to experience with them we have learned to solve problems of all kinds.
– What makes you different?
What has always made us different is being able to trust in our abilities and be able to successfully face projects with innovative technological demands. Thanks to having carried out cutting-edge projects and having trusted in our capabilities when that technology has become popular, we have been able to prove experience, we have even given training to companies that were to be our competition.
– What is your philosophy?
The main thing is enjoy what we do. We like technology and we try to find people who also like it. At the same time we also seek that they have a certain talent that helps them to be self-taught in the creation of new solutions for customers.
– Throughout your career, how have you been adapting?
We have been continuously adapting. We had to face the shoe crisis in 2008 and at the same time we launched products with Microsoft, they gave me the Microsoft Most Valuable Professional award and that led to customers from all over Spain.
– How has the covid affected you?
The technology sector has been providing its clients with teleworking environments for a year and that has given us work, but we have not wanted to take advantage of the pandemic and have made great discounts. Although it is true that large projects and investments were paralyzed and now they are starting to activate.
More information:
Direction: Calle Mayor, 78, Monóvar.
Loss. 966 96 02 12
Email: [email protected]

www.informacion.es
Eddie is an Australian news reporter with over 9 years in the industry and has published on Forbes and tech crunch.