Seafood Exporter Angelbond: 'We lost a lot of money'
The first weeks of January after Brexit were a disaster for Ronald Scordia's seafood export business. "The truck was late, then it took 48 hours to get to France, it lost connection on Friday and it couldn't be sent until Monday. You can imagine the quality of the product when it got there; we lost a lot of money, "he said.
Angelbond, the Glasgow-based company that it operates, would normally sell 900 tonnes of live, fresh and frozen lobsters and prawns caught in Scotland each year, and is so geared towards EU customers that the answering machine is in French and English. But it's suffering, as delays and higher costs reduce profits.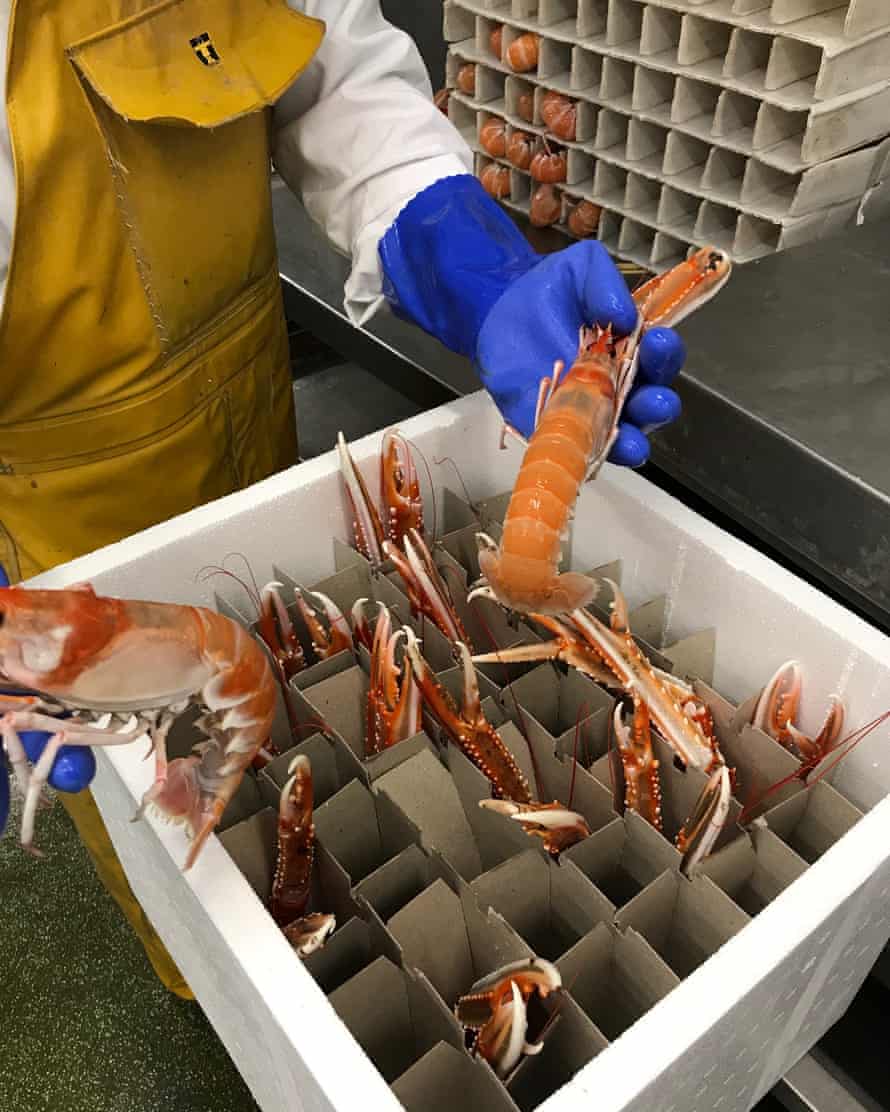 Scordia said delivery times have improved, although she remains concerned that loaded trucks will be delayed at any time. Costs remain high and he fears they will not go down. "There is nothing we can do. The only thing we can hope for is less paperwork, as it is crazy what we offer. I hope that the government, the French and the British, are working on it, and we will see what happens," he said.
"It was tough and it will be again, but we have to survive. As fishermen, we are suffering from it ".
Trunki, manufacturer of luggage and bags: 'We have an additional administrative burden and an additional cost level'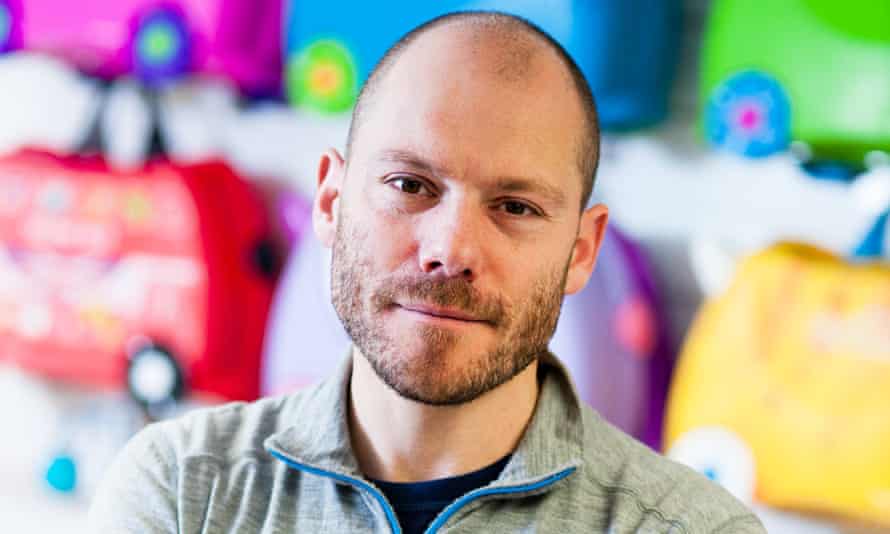 Rob Law was already going through a difficult year before Brexit, after the demand for Trunki children's suitcases and bags collapsed when millions of families canceled their vacations due to Covid-19.
The businessman, whose colorful travel bags became famous after appearing at Dragon's Den in 2006, said tens of thousands of Trunkis are now packed and have nowhere to go at his Plymouth warehouse amid difficulties in exporting to the EU.
"Everybody has their hands up and says, 'What the hell is going on?'" He said.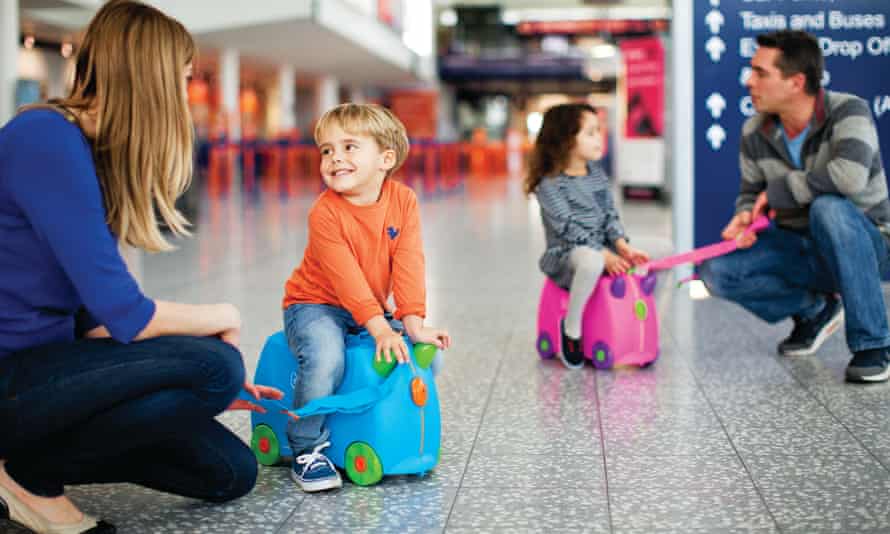 Law said 18 Trunkis pallets shipped to Germany had to be returned due to customs issues, while up to 2,000 units due to ship this month are still stuck in Britain due to mountains of paperwork and customs issues. "We can hardly find a road haulier who is prepared to go to France," he said. "It takes two weeks and it's not worth your time."
Rather than roll off the production line for direct shipment to customers, the company with annual sales of £ 9 million (42% to the EU) will set up a warehouse in the Netherlands to avoid further disruption. "Yes, things will calm down, but I don't know how long it will take," he said. "Whatever happens, we will still have an additional administrative burden and a level of cost that we did not have before."
Bicycle maker Brompton: 'There's a cost'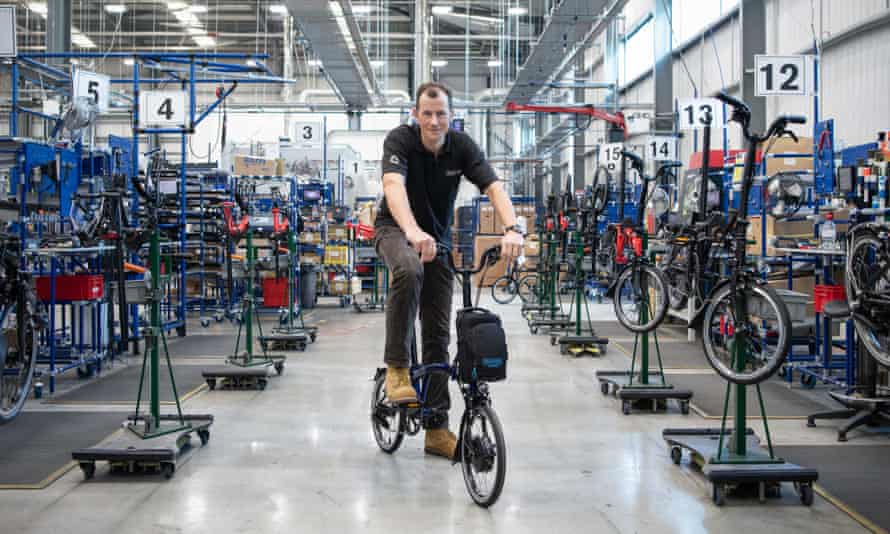 Will Butler-Adams began preparing for Brexit nearly five years ago after the UK narrowly voted to leave the EU. Despite planning for the worst and hoping for the best, Brompton's chief executive said that Covid and the far-reaching impact of leaving the EU caused serious problems for the bicycle manufacturer.
"Even though we didn't prepare for any deals, we really hadn't, because we didn't know 'can our IT system talk about this?' Or what to do with e-commerce. There were things that we had missed, "he said.
The London-based folding bike maker preferred by city commuters had stockpiled £ 1.5m worth of goods, but was forced to scale back when Covid-19 destroyed global supply chains last year, leaving you with little to turn to. Away from two days for your shipments, shipments now take more than two weeks and are sent through the Netherlands before being distributed elsewhere to minimize red tape.
Brompton has been forced to raise prices by 5% to reflect these costs, the impact of the Covid-19 outage, and rising bike component prices amid rising demand during the shutdown. Butler-Adams said this is not enough to cover the company's costs, but he hopes it will stabilize.
"We are trying to take some of this on the chin," he said. The reality is that we have made this decision as a country and there are consequences. That shouldn't be the end of the world. But there is a cost. "

www.theguardian.com
George is Digismak's reported cum editor with 13 years of experience in Journalism