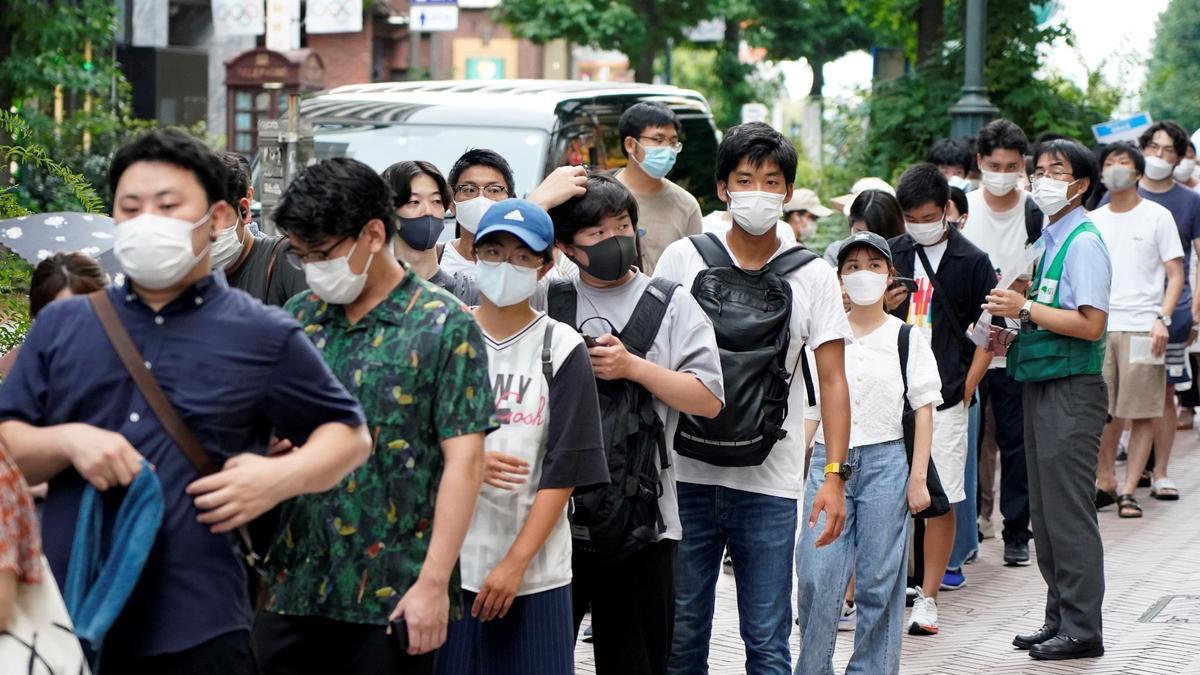 The government of Japan has extended its fourth state of emergency given the health situation derived from the coronavirus to now include a total of 21 prefectures before the advance of the Delta variant.
These exceptional measures will be extended until September 12 and, likewise, "intensive" measures will be applied to twelve prefectures, as the Japanese radio station NHK has pointed out.
This decision comes at a time when the Delta variant continues to spread in the Asian country, as the number of patients in serious condition approaches record numbers. Many people, especially in the vicinity of Tokyo, cannot enter hospitals as the health system is at the limit of its capacity.
Some people are even dying at home and, according to the Ministry of Health, around 118,000 infected people are recovering from the disease at home. NHK, citing a source close to the Tokyo Metropolitan Government, has revealed that 63 percent of the people who contacted the ambulance service between August 9 and 15 could not be admitted.
The last count of contagions at the national level registers 24,200 new infections, while Tokyo has added 4,227 of them. The figures for the capital are lower than those of the previous week, although health experts insist on being cautious as the situation is at a "disaster level".
In addition, they have added that although the number of new infections seems to have stabilized, after the celebration of the Olympic Games between the end of July and the beginning of August, the situation could worsen if the infections were kept at the same level.
Regarding the management of the pandemic, the Government of Japan has reported that it plans to work together with municipal governments in an effort to prioritize the strengthening of the health system, providing these facilities with new tools.
Along these lines, they have also pointed out the importance of controlling the movement of people, for which it will introduce a series of measures that regulate the capacity in closed spaces such as supermarkets or the work centers themselves, and even urging citizens to reduce exits to the street.
MEASURES IN TOKYO
In the capital the Mandatory applications for residents who wish to travel between prefectures and undertake non-essential travel, in addition to urging companies to promote teleworking.
The city government has requested the closure of catering establishments that serve alcoholic beverages, while those that do not do so will only be able to operate until 8:00 p.m. – local time.
Food delivery services at home may continue with their normal activity, at the same time as The population has been asked to refrain from drinking in groups on the street or in parks.
Large stores will also close at this time, while theaters, exhibition halls and cinemas must cease their activity before 9:00 p.m.

www.informacion.es
Eddie is an Australian news reporter with over 9 years in the industry and has published on Forbes and tech crunch.