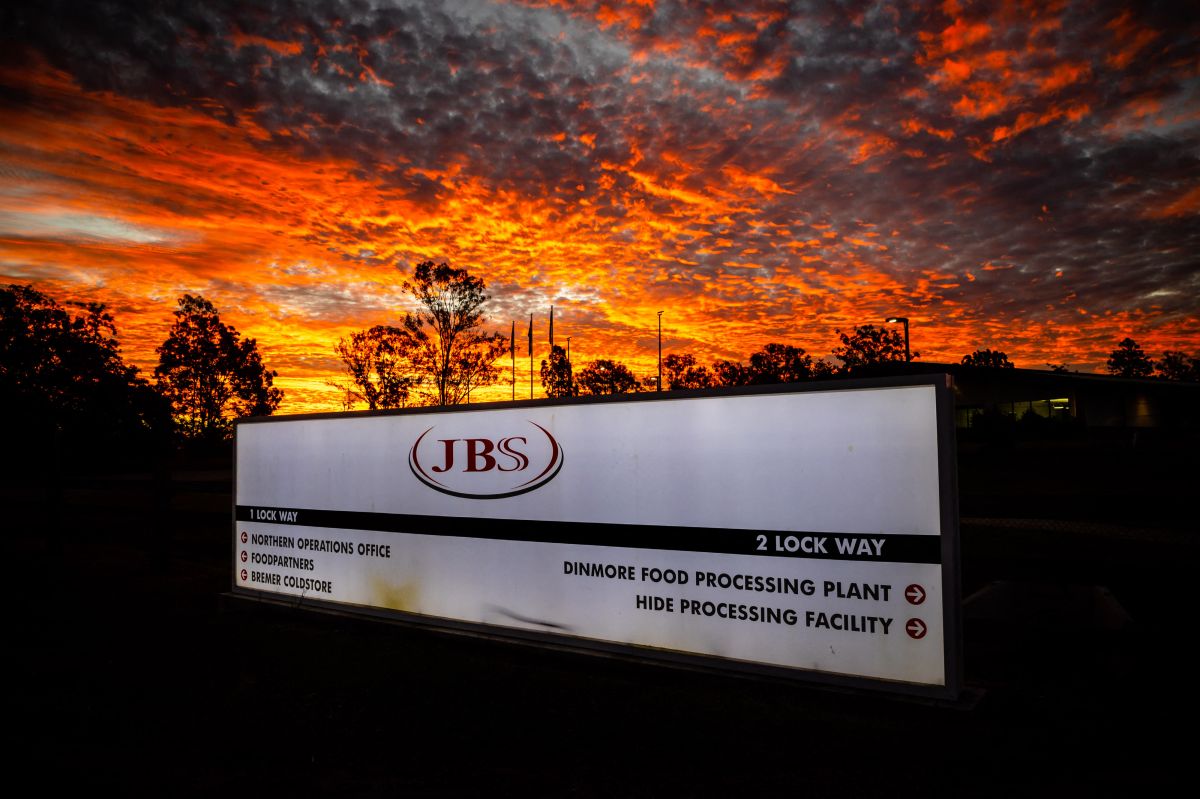 Foto:
PATRICK HAMILTON / Getty Images
Cyberattacks are becoming a major threat to the United States, as three weeks after the Colonial Pipeline fuel systems were hacked, this Sunday JBS Foods, the world's largest processor, was paralyzed by a similar attack.
Fortunately on Tuesday, JBS announced that its systems are coming online again, after a massive cyberattack that closed some of its operations in the United States and Australia.
The company announced that are making progress in restoring their systems and that most of their plants would be operational this Wednesday.
It also noted that a good portion of its pork, poultry and prepared food plants had been operating since Tuesday, and that its beef plant in Canada had started operations again.
Andre Nogueira, CEO of JBS USA, noted that they have cybersecurity plans in place to deal with these types of issues and that they are being executed successfully. "Our systems are coming back online and we are not wasting resources to combat this threat.", said the manager.
The United Food and Commercial Workers International Union said early Tuesday that it had to suspend operations at its nine meat-processing plants in the United States after the ransomware attack.
Industry experts have mentioned that still it's too early to determine how the JBS cyberattack will affect to meat supply chains, which adds another concern to the industry as it is barely overcoming the effects caused by the pandemic.
JBS noted that since Sunday it has identified hacker intrusion into its North American and Australian computer networks and that its backup servers were not affected. Although he clarified that working on the resolution "may delay certain transactions with customers or suppliers."
He also clarified that at the moment he is not aware that the data of any client, supplier or employee has been compromised with the intrusion.
The Department of Homeland Security lists food production as one of the nation's 16 critical infrastructure sectors This is why the FBI is investigating the attack and the US Department of Agriculture has already reached out to several major meat processors to alert them to the situation.
President Biden was briefed on the ransomware attack and ordered that the problem be monitored, as well as an assessment of any impact on supply or prices.
Spokespersons for JBS said they are unclear who carried out the cyber attack, but the White House said that the criminal group behind the hack is probably based in Russia, as it was in the case of Colonial Pipeline, where fuel supply was affected just three weeks ago.
With information from The Washington Post
You may also like:
Cinemas raised $ 100 million during Memorial Day weekend
Peter's Principle: Why does every job position tend to be filled by someone unable to fill it?
The poorest Americans, at risk of eviction in June; more than 11 million are behind with payments

eldiariony.com
Eddie is an Australian news reporter with over 9 years in the industry and has published on Forbes and tech crunch.