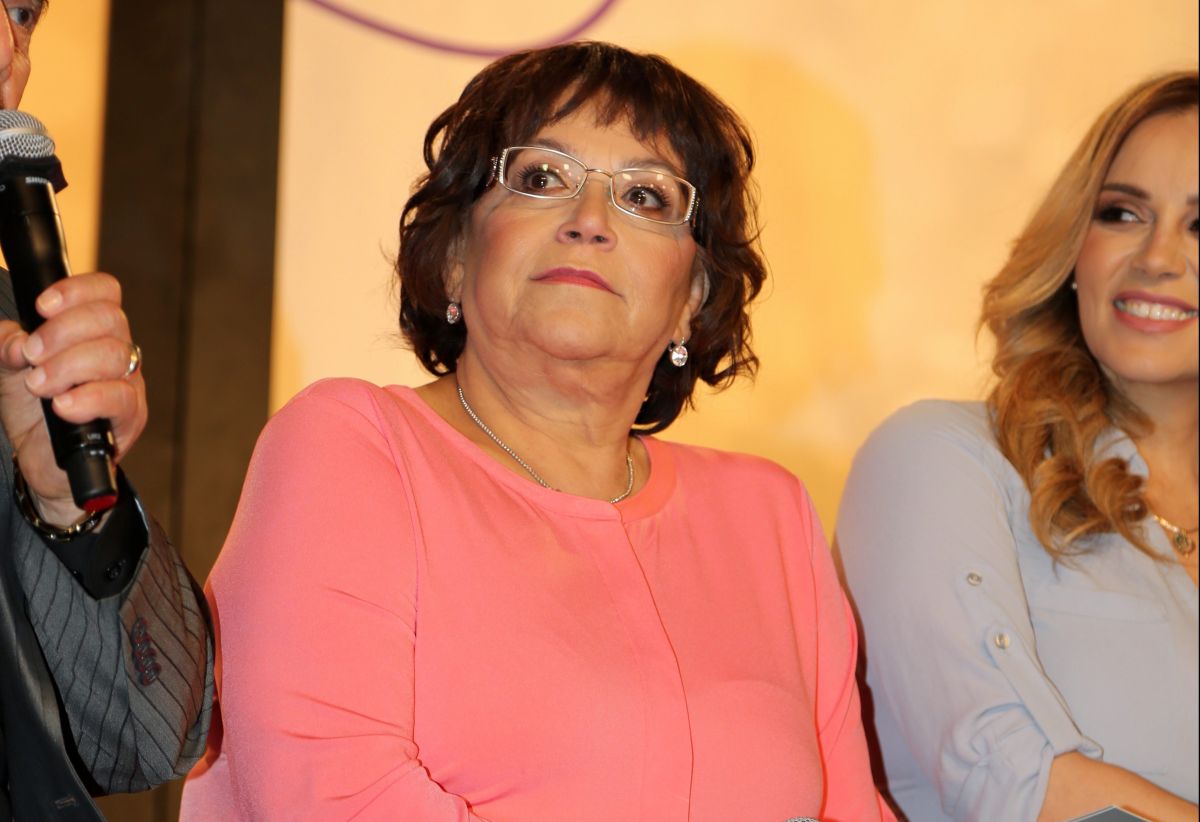 Doña Rosa Saavedra reported through her Instagram account that she received medical attention. The mother of the late Mexican singer Jenni Rivera made the publication the same day that A great controversy was unleashed between his children and his granddaughter Chiquis for the management of the companies that "La Diva de la Banda" left behind.
"Thanks biomedcell! thank you Dr. Mayorquin and Dr. Amai today I needed more treatment I came urgently ❤️ sad but I trust my God to give me peace and understanding ❤️ I met Pastor José de la Roca cc very nice and good and kind, thank God for family ", wrote Doña Rosa on her Instagram account, where she has more than 493 thousand followers.
According to accusations made by Chiquis Rivera, Rosie Rivera, who managed the companies of "La Diva de la Banda" since her death, concealed that the Jenni Rivera Fashion company had stolen money while she was in charge of the business management and he specified that Juan Rivera had requested more money.
"I just realized that a couple of years ago someone was stealing from Jenni Rivera Fashion. Someone very close to Rosie, and Rosie knew it. As the money was paid, Rosie paid the money. We still have to see how much it was, I think it was like $ 80,000 that was stolen, because that's what it was, it was stolen from Jenni Rivera Fashion … Maybe Rosie is not a shoplifter, maybe Rosie didn't steal, but she wasn't honest. He did not tell my brothers what had happened and it is something that should be said to them because they are the inherited ones, "Chiquis said through a video that he shared on his Instagram account.
In the publication where Doña Rosa claims to have needed treatment, hundreds of people left messages giving her their points of view at this time that the Rivera family is going through:
"Doña Rosa, stay out of it … your daughter Jenny would not like you to support those who go against her children. And she was very good to you "
"Madam, if you really believe in God, help your grandchildren who are your daughter's children. I always help you. If you really love your children, be honest and support your grandchildren."
"That money is not stronger than the love of a family"
"He never wanted jenni only his money and the protection of 2 rascal children"
In the midst of all the family controversy, Rosie Rivera explained that she would not enter the "circus" and that her style is not to respond in public, much less when it is a family affair. In addition, Lupillo Rivera turned his back on his brothers and took the side of Jenni Rivera's children: "You are not doing anything wrong, and yes, your mother's legacy is yours. Nothing else about you, because she worked for you nothing else. You have every right to live on the name Jenni Rivera forever, "he told them.
And meanwhile, Juan Rivera also spoke: "Apparently this will continue !!! You know me, you know how things will be done !!! What a way to start the year !!! HAPPY 2022. Hide your wallets RATERO RETURN "
---
Keep reading: Chiquis accused Rosie Rivera of hiding robberies in one of Jenni Rivera's companies
Rosie Rivera responds after Chiquis's accusations: "I'm not going to enter the circus"
Lupillo Rivera turns his back on his brothers; to Chiquis he says: "You have the right to live on the name of Jenni Rivera"
Juan Rivera is forceful and responds to Chiquis: "Hide your wallets because the thief has already returned"

eldiariony.com
Eddie is an Australian news reporter with over 9 years in the industry and has published on Forbes and tech crunch.