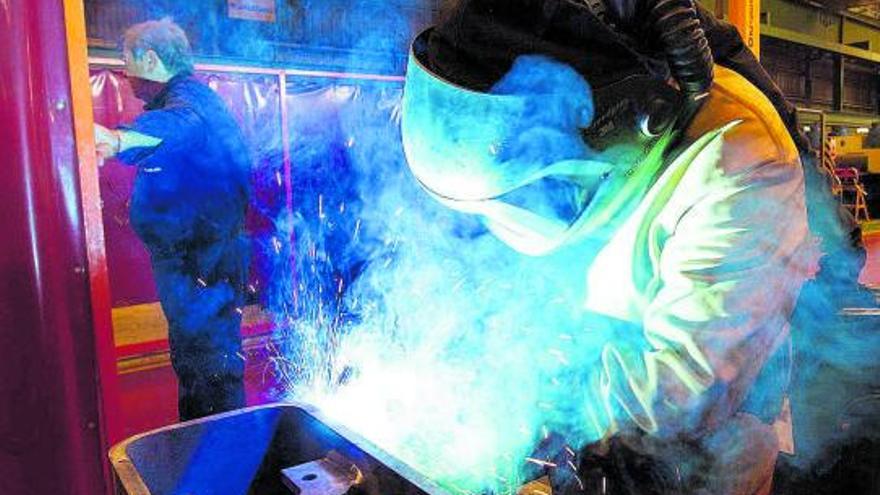 To do? The so-called "social competencies" now take on special relevance as they become a key factor in selecting the best talent. For this reason, Spanish entrepreneurs choose commitment (26% of cases), initiative (22%) and leadership (22%) as key skills for new profiles that incorporate problem-solving ahead of critical thinking. or teamwork, all of them with 14%.
To reduce this talent mismatch and also attract and retain the best candidates, more than half of employers (56%) are already offering flexibility measures to their employees. And 13% of employers maintain that they will bet on hybrid models of teleworking and presence. The objective is none other than to satisfy a need clearly expressed by professionals. Currently, eight out of ten demand that work allows them to reconcile private and professional life.
"As vaccination advances and the confinement measures are lifted, a restrained optimism reaches the businessmen", acknowledges Manuel Solís, Manpower's general director in Spain. In his opinion, "this recovery in business expectations is different, more concrete than seen in past crisis situations and translates into a direct intention to create job opportunities as of September 2021."
And he says that the recovery in employment will focus on the tertiary sector, which in 2022 will account for 75.4% of employment in Spain (three out of every four positions). Almost 31% of these jobs will be linked to business services and the foreign sector (with logistics, transport, consulting and technology at the forefront). Meanwhile, the hospitality industry, the business most affected by the closures caused by the covid-19, will recover a large part of the lost occupation (in 2020 it had a very important drop, accounting for almost 49% of all the employment destroyed by the pandemic), with about 40% of the jobs expected to be created.
Required roles
However, beyond the tertiary sector there will be many positions difficult to fill. And it's not just the digital ones. There will be a shortage of mechanics, welders or crane operators in the industries. In addition, experts warn that it is a good time to reinvent yourself and bet on self-employment. Before the pandemic, technological roles were already among the most demanded, with a clear increase in the logistics sector, driven above all by the boom in home sales services. There, Amazon is playing a key role, as it carries out an unprecedented deployment throughout Spain. And it is that the crisis derived from the covid supposes the definitive consolidation of electronic commerce.
"There is so much progress in digital transformation, Artificial Intelligence, Big Data and cybersecurity that all the jobs related to these areas are revolutionizing the labor market to the point that demand exceeds supply in certain profiles," says Julia Rodríguez, Director of Development at the Human Age Institute.
He also agrees with other experts that automation fully replaces some professions, although it is favoring the emergence of new ones, linked to robotization and digitization, which are now the ones that companies are looking for the most. "Be that as it may, more jobs will be created than will be destroyed in all areas related to these new technologies," explains the directive.
The "green sector" will also seek many positions, such as a commercial in renewable energy, a drone operator, a technician in energy facilities, an expert in renewable energy, in sustainability and environmental technology or a specialist in Artificial Intelligence. And, of course, the pandemic and the life expectancy of the Spanish population that is one of the highest in the world are especially determining the present and future of employment in the field of health. That is why there is a lack of clinical and biomedical analysis technicians, geriatrics specialists and nurses. "They are the three most sought-after job profiles now and it is expected that this interest will continue in the coming years", highlights Julia Rodríguez.
FP reform
According to the study A Boost to the Skills Revolution (2021), prepared by ManpowerGroup, "by 2025, humans and machines will solve routine tasks in equal parts and there will be 97 million new jobs worldwide related to Artificial Intelligence, green economy and health care ". This analysis also highlights the rise in demand for various professionals, including those related to the logistics and transport sector.
How to fill those vacancies? The answer to this question is one of the great challenges to avoid this mismatch of workers' skills and alleviate the problems of employers when finding a certain workforce.
The experts have some ideas. «We need to promote training and internal development and training plans to guarantee the insertion of the different profiles into the labor market. Spain, as well as Germany or the United States, has real problems finding waiters and hotel staff », warns Joaquín Nieto. For this reason, it considers it necessary to implement a "true national dual vocational training strategy, in which there is a commitment from companies to train their future employees, with the support of the whole of society and of public administrations. If not, the desired jobs will not be found ", he points out. This is what the Government, the CEOE employers and the UGT and Workers Commissions unions are doing, who have sealed an agreement that goes along these lines. We will see.
In similar terms, the president of the Economic and Social Council of Spain (CES), Antón Costas, argues that the role of VET is key to creating a broad "professional middle class that energizes the economy, just as the middle class serves as basis for a solid democracy ". In his opinion, VET is also a powerful instrument to tackle the problem of weak productivity and entrepreneurship in our economic model, which needs to strengthen the "middle class" with the skills offered by vocational training.
According to the president of the CES, "another labor reform is not the panacea for solving unemployment problems, which in many cases will go through strengthening VET. The alliance of educational centers and institutions committed to improving the employability of young people can constitute a pillar for the new social contract that we need and thus achieve economic dynamism, social progress and equal opportunities ", concludes Costas.

www.informacion.es
Eddie is an Australian news reporter with over 9 years in the industry and has published on Forbes and tech crunch.