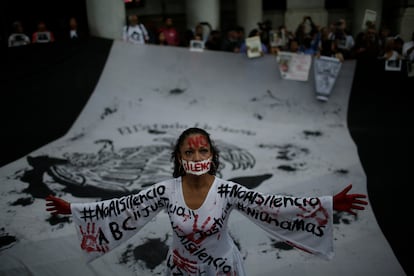 Journalism has been, for years, plunged into a total crisis. Crisis of identity, business, style and values. Radio, television and newspapers have seen their once prosperous kingdoms shaken or outright demolished by the networks. Traditional news companies have suffered drastic losses in their profits and have responded in a generally reckless way, with cuts in personnel and space, if not with an uncritical surrender to the ways and uses of the Internet.
How bitter it is, for those of us who grew up reading printed newspapers, to see them converted into news portals (although this is, surely, the most promising and sensible option) or reduced to their minimal physical expression, almost like those free and small newspapers that proliferated to beginning of the century. The sheets of yesteryear, behind which one could disappear for hours in an effort to be informed and entertained, have become booklets with minimal and unattractive scraps of notes. And the scarcity of space stifles the best of journalism: the in-depth report, the in-depth chronicle, the sharp and broad interview. Much of what you read now on those short pages looks like elongated tweets …
Although perhaps not in such a radical way as has happened with the press, but also radio and television have suffered from the rise of the networks and now they seem their servants, condemned by their own comparatively rigid nature to go behind a medium, like the internet, which includes them and at the same time surpasses them. How do you compete with the gratuitousness (at least, apparent) of a good part of the contents of social platforms and web pages, with the flexibility so that users can access what they want immediately, with its vastness of options and alternatives of all kinds? No one seems to have come up with the answer. Maybe because there is no good one.
Political and economic pressures have put another trip to the ankles of journalism. Someone will argue that they have always existed. And of course they do, only now they feed on weakened and income-hungry media. Some media have chosen to become militants of the governments that can fund them. Others resist, but the waves rise and many crack. Violence also has a candle in this matter. Mexico is one of the most dangerous countries in the world to practice journalism, as the relatives and colleagues of the nine reporters assassinated last year in the country know, in the face of the passivity of the federal and state governments.
Faced with this discouraging scenario, it is necessary, as citizens, to prop up and defend the work done by some media as a whole and by so many reporters and editors, here and there, at the cost of often individual efforts and many risks. Journalism is the permanent black beast of corrupt, ineffective and lying rulers and powerful people. There is no politician who appreciates the media that do not fit him: precisely for this reason his good health and freedom are essential. Journalism should not be condescending or frivolous, or go around applauding the "leaders", but be critical and incisive and worry about what affects citizens, instead of serving as a simple sounding board for those in charge. It is worth not forgetting.
Final note: As I write these lines, I learn of the death of Juan Carlos Valdés, IMER cultural journalist, a great interviewer and a passionate about literature. We were colleagues and friends for more than two decades; you will be missed forever. A hug to your family and friends.
Sign in to continue reading
Just by having an account you can read this article, it's free
Thanks for reading EL PAÍS

elpais.com
Eddie is an Australian news reporter with over 9 years in the industry and has published on Forbes and tech crunch.