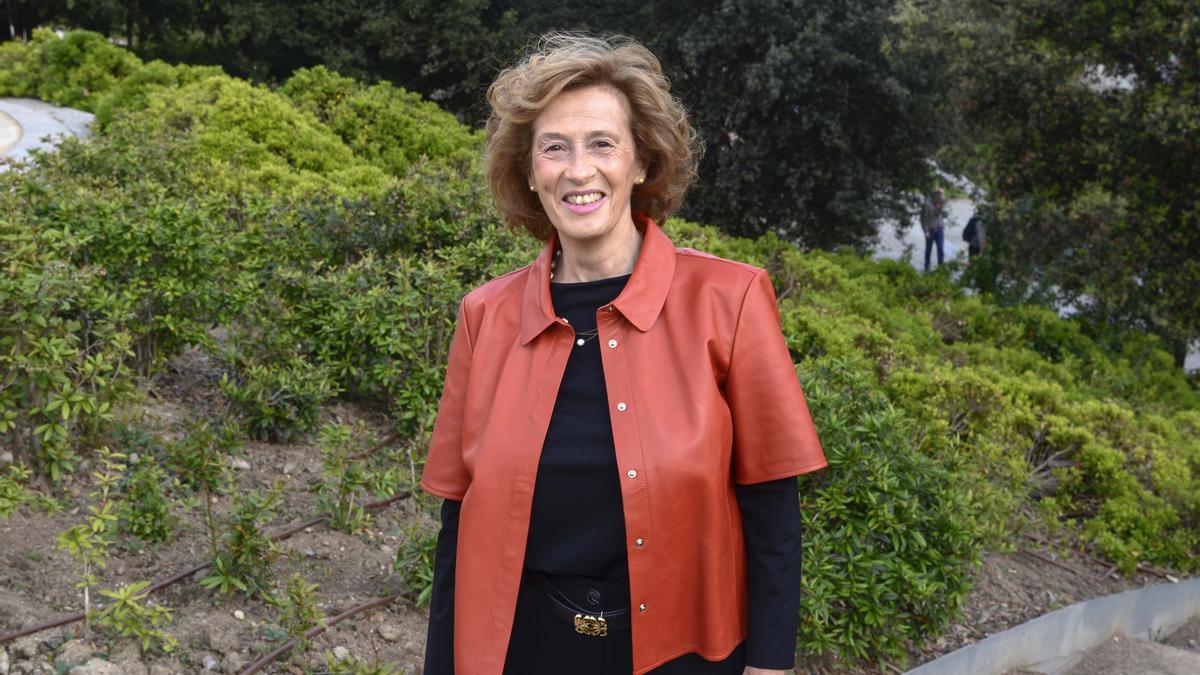 The writer Julia Navarro publishes a new novel, 'From nowhere' (Plaza & Janés), stating that the experience of taking one of his works to the audiovisual has been "bittersweet" and he has "no interest" in his other novels ending up on television.
"It is true that you cannot say 'I will never drink this water', but it is not something that I am going to look for," the novelist told Europa Press. has recently seen how his work 'Tell me who I am' reached platforms thanks to Movistar.
"I write novels, not scripts. The experience with 'Tell me who I am' has been bittersweet, very sour at the beginning and very sweet at the end. In fact, they have been very complicated years and I fought a lot with José Manuel Lorenzo (producer of the series), whom I tried to discourage so that he would not continue, "Navarro said with humor.
In 'From Nowhere' reality and fiction shake hands more than ever surprisingly: is the story of Lebanese exiles in France with Islamic terrorism as a backdrop. Afghanistan also has its place in the novel, and Julia Navarro acknowledges that these media coincidences are due to the fact that it is "a current work".
"In recent decades there have been terrible attacks such as those of Charlie Hebdo or Bataclán, and that shows that it is a problem that is there," defended the author, who admits to having "felt an immense anger at the irresponsible attitude" of the United States. in the crisis in Afghanistan.
"They have not been able to help build strong institutions and, furthermore, the situation in which women will be left is very angry.. The operation to leave Afghanistan, despite being proud of how the Spanish army has done it, is a failure of the West, but fundamentally of the United States, "she lamented.
"The creeps"
Criticisms of the West and EU have continued, especially against the immigration policies of recent years. "Is the EU doing things well? In my opinion, no, no means are being put in place to make integration more satisfactory. And I have no answers on how to improve it, but my role is to raise the problem," he argued.
For Navarro, Europe has "a problem" by not launching aid for people who come from abroad, a migratory flow that is not going to stop. "No matter how many walls are raised, they will be of no use, it is the history of humanity: people who leave their things due to terrible circumstances," he pointed out.
In 'From Nowhere', France is the host country for these exiles, a territory that has been the greatest exponent of this clash of cultures. "Young people from time to time explode and it is the manifestation of their anger at marginality. It makes my hair stand on end that there are refugee camps for immigrants in the EU," he criticized.
Islamophobia
Navarro also does not avoid talking about the difficulties in writing about religious fanaticism, in this case of Islam.. "Perhaps it costs more because there is a certain prejudice that someone will jump accusing you of Islamophobia: yes there is that fear that anyone will label you," he acknowledged.
However, he has defended the option of creators and journalists to tell things "from rigor and respect." "If you see these images of executions, you can be horrified because we are facing the murder of human beings. The facts are the facts," concluded the author of 'The Brotherhood of the Holy Shroud'.

www.informacion.es
Eddie is an Australian news reporter with over 9 years in the industry and has published on Forbes and tech crunch.