I meet Jung Chang between confinements: our lunch is the first time he has eaten out since spring. "I feel liberated!" she says, a phrase that means more to her than most.
We are in is he, a pan-Asian restaurant in Notting Hill, just around the corner from where she lives with her husband, historian Jon Halliday. Like anyone who has read Chang's book Wild swans – 13 million copies sold – I feel like I know her before she feels it, so unforgettable and heartbreaking is her tale of growing up in Mao's China. There are many ways to tell that story. As we order, she leads me to dim sum, her husband's favorite, asks him if any particular food evokes his coming of age, and he tells me something about that story.
As a child, meals were a mark of privilege for her family: in the 1950s, her father was a mid-ranking official in the communist hierarchy and they were given special rations in the compound they lived in. "That was a life and death moment," she says. "Most of the people of my generation went hungry. Once, on the way to school, I was eating a muffin and a boy ran out of nowhere, snatched the muffin from my hand and ate it. You could feel the hunger around you. "
During the Cultural Revolution, after his father was denounced and tortured for criticizing Mao and his mother sent to a detention camp, Chang was exiled to a village in the Himalayan hills. "I learned to cook for the first time, but I'm afraid I was not good," she says. "I could never keep the stove on. Before breakfast I would collect firewood. But all the trees had been burned, you know, in the Great Leap Forward, in the ridiculous effort to make steel in the villages. We had to walk a long time through the hills to find leaves and twigs. But there was never enough to keep the fire burning. So he was not a good cook. "
It's a weird feeling, sitting right off Portobello Road, sharing little bowls of dumplings, hearing that story, and trying to reconcile it with the precise, graceful woman who tells it. Can she still recognize that teenager in herself or does that past seem like it happened to someone else?
"When I talk about collecting firewood, I feel it very clearly," he says. "I think as a person it may not have changed much at all. Before Jon and I wrote our biography of Mao in 2005, I could go to China quite freely, I saw friends, and there was little distance between then and now. "
She is feeling that gap a lot more this year. Until two years ago, she was allowed to go to China two weeks a year, mainly to see her mother, who, having survived the trials and prisons of the Red Army, having watched her husband go mad and die, you are now fighting the pandemic. "My mother is 90 years old," says Chang. "His mind is still there, but it is very fragile. He was in intensive care when the virus started. And that's why she was locked up in the hospital for months. "
She smiles. "My mother is still pretty. She is very organized in her thinking. I sent her on Skype the other day and she said, 'I want to give you three good news. And he went through them, one, two and three … "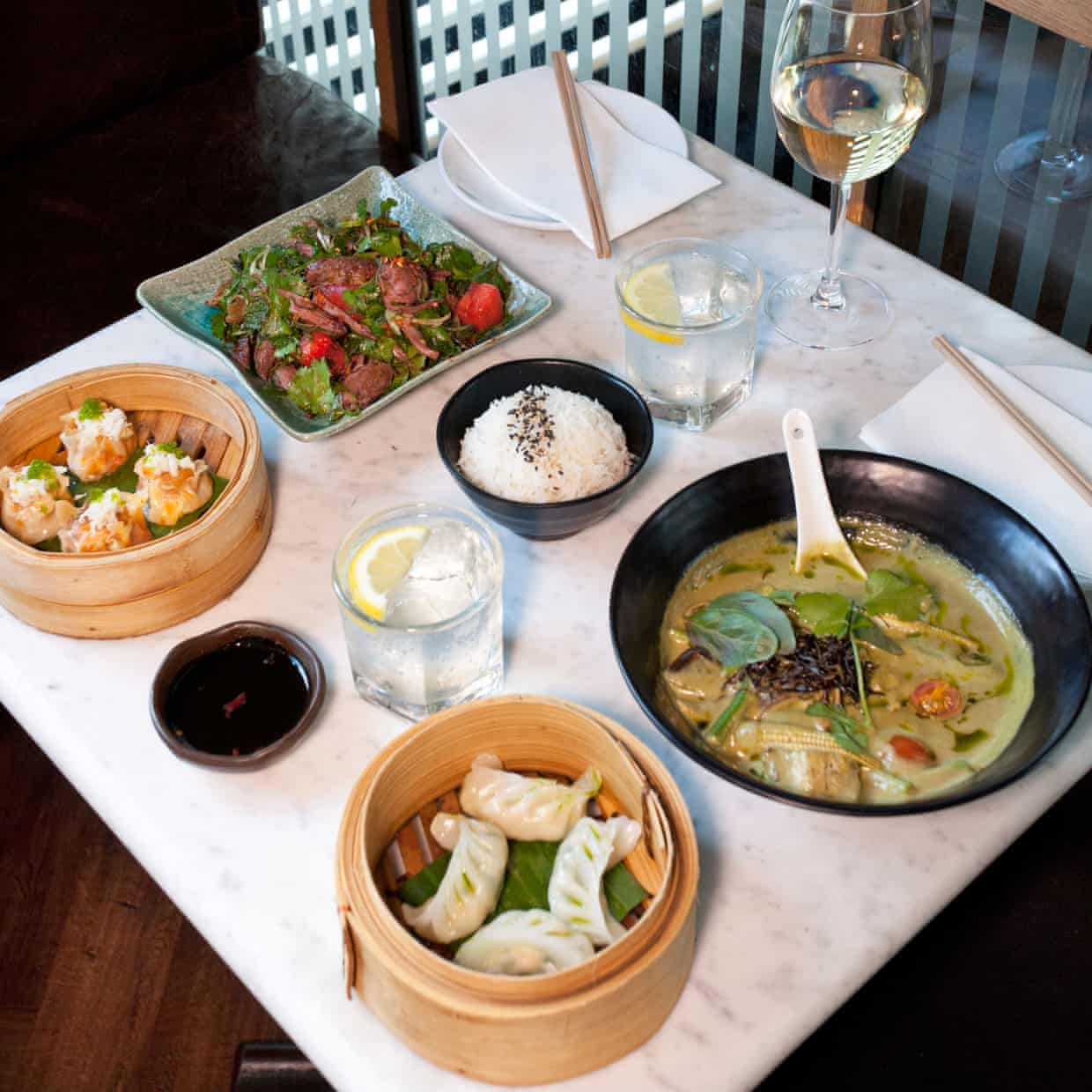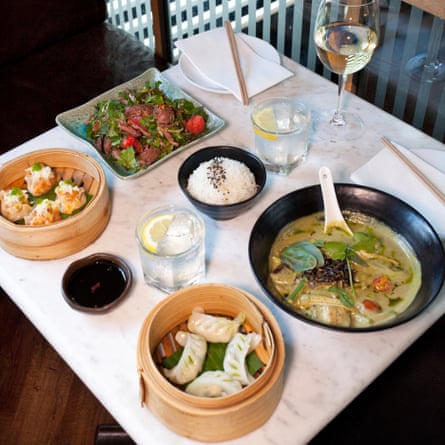 It was her mother's methodical thinking that first set Chang on her path as a writer. When he settled in London and won a scholarship to study in England, his mother came to stay for six months, when China was opening up a bit, in 1988. They had never really spoken before, even private conversations had to follow the party line when Chang was a child. After the Cultural Revolution started, when I was 14, the family was scattered everywhere. In London, her mother was in a relaxed political environment for the first time, and once she started talking, she could barely stop. While Chang was teaching, his mother spoke into a tape recorder, recounting her life story.
She must, I say, be very grateful to have some of that history so insistently present in the world, in Wild swans?
"She wasn't overwhelmed by it," says Chang. But then I don't remember her being overwhelmed by anything. I think what mattered to her the most was that her five children grew closer to her through reading the book. We all learned to love her a little more. "
One of the radical differences of that book, for a Chinese audience, was that it was a story told by women. Chang's latest book, Our Lunch Occasion, is an extension of that principle. It tells the story of a family very different from yours: Big sister, little sister, red sister traces the story of the Soong family, three American-educated women at the center of power and politics in China. The "elder sister" Ei-ling, married China's finance minister, HH Kung. The "little sister" May-ling became the wife of the nationalist leader Chiang Kai-shek and the first lady of Taiwan. And the "red sister" Ching-ling married Sun Yat-sen, the first president of the ROC, before becoming Mao's vice president.
In their constant scheming and fighting, they were "a bit like the Mitfords, but more," says Chang. The book tells the history of China's geopolitics through "her dealings with her heartless husbands."
To begin with, the sisters' lives seem like a fairy tale to Chang, and she doesn't trust fairy tales. "They seemed so unemotional at first," she says. "But when I found out that Madame Chiang Kai-shek, Little Sister, had a nervous breakdown, it was a great relief." Their lives, like hers, are filled with incredible survival. "The Red Sister lived to be 105 years old," he points out, "she died after September 11."
As I read the book, it seems to me that almost every chapter calls for a Hollywood script. Are there any planned?
"There is a television project underway," he says. "But judging from the experience of Wild swans I'm not sure how many chances she will have. "The many attempts to film that book have never happened because international film companies are very concerned about the repercussions from Chinese partners. Does she feel those repercussions herself?
"When I return, they treat me like a virtual prisoner. I have to go straight to see my mother, usually in May for her birthday. Every visa application is a process of agony. "
His books are banned in China, although some are still in circulation. She writes each book twice, she says, in English and then Mandarin. His "sisters" book is a sensation in Taiwan, but he has little hope that it will ever be published under President Xi's regime.
"It's very sad. Even after Tiananmen in the 1990s," he says, "it was, relatively speaking, a haven of freedom to do research, compared to now."
Her golden age in that regard was researching the Mao book with Halliday: she searched records and interviewed survivors in China, he went through newly opened files in Russia. When they wrote in their separate studios, they met at lunchtime and shared insights.
Lockdown has given them back a little to that wrapped coexistence. Halliday is older than her, 81 years old, so she has been cautious when it comes to socializing. "I've been cooking every day," he says, "very simple things. Many vegetables. My husband especially likes my carrots grated with just a little ginger and a little salt. "
His life in London, he says, has never lost the magic he felt when he took advantage of the luck of his scholarship. Before she puts on her mask and goes outside, we talk a little about what freedom means to her. She relates her understanding of the subject to a professor who supervised her at York University for her PhD (she was the first Chinese woman to earn a PhD in England). At their first meeting, she laid out exactly what she was going to write. He listened and said, "Then give me your thesis." Surprised, she explained of course that she hadn't written it yet, and he said, "Well, you should have, you know the bottom line."
In that moment, she says, she understood exactly what an open mind could be. How knowledge was something to discover, not to receive. And once he had that idea, he says, he never let it go.
Big Sister, Little Sister, Red Sister is now available in paperback (Vintage, £ 9.99). To order a copu, go to guardianbookshop.com. Shipping charges may apply

www.theguardian.com
Digsmak is a news publisher with over 12 years of reporting experiance; and have published in many industry leading publications and news sites.