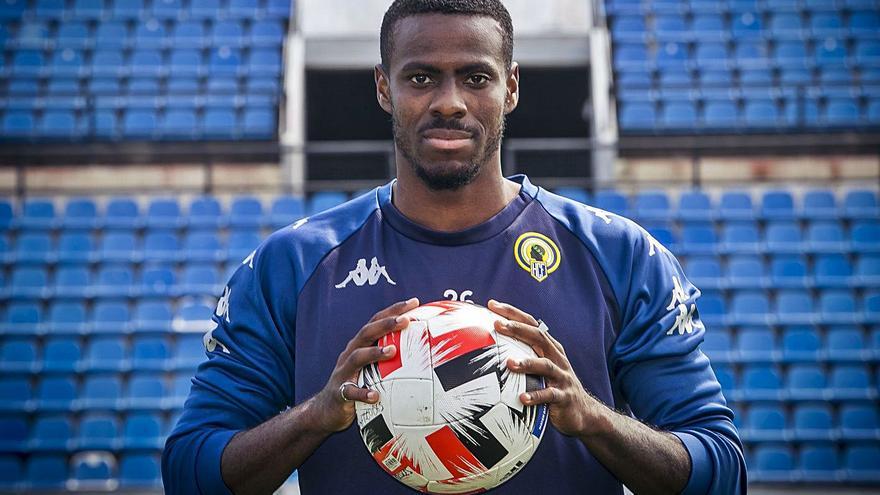 Midfielder Kévin Appin (Marseille, January 20, 1998) has played practically every league game as a starter, and is the team's great defensive specialist ahead of the back row. He will return to UD Llagostera after serving a penalty game.
Many days have passed since the last game …
And I have more because I did not play last because I was suspended. I really want to play. We wanted to play this Saturday but in the end the game was postponed.
From being sunk to winning two games in a row and seeing the classification in a different way …
Everything looks different. It seems to us more possible to achieve the objective. Before also because this team has never lowered its arms and has always had its head ready for anything. This is what we have shown with these victories and now we have to keep winning because there is still a lot to do.
How did you experience the game against Cornellà?
We took a very important step, I personally liked it a lot because of the intensity and concentration that the team showed. We played a great game and Pedro's goal was incredible. We knew that within the area it is very difficult to defend and we accumulate many players. They have been done by other teams against us and now we have. The second goal was very similar to the first and that is very difficult to achieve. It was about time we had some luck in a match.
Where is the key to the reaction?
We had the key since the beginning of the season, to be together, with conviction and to be a united group. This is what we have done since day one and there are times when it goes badly and other times when it goes very well, like the last two weeks. You have to shoot with pride. We are the Hercules and we have to demonstrate many things and do well until the end.
There are five games left and three of them at Rico Pérez …
We have to take advantage of the help of the fans. It is a terrain that we know and we have to get the points. We are going to do what we have to do and win. Now with 2,000 viewers it is a big change that we have been waiting for since the beginning of the season. I wish they could come more and see a full stadium.
With a victory against Llagostera in the next game, the goal will be very close …
Much closer than at the beginning of the second phase. Now everything seems possible to us, we have to win whatever it takes.
The injured are recovering in this final stretch …
That is very positive, having a complete squad in this very important part because it gives us more competition and makes all the players raise the level to be able to play.
A player who has been uncovered in this final part is Abde …
He is a young player with a lot of quality who helps us a lot in counterattacks with his speed. I like him a lot, he can be an important key in the games that remain. You have to play with your head, is the advice I can give you.
How are you living this moment in the dressing room?
Nothing has changed, before we were also very psyched and aware of what was at stake. We knew that this was not going to be easy and despite the defeats we have never lowered our arms.
What is a shame is facing this break after what it took to catch the positive dynamics …
I don't think it affects us. They are games that we are going to play anyway. The main thing is the health of the players who have been infected.
Are you considering getting into the Pro for a promotion or a tenure?
For me it is a promotion because of how bad we have been throughout the season. It's moving up because if we don't finish in the top two, we stay in the fourth category.
The fans have gone from disappointment to illusion after the two victories …
It's normal, the fans are living it like us, they help us a lot and when we don't win it affects them a lot, like us. We all want to get into the Pro League. We are Hercules and we cannot be left out, we have to be proud.
Are you playing at a higher level than you expected in your first experience in Spain?
I am very happy because I have played most of the games, if the coach decides, I hope to continue doing so.
What does the coach transmit to you?
That we have the objective close and that there is a template to achieve it. He gives us a lot of confidence and knows that if we play like in the last games we will be very close to being promoted to the Pro League.
Would you like to continue in Alicante?
If the project is good of course I would like to continue in Hercules. There are many things to take into account but for now we can only think about the games that remain.

www.informacion.es
Eddie is an Australian news reporter with over 9 years in the industry and has published on Forbes and tech crunch.