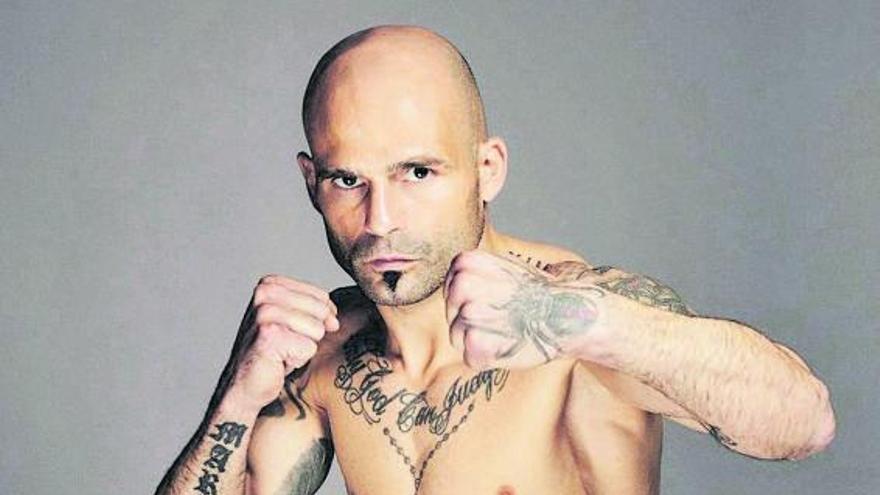 He had already paid the price before he got here, he had managed to correct all the mistakes he had made in the past. I knew that it was my moment, that I arrived better than ever, because of everything, because of experience and because of my age (35 years old), which is a very good age to continue competing, I arrived with more wisdom, controlling the times better … I was arriving at the best moment of my life.
Also, not only was he sure that he was going to win, but he was betting on a victory by KO and he was.
I bet on KO because I knew that if I had to win, it would be by KO, yes or yes. All the World Cups that I have won have been by KO, all four times, none on points.
He had several frustrated attempts, many years of waiting since in 2013 he won his first World Cup against Colombian Jonathan Momo Romero. What did you feel when you finally got your hands on the championship belt again?
The last three years of my life have been focused on this moment, I have led a monastic life. When the referee said that the fight was over and I was champion, I felt a great internal rest, an incredible sensation. As much as I try to explain what I felt, I have no words for it. It's not just winning a fight, it's the whole process until you get to that fight, it's incredibly tough.
How much sacrifice, how much work is behind this title?
It's 24 hours a day, 7 days a week, every day of the week. I have not had days off, I have not had vacations, I have lived focused on being world champion again.
He gives the image of being a "tough guy" but behind that image hides a very familiar man. How have his wife and daughters experienced it? Were they still in combat on television?
They are very happy for me and for everything I have worked for and I am very happy for them because they have also sacrificed a lot all this time. My family did continue the fight because they are used to seeing me since I was 13 years old but my wife does not see it, she does not like to see me fight.
Now it's time to sit down with your manager and start looking for new goals, planning the next agenda. Do you have something in mind?
That is something that Maravilla Box, my promoter will study. My manager Óscar Zardaín will be in charge of finding the best for me.
How many fights a year is it advisable to do?
At most two or three because this is not an easy sport, it takes a lot of wear and tear and I have to do things well.
On Saturday your rival took the worst part, but how are you? Already recovered?
Before winning I had to face five very tough rounds, with many blows. I have come home with a lot of pain, very marked.
After a time when boxing was a bit cornered, where idols were lacking, do you feel that interest in the sport is reawakening?
I think yes, this is going to mark a before and after. There are many people who are prejudiced against boxing, who do not know it. I think this should serve to value the sport of boxing, it is a very beautiful, very noble sport.
What future plans do you have? At 35, do you see yourself fighting for a long time?
No. I am clear that I have one year left. I will continue for another year and then I will retire, my idea is to continue linked to boxing, to help young kids, but to leave my professional career. I want to be a good coach.
Before this withdrawal, with whom would you like to measure yourself?
I would like to reunite the two crowns, face the WBO world champion, the Mexican Emanuel Navarrete.
You have been fighting since you were 13 years old. How did a kid from Elche start boxing and decide to bet on this sport as a way of life?
In life there are three paths: find a conventional job, go the wrong way to earn easy money or find a sport and dedicate yourself to it. I opted for the third way. I played soccer for a long time, but in the end I opted for boxing, I liked contact sports. In my environment the truth is that there was no boxer, but I liked this world.
You have become the best ambassador for Elche CF. The Saturday before the fight he wore his team's shirt again and this Sunday he will kick off the honor roll at Martínez Valero before the match against Elche. Where does that passion come from?
I was born in Granada but I came to Elche to live when I was six months old. I have always lived here, my wife is from Elche, my daughters are from Elche … Elche CF, the businessmen of Elche … they have behaved in an incredible way with me. Wearing the Elche shirt is my way of showing my gratitude to the city and its team.
One of his idols is Javier Castillejo. What does the fact of having equaled you achieving the title of world champion in two different categories means to you?
It is something very big, I have lived when I was a child thinking that one day I would be like him and in the end I have achieved it. I've seen him fight many times.

www.informacion.es
Eddie is an Australian news reporter with over 9 years in the industry and has published on Forbes and tech crunch.