A man armed with a bow and arrows has killed several people in Kongsberg, in southeastern Norway, on Wednesday before being arrested, according to the police. "Unfortunately, we can confirm that there are several injured and also several dead," explained Oeyvind Aas, a local police officer at a press conference, without specifying the exact number of victims or the reason for the attack. The country's public television, NRK, puts at least four deaths.
"The man who committed this act was arrested by the police and according to what we know so far, there is only one person involved," added Aas. The attack took place in "a large area" of Kongsberg, a municipality of about 28,000 people, police said. According to some local media, the detainee began shooting the arrows from inside a supermarket of the Coop Extra chain, in the west of Kongsberg. The authorities ordered the rest of the clients to stay inside the center.
The injured were taken to nearby hospitals and dozens of emergency vehicles such as ambulances, police cars and up to two helicopters traveled to the scene, according to local press.
The Norwegian police have pointed out that the individual went through several areas attacking people before being arrested. The Kongsberg City Council has set up a reception center for those affected and has mobilized a crisis team to deal with the situation.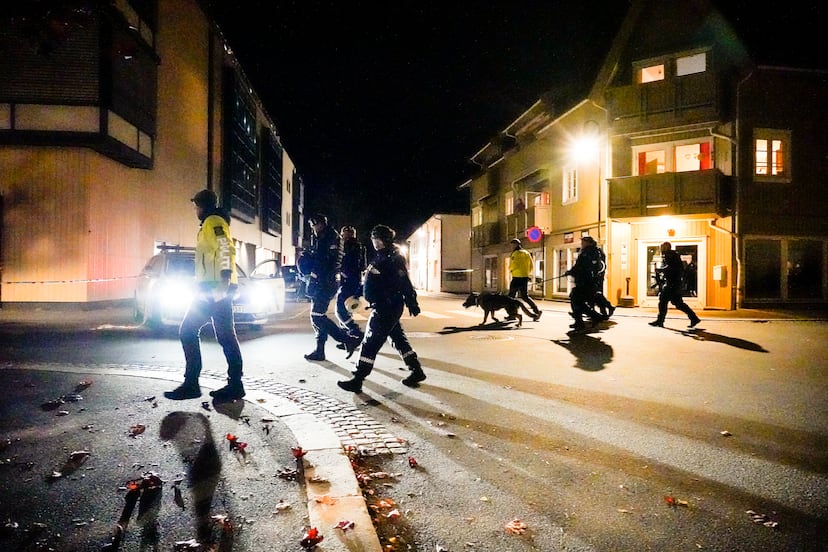 The police have immediately ordered all their agents in the country to carry weapons. Normally, the Norwegian police are unarmed, although they have access to pistols and rifles if they need them.
Join EL PAÍS now to follow all the news and read without limits
Subscribe here
According to the tabloid VG, the Norwegian intelligence services (PST) have been informed of the facts, although the police still consider that it is too early to know if it is a terrorist attack. Norway's Minister of Justice and Public Safety Monica Maeland is aware of what happened.
The attack comes ten years after Norway's worst massacre. On July 22, 2011, Anders Breivik murdered 77 people. The author, an anti-Muslim neo-Nazi who claimed to act in the name of the fight against multiculturalism and the "Muslim invasion", detonated a van bomb outside the government headquarters, leaving eight people dead. Later he was involved in a shooting in Utoya, a nearby island where a meeting of the youth section of the Labor Party was being held. There he murdered 69 adolescents who participated in this meeting.
[Noticia de última hora. Habrá actualización en breve]
Follow all the international information at Facebook and Twitter, o en our weekly newsletter.



elpais.com
Eddie is an Australian news reporter with over 9 years in the industry and has published on Forbes and tech crunch.