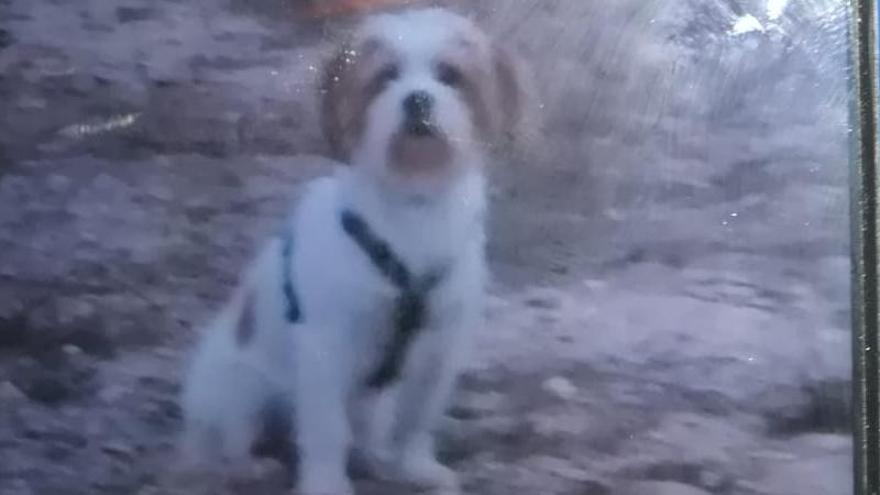 He spent half his life working in the courts as an intern with a very normal life, so normal that it seemed boring, Alicia VE did little to lavish on social networks and had a very small circle of accomplices, focused on her family. His parents were separated and he lived with his mother. No shocks or great news to tell her colleagues, many of whom now remember her from those six months she spent here or there covering paternity leave, pregnancy or maternity At present, she was already working as a civil servant in the court of First Instance number 8. She had no known partner, or so her friends say, and she lived by and for her mother, in the district of La Hoya, in a block of buildings overlooking a small park. A quiet life of walks and without frights. Some say that he dedicated himself to taking care of her and that that was his life.
His closest circle, including his family, is being investigated but this is just another police protocol that occurs when it is necessary to give, if necessary, a blindfold because nothing is clear and nothing at all can be ruled out; In fact, the main working hypothesis is that it is a murder "accidental" without premeditation and, although it sounds bad to say it, "accidental" or "unforeseen or unforeseeable" if you prefer. On Friday night it was already known that this was not going to be an easy case and that every conceivable possibility would have to be considered. The sex offenders of Elche and the region are in the spotlight; those who have been detained on occasion for a psychological problem, although they have had nothing to do with it, too. Nothing escapes the police hypotheses. The only thing clear at this time is that it is suspected that the young woman was attacked outside the canal and that, already inside it, the crime was carried out. No defensive signs, the attack was from behind, Alicia could not defend herself. His death was very quick.
The police only have one witness to the crime but he cannot speak. It is the dog that accompanied her that afternoon and that she had picked up from the street, no one had given it to her. It is a surly animal and, as INFORMATION already had on Saturday, bit an agent who found him in the area, barking. The dog fled but from the first inquiries it was already known that it was his and everyone began to look for him in the district. Early on Saturday morning, after a night wandering around the area without finding his owner, he returned to the front door of his house. He knows everything, but cannot tell.
Speed
In the quiet district of La Hoya, no one remembers anything like it and life there is so familiar that the policemen, even if they wear plain clothes, are identified from a distance by the locals. Some neighbors tell the things that they are finding out through word of mouth at lightning speed: If there has been a detainee (yes, but it has nothing to do because it has been because of having a weapon without a license), yes a direct relative has been questioned (yes, but like so many and I also had an alibi), that if someone saw a person flee the place … All this has been happening since Friday night in the district at a speed that nobody remembers because nothing similar had ever happened, and the uncertainty is undermining the tranquility of the neighbors, surprised and saddened.
Since the corpse appeared and the Police did not know what they were facing, whatever they want to tell and hear seems true. It is curious now to remember how some of them thought, at first, that that corpse was that of a man and believed that it had been an accident: it had fallen into the ditch, he had taken a bad hit and the water (no more than a foot) had done the rest; But when the body was removed by the firefighters from the acequia in the presence of the judicial commission and they verified that it was a woman, and a young woman, they all thought it was a murder.
In fact, from the first moment it has been investigated with the protocol and the effort in the media that sexist crimes entail. The Elche Police Station has turned to human resources and the new commissioner, Pedro Montore, faces his first big police challenge.
The neighbors have made a call today, at 5:00 p.m., to show their rejection of the crime. The mayor, Carlos González, is scheduled to attend. At this time, he has not wanted to hold any demonstration and today he will come as one more citizen along with others companions of the corporation.
There is maximum confusion and the Police, who work hard, although under summary secrecy and tactfully, do not know which of the hypotheses can lead to the resolution of a crime because their only direct witness barks.

www.informacion.es

Digsmak is a news publisher with over 12 years of reporting experiance; and have published in many industry leading publications and news sites.