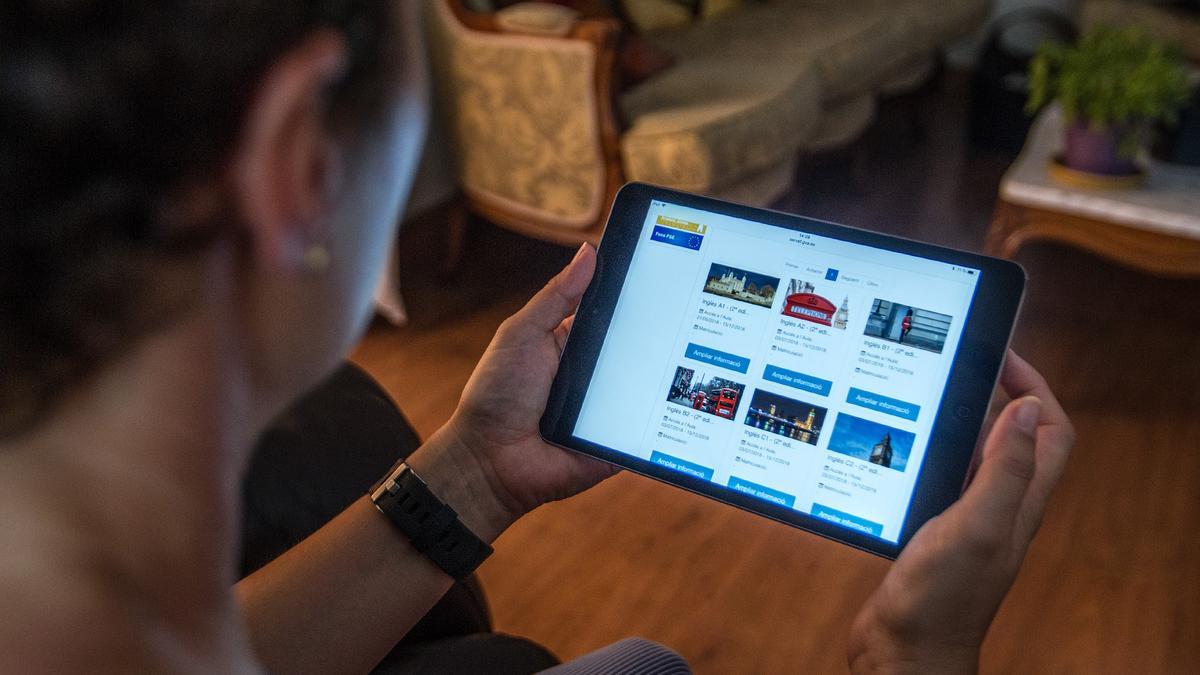 Works, the Valencian Employment and Training Service, has approved the training plan for the unemployed 2020-2021, which will offer free about 800 courses from which you can benefit more than 13,000 people of the community
According to the information of the services itself, the courses will be published in Punt Labora in a staggered manner in the training section (https://puntlabora.gva.es/puntlabora/?lang=es). In this way, as they are published, the unemployed will be able to apply for a place in the training offer that interests them the most to improve their curriculum. To do this, they will have to access Punt Labora and through the Training section, look for those courses that interest them, highlights labora, who to easily follow these steps has made this tutorial available to the general public (https://youtu.be/1-r6wU5lJ6Q). Likewise, it can be accessed through the GVA Punt Labora APP.
However, those who prefer to receive a orientation To find out which content is best suited to your professional profile, you can make an appointment to receive advice from staff technician from your nearest office. The application can be processed easily through the web, selecting the option "Training courses".
(https://puntlabora.gva.es/puntlabora/atenciontelefonica/CUFO)
Altogether, Labora offers around 14,000 places distributed throughout the territory. The province of Valencia is expected to offer around 6,000 places, followed by the province of Alicante with about 5,000 and the province of Castellón, with approximately 3,000 places.
The purpose of this training is to promote job insertion of unemployed people improving their qualifications professional to perform a job appropriate to the needs of the labor market.
The courses are aimed primarily at people registered as unemployed in the Valencian Employment and Training Service, but the people with employment may represent up to 30% of the student body. The unemployed will have preference in the selection with respect to the employed persons, and within the group of employed persons those with a temporary or part-time contract will have priority.
The training will take place both in Labora's own centers, called Labora Formació, and in collaborating centers. Most of the training actions offered allow students to obtain a official certificate of professionalism that accredits your training for the performance of your profession. This type of certificate is especially valuable for unemployed people who do not have formal studies.
Course models
Among the courses, those aimed at customer service work stand out, such as administrative activities in customer service; Courses are also offered for people interested in vocational training, such as First aid in aquatic facilities, Hairdresser, Bar and Cafeteria Service, Plumbing Operations o Computer security; classes of Languages at different levels of improvement, such as English or French; courses aimed at people with the intention of entrepreneurship, such as Creation and management of micro-businesses; Likewise, training is intended for other specialized sectors, such as health, with social health care for dependent people in social institutions; as well as other advanced courses, such as advanced Excel and Graphic product design; among many other training content.
A tailor-made training for each territory
This plan, for which around 44 million euros are allocated, It is adapted to the needs of each territory, since in addition to taking into account which professional families and training specialties are the most in demand, it makes an exhaustive review of each region. Thus, "Labora fulfills its commitment to meet the new training needs that are being detected in each area, renewing its offer in an efficient way", according to the organization.

www.informacion.es
Digsmak is a news publisher with over 12 years of reporting experiance; and have published in many industry leading publications and news sites.