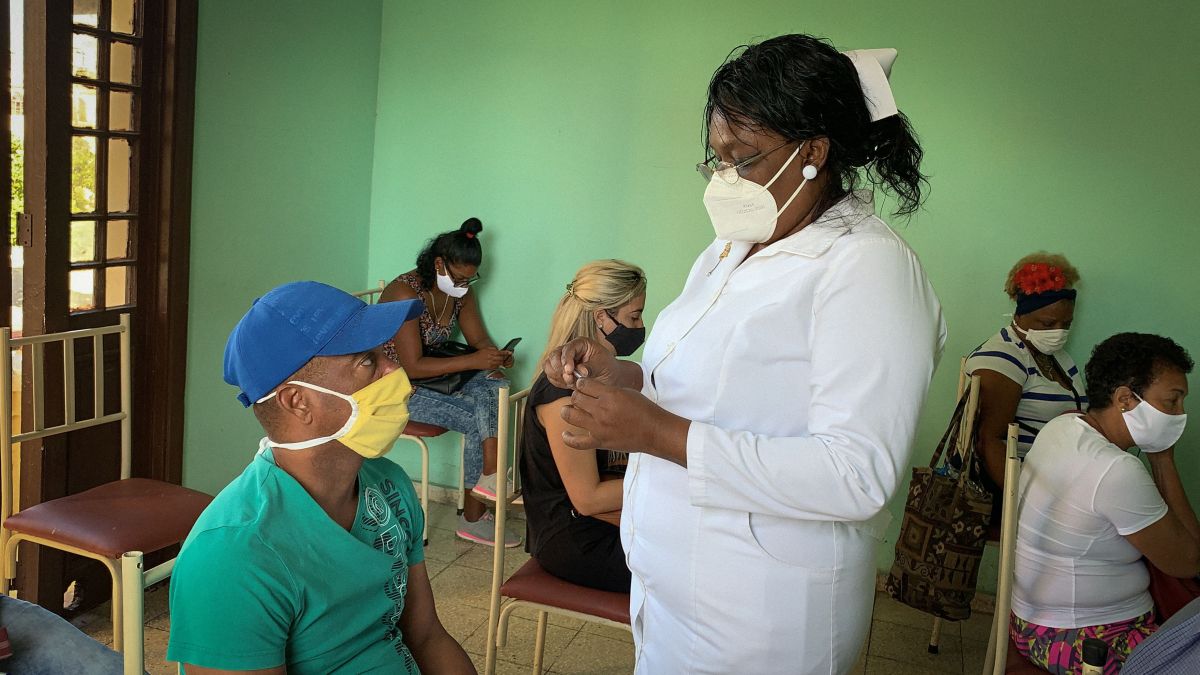 Photo: ADALBERTO ROQUE / Getty Images
After living for more than a year under the conditions that were imposed in the United States by the appearance of the coronavirus, the Latinos Say Covid-19 Has Harmed Them And Their Loved Ones of many ways.
According to a bilingual online survey of 3,375 Latino adults in the U.S. published by the Pew Research Center, about half answered that a family member or close friend has been hospitalized or died because of the coronavirus, and a similar part says that he or someone in his household lost a job or received a pay cut during the pandemic.
However, in the midst of difficulties, Latinos say they are optimistic about the future. Nearly two-thirds say the worst of the coronavirus outbreak is behind us, with most expecting their financial situation and that of their family to improve over the next year.
In the survey conducted in March this year, approximately half of Latinos (49%) say they are satisfied with the direction of the nation, compared to June 2020, when only 20% thought the same.
According to the new Pew Research Center survey, about six in ten (62%) say they have experienced financial difficulties. Respondents most often say they have had trouble paying bills (35%) and that they got food from a food bank or other charity (31%).
Paying for housing has also been difficult, 37% of Hispanics in households with a job or loss of wages say they have had trouble paying their rent or mortgage since February 2020, compared to just 14% of households that have not experienced a job or wage loss.
The Latino population has also had a higher risk of hospitalization or death from Covid-19 than other racial and ethnic groups in the US The survey indicates that 45% of Hispanic adults have worked in activities that required them to work outside the home since February 2020.
In the midst of the pandemic, Hispanics did not lose their sense of solidarity, since they have supported each other among family and friends. The majority (58%) say they have helped in various ways: Delivering groceries, running errands or taking care of their children (39%), sending or lending money to family or friends in another country (28%), or sending or lending money to family or friends in the US (26% ).
When it comes to childcare during the pandemic, Hispanic parents report experiencing their own challenges, as two-thirds (65%) of those surveyed with at least one child under 12 living in their home say they manage responsibilities Child care has been somewhat (41%) or very (24%) difficult during the outbreak.
You may also like:
Woman mocks journalist for selling chicken sandwiches and her response went viral
Walmart loses lawsuit for firing young man with Down syndrome despite positive criticism from managers
How to deal with inflation, according to Warren Buffett

eldiariony.com
Eddie is an Australian news reporter with over 9 years in the industry and has published on Forbes and tech crunch.