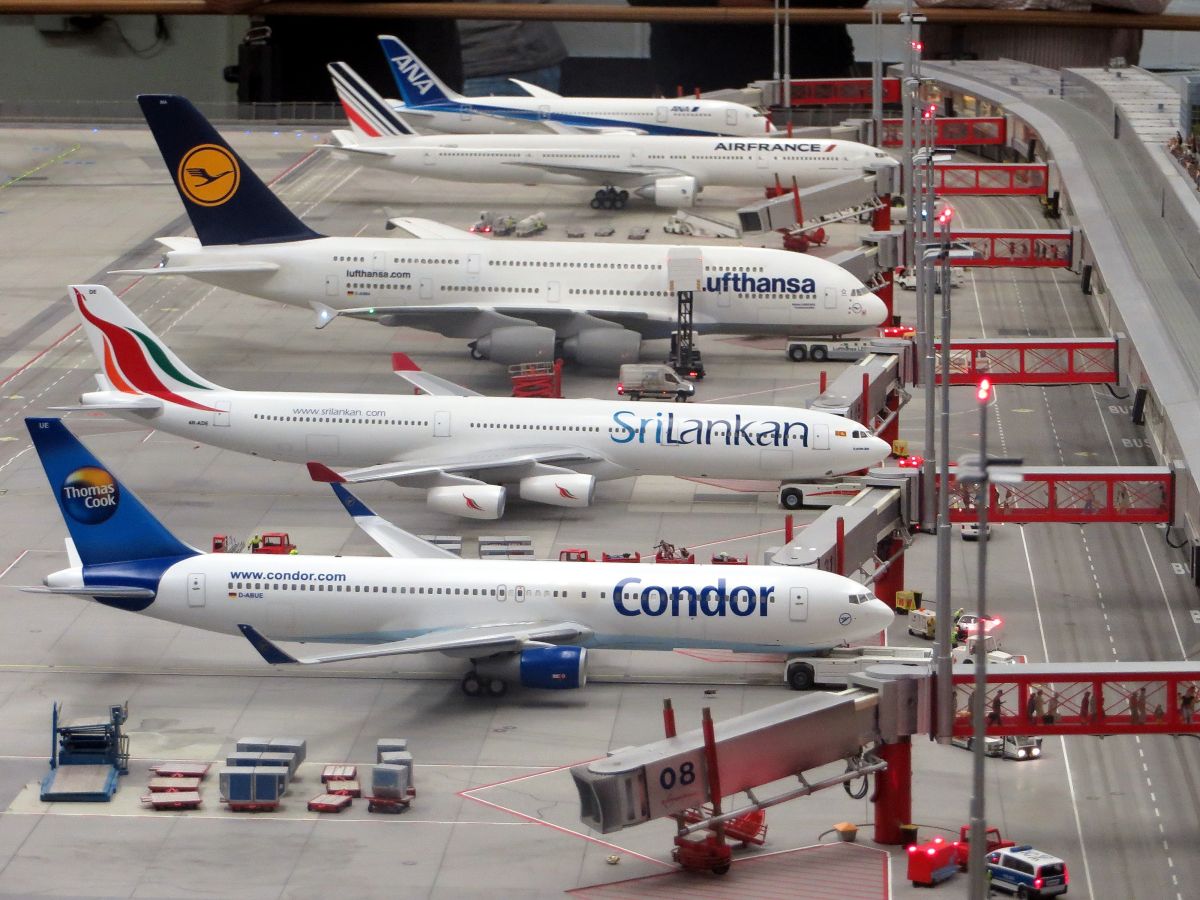 White painted aircraft really do look good and give an air of lightness and cleanliness, but the truth is that the white design of the airplanes is not something random.
Everything has a reason, and although each company has its own logo or identification design, it is very difficult to find ships that are not based on white, published the ACV site.
One of the main reasons is because white paint reflects sunlight, helping to keep aircraft cool, thereby reducing potential solar radiation damage.
It is something that is appreciated, particularly if you have to spend a large number of hours on long-range trips, with the sun pointing at your window.
Other compelling reasons for airlines is that this color ages better than other more showy ones, is easier to maintain and costs less.
John Hansman, a professor of aeronautics, commented to 'Business Insider that "the colder the paint that protects the exterior is, the less cooling is required inside, which translates into less expenses.
In order to reduce fuel costs planes should be as light as possible, which is why they are made of composite materials, which need protection from the heat of the sun, and the white color helps with this objective.
White not only ages better than other more colorful colors, but it is easier to maintain and all this translates into lower costs for an industry that comes with savings, especially due to fluctuating fuel costs and now even events like the pandemic that lasted more than a year.
A bottle of paint doesn't cost much, but airlines need a large amount to cover an entire aircraft, especially when it comes to a Boeing 747 or Airbus A380.
On a large aircraft paint can add half a ton to its weight. That is another reason why airlines prefer minimalist, simple and understated designs.
In addition, it is more expensive to paint them when many different colors or layers are added that would make them weigh more, which is not convenient considering that you have to take off and take flight very frequently.
Another benefit of white is that it gets dirty quickly, which has its advantages in the aviation industry, because allows quicker and easier identification of cracks and dents in the aircraft fuselage.
Finally, when it comes to selling or renting a plane, it is easier if it is white and not painted with corporate colors.
You may also like:
Saúl "Canelo" Álvarez presents his gas station chain, "Canelo Energy"
MacDonald's branch employees leave at the same time and leave a sign: "Everyone quit, we are closed"
Elon Musk lives in a tiny 20 x 20 foot manufactured home in Texas

eldiariony.com
Eddie is an Australian news reporter with over 9 years in the industry and has published on Forbes and tech crunch.