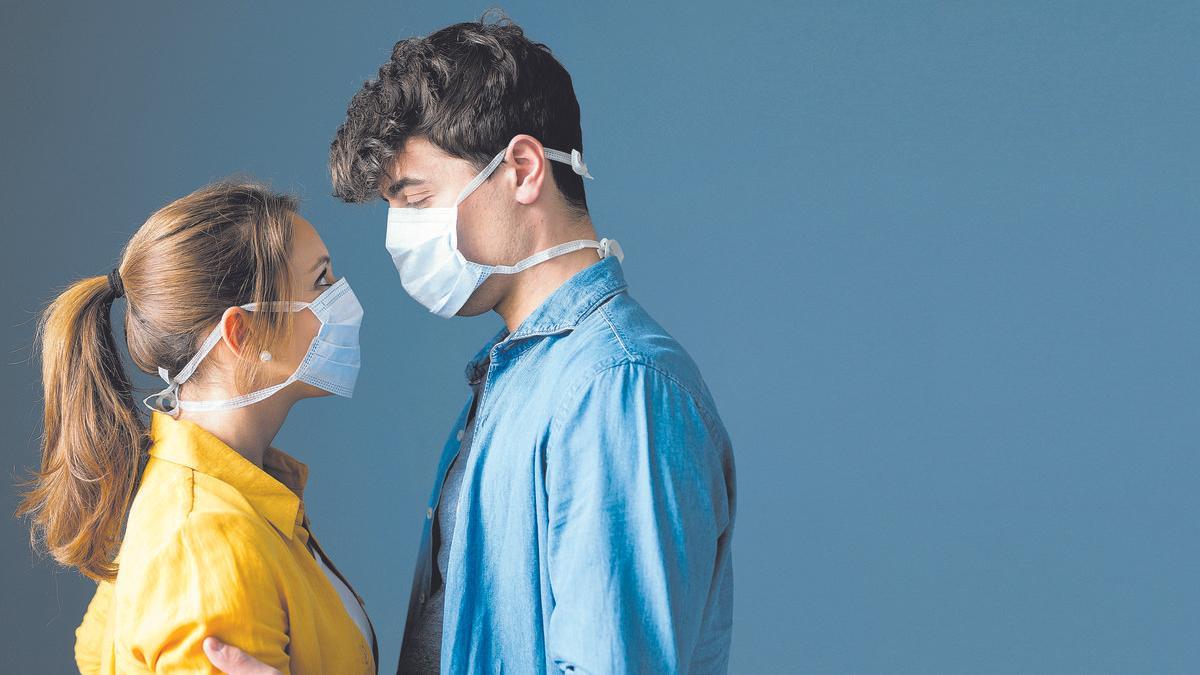 Much was said in the spring of 2020 about the assumption "baby boom" that the coronavirus crisis would bring with it. It seemed that the strict confinement measures would lead many couples to "Take advantage" of time at home to procreate. On the other hand, now that more than a year of those omens has passed, we observe that the birth data they point in the opposite direction. Not only has there been no "baby boom," but births have plummeted.
In the case of Spain, the figures are the lowest ever recorded. In December and January, 13,141 fewer newborns were registered than on the same dates of the previous year, a drop of 22.6%. A similar drop has been registered in neighboring countries. What has happened?
Breakup in couples
The answer is complex and behind it there is, to begin with, a host of economic and social factors. We assume that, in general, families postpone the idea of ​​having children when uncertainty reigns and their job, economic and vital stability falters. The pandemic also stopped assisted reproduction treatments and migratory flows, something that may have a direct impact on the number of births. But it is that, in addition, and contrary to what one might think at first, This crisis has made us have less (and worse) sex as a couple.
The scientific publication International Brazilian Journal of Urology has recently published a report on the Impact of the covid-19 pandemic on the sexual behavior of the population, which shows that, in Spain, 23% of the population have decreased their sexual activity, compared to 7% that would have increased it.
"There may be some cases in which spending more time together has helped sexually, but in general the opposite has happened and the effects have been negative both in activity and sexual desire. Going from being free and happy to being practically locked up at home all day, living together, without their own space, without being able to go out to breathe… it has been a very hard test for many couples. If there were relationship problems before, they have probably worsened and ended up exploding. That is why the pandemic has left many couples touched, some of them 'touched and sunk' ", reflects the expert in sexuality Sylvia de Béjar.
Impact on sexual desire
It is logical to think that when there is a fundamental problem in the couple, sexual arousal occupies a second (or null) plane. But, in addition, the sex coach explains, "Desire requires that there be interest, that there be a game, a novelty" and it has as enemies "stress, fear, doubt, restlessness, anxiety, depression and uncertainty", so present in recent months.
Is not easy, "This situation discourages anyone", acknowledges de Béjar, but there is personal work that people who live under the same roof can do to improve the situation, from "Be more innovative and creative and look for incentives such as 'apps' to play, for example "to" program sex ". And he explains: "We are very unrealistic and with the story that sex must arise spontaneously, we hurt ourselves. People want the mere vision of the other to put them, but many times and, especially when you are locked up at home with your partner, children, teleworking … it does not happen and, therefore, programming is the only way for these encounters to occur ". It is not about seeing it as an obligation but about doing our part and granting ourselves that moment of pleasure that we all need
For a 'baby boom' to occur, a promising future must be envisioned and this is something that, despite vaccines, has not yet appeared on the horizon. But while the long-awaited immunity arrives and the confidence to bring children into the world is regained, it is worth putting these tips into practice to improve your sex life and gain emotional and physical well-being. Because let's not forget that having sex is good for our health and that, just as we take care of other aspects such as our diet or exercise, we must also worry about feeding and exercising our libido and, thus, giving rise to sex. Not only will the bond with the partner improve but negative emotions will be reduced, the effects of stress and fatigue will be attenuated and our immune system will be strengthened

www.informacion.es
Eddie is an Australian news reporter with over 9 years in the industry and has published on Forbes and tech crunch.