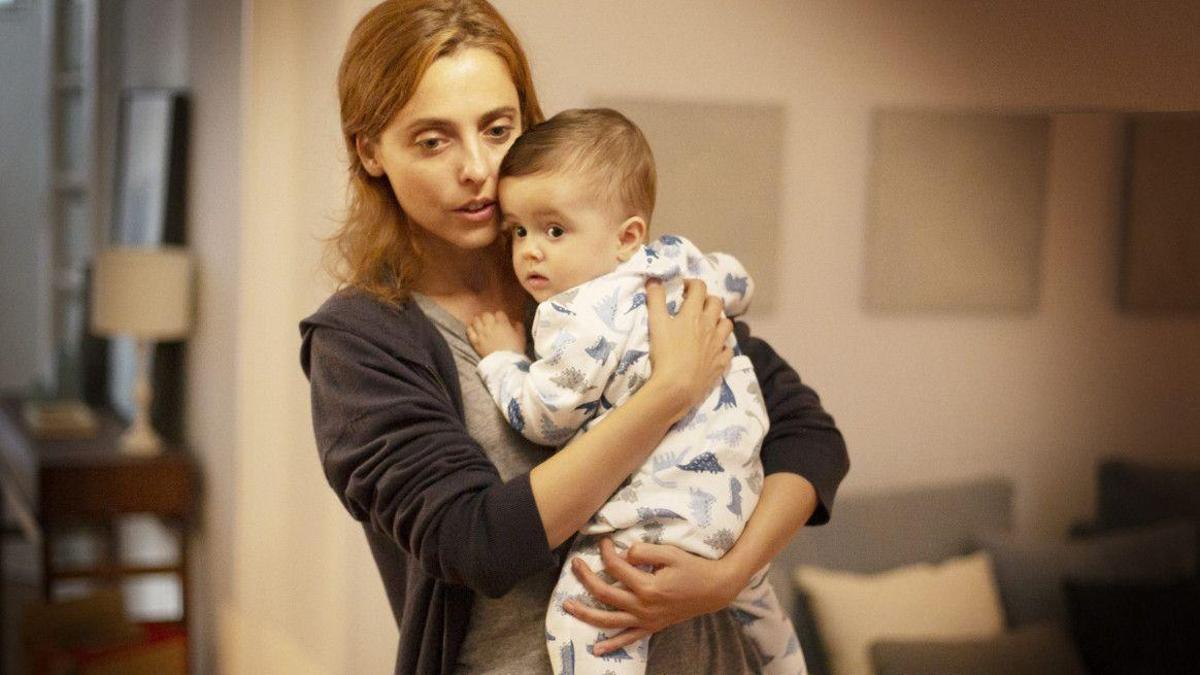 Leticia dolera placeholder image In her debut as a director, 'Requirements to be a normal person', she already made the viewer wonder why we let ourselves be carried away by what society had decided we should achieve in order to consider ourselves happy. The actress and director went back to delve into the subject in 'Perfect life', her first title as a television 'showrunner', in which she featured three girls in crisis because they did not conform to what was expected for the standard of a grown woman. Now, the director closes the trip of this female trident with the premiere this Friday, November 19 in Movistar + from second and final season of the series, awarded with two awards at the CanneSeries festival, one Fotogramas de Plata, two Feroz and one Ondas.
The infidelity, love in Tinder times, female masturbation, difficulties with reconciliation, therapy sessions, parenting when you have a disability and troubles of motherhood are some of the themes that emerge naturally in these six new episodes, where the protagonist, María (Dolera), faces a postpartum depression. "In the first season, María is left by her partner and her idea of ​​a perfect life and family is broken, but so many things happen to her afterwards that she doesn't have time to mourn that story. And now, suddenly, she she finds a motherhood that is not as she had planned ", the director reflects on the evolution of her character.
"María feels disconnected from her son in a social and cultural context in which what is communicated about motherhood is that it changes your life for the better, that a good mother has to be devoted to her son and that it is almost It is a sin not to love him, when many women pass by ", emphasizes the creator, who has signed Lucia Alemany ('Innocence') e Irene Moray ('Suc de Síndria', Goya to the fiction short film) to direct one episode each.
"Question the system"
Her friend Cris (Celia Freijeiro) and her sister Esther (Aixa Villagrán) also have their own dilemmas. The first, because the open relationship with her husband (Font Garcia) could make waters and the second, because he hesitates between complying with the orderly life that is required of a woman who has reached 40 or being faithful to her free and chaotic spirit. "This series has made me think a lot about what is right and what is wrong, about the extent to which we function in a way because the system is telling us to do it that way, and not because of a natural thing," he explains. Villagrán. "'Perfect Life' is a series that questions the system, the dogmas, and that makes you reflect," adds Freijeiro.
"Although each character has its own arc and certain things are removed from it, there is a common plot that is what place the couple and sex-affective relationships occupy in this new life. Because I believe that the journey of the couple, of intimacy and sex-affectivity is a very fertile ground for self-knowledge and personal work ", explains Dolera, whose character attends sessions with a therapist this year (Betsy Túrnez). "I myself started therapy four years ago and, for me, it is a place of personal work and self-knowledge," she acknowledges.
The female nude
The series also breaks taboos when it comes to addressing the female nude. Dolera, for example, has a scene looking at her vulva with a mirror after being a mother and Villagrán, an extensive sequence without any clothes from the waist down. "In the case of Esther's scene, it is not about Maria's intimate journey of connection with your own vulva, but what I really wanted was to normalize our body, to show a woman's body, away from sexualization, eroticism and of desire ", affirms the director, who signs the script of the series together with Manuel Burque, which also repeats with the character of the social worker Xosé.
Enric Auquer, who conquered Ondas for his role as the tender Gari; Carmen Machi and Fernando Colomo, who give life to Maria's parents, and Miriam Iscla, as Esther's new girlfriend, they complete the cast of a series that vindicates imperfect (and therefore real) women and that reminds us that life will never stop turning us around.

www.informacion.es
Eddie is an Australian news reporter with over 9 years in the industry and has published on Forbes and tech crunch.