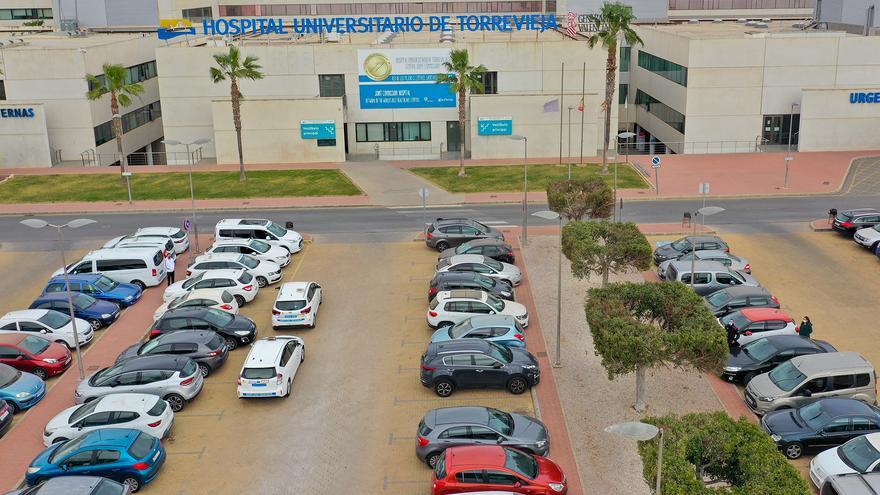 That the Ministry of Health has had to withdraw its proposal, when the reversal occurs, to integrate the staff of the Torrevieja Hospital, now privately managed, in a kind of public company that they thought to create, instead of the Ministry itself, is Good news. In this way, the rights of workers and of the people who may receive assistance are better guaranteed. Public health comes out winning and users too.
The PSOE's claim on this issue has been an incredible blunder. It was already difficult for them to decide on the rescue of the concession and, now, they are pulling out the invention of the public company to create uncertainty among workers, divide them in the future and even facilitate a possible retrocession, again, to the private sector . Worst impossible. Alzira has already been recovered and that has been shown to be the correct path. And so we hope that it will continue when the next concessions expire, and Elche is among them with the Hospital del Vinalopó.
Ana Barceló has excelled, but she is not the maximum responsible. Behind is Ximo Puig and a good part of the PSOE. Because they do not have an absolute majority, they cannot do what they want. The initial opposition of United We Can, which, reflecting the feelings of the unions and their commitment to Public Health, expressed its refusal to create the public company has been fundamental. UP's position was later followed by Compromís which, together with growing doubts in the PSOE itself, has made it possible to avoid a blunder and to avoid creating a discriminatory and confusing situation for workers and users of said health area, as they had come claimed by social groups and, especially, the Platform for a public 100×100 Healthcare of said area.
Although it seems that they still insist on maintaining the erroneous idea for the reversal in MRI and socio-sanitary pharmacy.
And, above all, we must expand and improve public health. From the group of Pensioners of Workers' Commissions we demand greater attention to a sector that is very important and that needs more resources from the Generalitat. Of the 5,072,218 Valencians included in SIP cards, 1,002,917 are people over 65 years of age. In the health areas of the General Hospital of Elche and Vinalopó there are 58,493 people over 65 years of age, according to the 2019 Health Report. We are many and in great need of health resources.
It is striking that, among 42,847 basic places that the Health staff has, there are only 10 geriatricians in the entire Valencian Country. It is an issue that needs to be improved. Let us remember that, according to the Ministry's own Memory, of the 36,060,503 consultations made in Primary Care, no less than 16,115,998 have been done by people over 60 years of age. And if we go to the ratios of SIP cards, by areas, in Family and Community Medicine we are in Elx in very worrying data. If the average is 1,409 cards per doctor, in Elx General Hospital it is 1,433 and what is scandalous is that in Vinalopó it is 1,690, the highest in the Valencian Country. The bad data of the concerted areas is almost a constant and it is striking that the General Hospital of Elx is also making theirs worse.
We demand, therefore, to reinforce in personnel, infrastructures and means, the attention given to our population. We still cannot continue with telephone appointments, in person for several days and specialized for several months. Correct health for which we have fought so hard, especially older people, is endangered. We demand solutions from a Public Health, Free, of Quality and for everyone.

www.informacion.es
Eddie is an Australian news reporter with over 9 years in the industry and has published on Forbes and tech crunch.