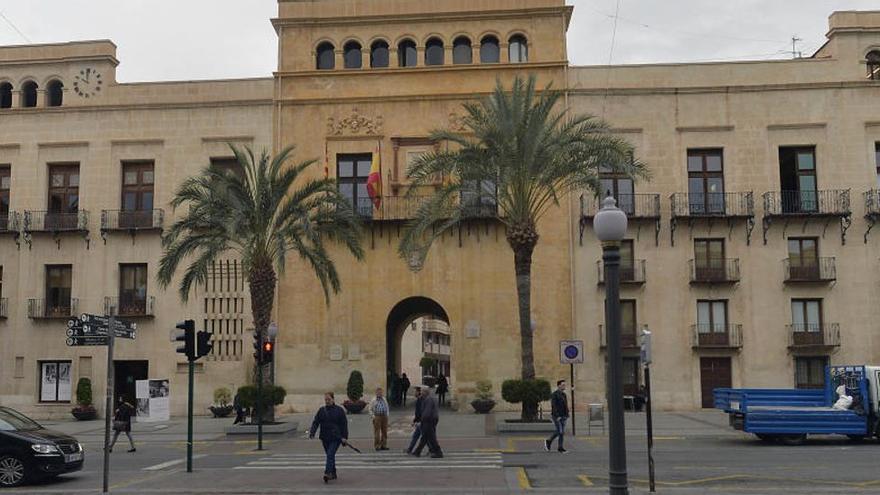 It is urgent and essential that these ladies and gentlemen leave the government in 2023. They no longer give more of themselves. They have had two chances and they have not been able. González will benefit from a few years in private business. It sure helps you see things differently.
At this point in the legislature, nothing can be expected from this government team. What we have to do now is to speak of an alternative; let's talk about the future.
I believe that there are nine essential points in the articulation of a common project to reach the Mayor's Office in 2023 with the clear objective of awakening the city and transforming it. And this must be a Shared City Project: it is NOT the project of the PP, nor of Pablo Ruz, but of the majority; an ambitious and strong municipality project that wants to rise from this endless six-year slumber. The objective is to make Elche great.
1- Territorial cohesion: the municipality of Elche has a unique territorial potential in the Valencian Community. We have to be able to deepen our own sense of belonging to Elche in the hearts of thousands of neighbors who live in the districts and feel absolutely marginalized after this six-year-old disaster. And this happens by investing more and better.
2- Comprehensive plan for local economic development: ambitious, demanding and effective. Direct aid to those who create jobs to withstand the consequences of this crisis and promote the bases for the definitive take-off of ALL economic sectors, especially the productive ones with footwear and agriculture of excellence as references. Development of new industrial land to attract more companies to our municipality.
3- Firm and implacable demand of the infrastructures that the administrations owe us: Ronda Sur finished NOW. Shock plan for the Cercanías line C1 and construction of the Health Center in Travalón and Torrellano conditions. This at the very least. And without covering anyone's shame, depend on the party you depend on: demand without qualms and without fissures. The thing about paying homage with a well bent neck is over. And the water: firmly and with deeds (not with empty and ineffective words). The Tajo-Segura is unquestionable.
4- New General Plan with EVERYONE. Define, among all, but with determination and will, what model of city we want for the next 20 years. And in this, fit our role in the whole of the province, the Mediterranean Corridor and essential backbone with Andalusia and Madrid.
5- Effective fight against the underground economy and against the economic activities that socially weigh down our municipality. We all know what I'm talking about. You have to execute firmly.
6- Culture. Three heritages that have to position us on the world map. Heritage does not serve by itself. It must be "exploited" in all the moral breadth of the concept. We have to leave the "beret" now, once and for all, for the coat rack and the black and white images. It cannot be that Elche is not capable of attracting, today, almost nobody in search of a unique heritage that not even the people of Elche know and that we do not know how to exploit: Misteri, Palmeral, Alcudia, defensive system, water routes, etc. And we have to support, with our hearts, the local artists and creators who bear the name of Elche all over the world. And more libraries, more public money to promote and create culture instead of squandering it on trifles. And more protection of our heritage.
7- Tourism. Effective and transformative tourism master plan. That was the philosophy of Visitelche. And there it was. After six years of "nothing", there is much to do. But starting with a deep belief in the value of our assets, our beaches, our countryside, our landscapes and our routes. A unique city with a unique heritage that must be one of the edges of our resurgence. We have to manage to bring Pusol to the urban area. We must be able to develop an ambitious congress tourism model with new spaces for it.
8- A greener and more sustainable city: we must manage to understand, expand and effectively manage our historic palm grove. And this goes through much more defined and substantial aid to the owners of private gardens. There is much to be done regarding the restoration of all the hydraulic heritage of our palm grove. And we must expand the green and shady areas, fundamentally turning the very extension of La Ronda east-south and west into a green belt.
9- An effective and committed social action that solves problems and does not maintain areas of exclusion. And do it through the entities that know and understand how the fight has to be approached in that context.
However. With the latest electoral data, is change possible?
In local elections, the parties that are on the margin of the left add the majority of votes. But you already know that thousands of these were lost as they were not enough to obtain a single councilor. Votes lost. Is it necessary to explain more? Do we want to change Elche? Well, it is up to all of those questioned to make a profound exercise of responsibility to find the formula that allows to establish these transformative bases. We must be able to unify the vote of the center-right.
We have a moral duty and an ethical commitment to Elche to reach the mayor's office. And that this occurs in May 2023 is at the level of our hands. If we are able to build this project of civil unity from Elche, we will win to make Elche again what it should never have ceased to be. I am clear about it and I know where the hope is, what about you? Let's do it. Elche, this beautiful and large city, deserves it.

www.informacion.es
Eddie is an Australian news reporter with over 9 years in the industry and has published on Forbes and tech crunch.