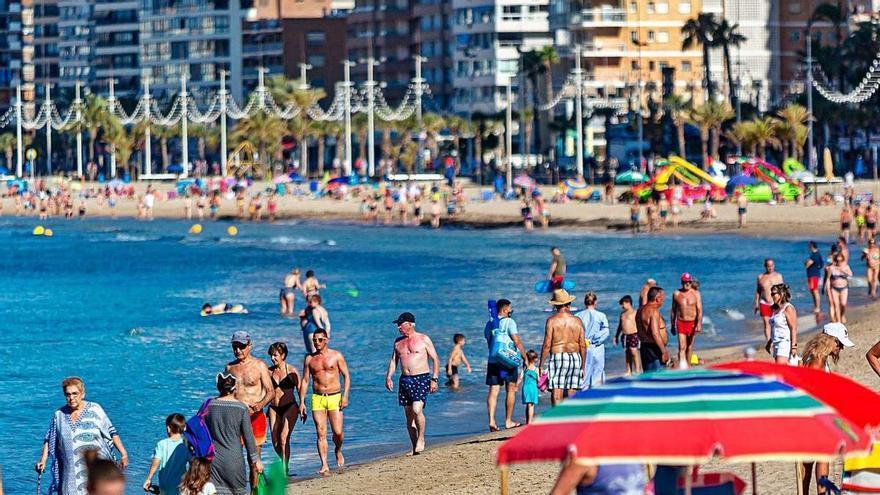 Let us therefore continue to advance towards the full normal tourism, until it reaches its full development, with prudence and security, without losing sight of the fact that the epidemic has not yet disappeared. To achieve this objective, the cooperation of all those involved and the effective governance of the social leaders who have to analyze, clarify and legislate in this regard are necessary. Certainly, discerning the guidelines to establish is not an easy or infallible task, since both irresponsible speed and unnecessary delays that violate rights and the freedoms or that damage the economy of the sector. So, I earnestly ask all of us to pray for those who have the difficult mission of rebuilding and running the tourism industry. May the Holy Spirit enlighten you.
Nor, at this time, can we forget all those who, by closing their business or due to the absence of work in the tourism labor market, they are currently in economic hardship. I ask the authorities and the corresponding official bodies to responsibly try to remedy this distressing precariousness, giving them the necessary help and using all the means at their disposal for their speedy recovery. I also exhort the members of our diocesan Church to redouble their efforts to alleviate, to the extent of their possibilities, this serious situation. I am aware that, since the beginning of the pandemic, the Church, through its institutions and members, and also many other secular associations, have not stopped acting to correct this imperative needTherefore, I take this opportunity to thank you all for your work and effort. God will reward you.
Allow me now to address those of you who are planning vacations or are already here on tourism. Certainly, restrictions due to the pandemic have increased the desire to travel, gather and enjoy; Some prefer to make amends in the solitude of nature; others also seek tranquility, but in society; There are those who wish, on the other hand, the boisterous merriment; etc. In this beautiful land you will find a multitude of possibilities and offers to choose from. From the Beaches and the sea from the coast to the multiplicity of towns and landscapes of the interior. Everywhere you will discover the welcome and friendly character of our people, their creativity expressed in their traditions, their artistic heritage and their festivals. I hope you enjoy it healthily. I beg you earnestly that good sense is not lacking in this, and that the sanitary and coexistence regulations indicated by our authorities are complied with at all times. Do not forget that we are still in a time of pandemic. Let's enjoy, but with a responsible leisure that safeguards the health of all.
On the other hand, after the isolation and loneliness that many families have suffered, family trips are a good therapy to reestablish the usual emotional ties, especially with children and the elderly. Also in the diocese you have various itineraries and abundant routes, called faiths, which include beautiful parish temples, sanctuaries, hermitages, museums of sacred art … that deserve to be visited and that stimulate the experience of transcendence. The families Christian, as domestic churches that they are, can also find, in these places, abundant catechetical elements to pass on to their children.
I also suggest that you take advantage of these vacations, together with the well-deserved rest and fun, to reflect and mature humanly and Christianly. Rethinking our experiences after the virulent pandemic can lead us to see the world and life with new eyes; to value creation and freedom more. Understand that we are only tenants of this planet, and that we must take care of it. This time off can help us discern what is important and what is expendable in life. Realize that there is a plan of God that must be discovered and accepted. And above all, this vacation time is a time of grace; a propitious period to meet the Risen Christ, who makes himself present in the life of each one and in every human situation.
Finally, I invite you to participate fully in our liturgical celebrations, especially with the sacrament of penance and the Sunday Eucharist, and to be present in the various pastoral activities organized by the different parishes and Christian communities of our diocese.
Have a happy vacation. I entrust all of you to Our Mother the Virgin Mary. May She accompany and protect all tourism and the whole world.
With my blessing and affection for all

www.informacion.es
Eddie is an Australian news reporter with over 9 years in the industry and has published on Forbes and tech crunch.