TOAs some of the world's largest companies invest billions in advancing battery technology, Dominic Spooner has been working to solve the following problem: the impact of unwieldy and environmentally harmful battery cases.
Spooner runs his Vaulta lightweight battery case technology company from a shared garage in North Brisbane. "Batteries will change our lives in ways that we may not even be fully aware of, but … we can create our own set of problems if we're not careful," he says.
From a workspace surrounded by packing boxes and other junk, such as an old door, Spooner and his team have captured global attention.
This year, Vaulta has signed deals with aerospace and car battery companies, including one with Braille Battery, a US maker of ultralight batteries for Nascar, IndyCar and Australian supercars.
Last month, the company received a federal grant of $ 297,500 to commercialize its technology.
For those who are still skeptical about the scope and pace of global innovation directed toward battery technology, says the International Energy Agency. patents for energy storage inventions have grown four times faster than the rest of the tech industry, and they're poised to catalyze clean energy transitions around the world.
In 2020, Samsung spent US $ 710 million (A $ 950 million) on research and development of next-generation electric vehicle (EV) batteries. An Israeli company this year started production of a battery for electric vehicles that can be charged in five minutes.
'We have time now to get it right'
So how does a small garage-bound Brisbane start-up find its place among the global giants in the rush to innovate?
"It seems like almost every day there are technological advances – in cells, cell types, cell shapes, cell geometry – coming out of the US or Europe," says Spooner.
"But the way they are packaged, the way they are housed, it just gets overlooked."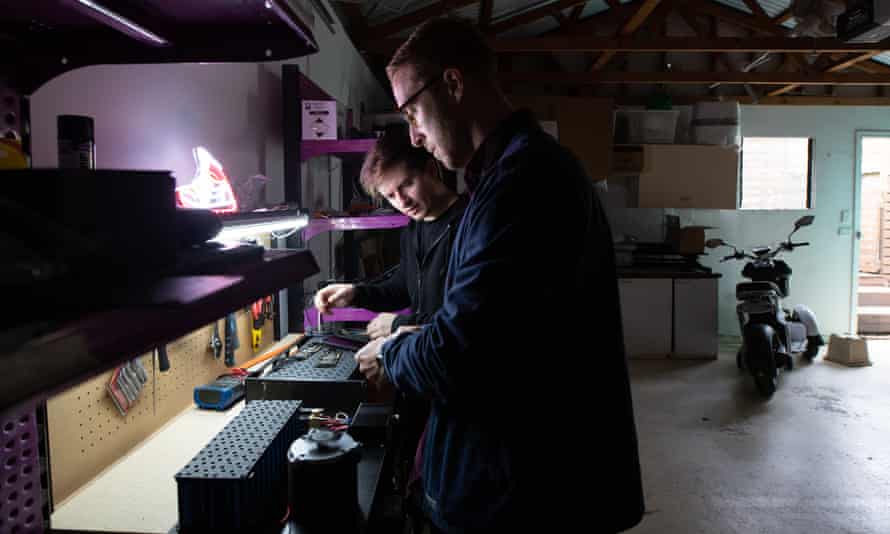 Vaulta technology reduces the number of components used in battery boxes. The cases reduce battery size by approximately 18%. They also don't solder parts together, meaning they can be taken apart and reused rather than thrown away, a start to prevent some 98% of disused batteries from going to landfill.
Spooner says the "light bulb moment" was a decision to work toward making a housing that could be disassembled.
"At the end of that first life, can you replace the cells? Can you change them? Is any of that feasible? What we began to realize is that we were scratching the surface.
"Because we are not welding the cells, when they come out of that housing they have the same properties as when they came in, and are better configured for reuse scenarios.
"[Battery innovation] It's performance-driven: further, longer, cheaper … all the things that go to help take batteries. But we also have time to do something right now, to do it in a smarter way. It's not just about recycling and reusing, it's about putting them in people's hands. "
'Flying cars could be on the market in a decade'
In an electric car, the battery can weigh several hundred kilograms, about a third of the total weight of the car.
Audrey Quicke, a climate and energy researcher at the Australian Institute, says that about a quarter of the cost of an electric vehicle comes from the battery under the hood.
"Initial cost is one of the biggest barriers to electric vehicle acceptance in Australia," says Quicke. "Although fuel and maintenance costs are cheap compared to gasoline and diesel vehicles, it is the initial tag price that stands out in the showroom. Any technological development that reduces the price of batteries would likely help increase sales of electric vehicles. "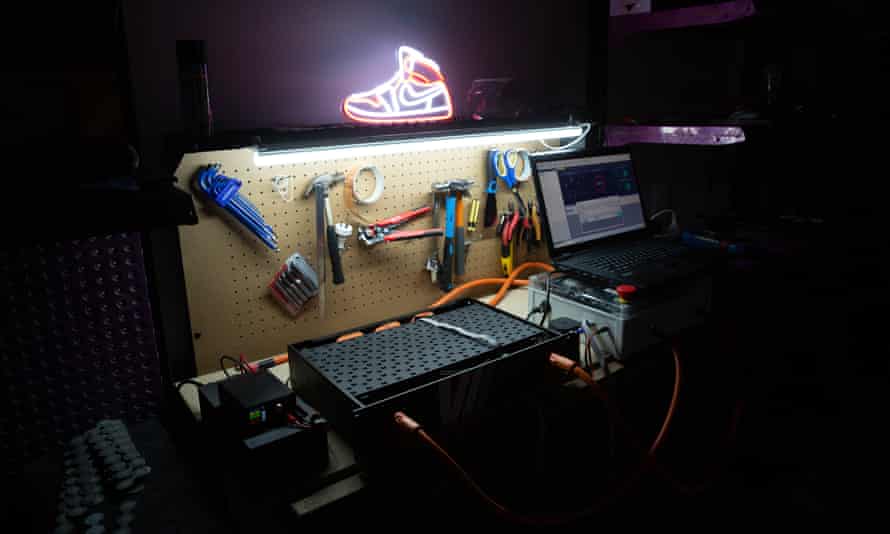 Quicke says a 2018 Senate investigation recommended a comprehensive electric vehicle manufacturing roadmap, which would also cover battery and component manufacturing, but that many of the recommendations remain unfulfilled.
"Electric vehicles and batteries are not a high priority on the government's technology roadmap, and there is no federal electric vehicle strategy to talk about," he says.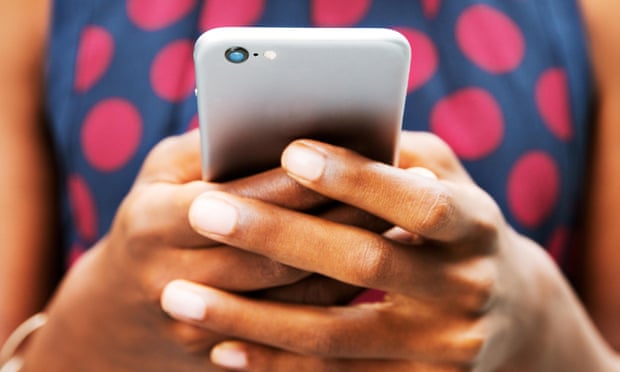 But the writing is on the wall. It is state governments and tech entrepreneurs who are driving innovation in electric vehicles, charging and batteries in Australia. Imagine what could be accomplished with a coherent nationwide supportive EV policy environment to guide this transition. "
Spooner says the company does not intend to produce battery cases on a commercial scale. Rather, the goal is to license the technology and work with manufacturers in Australia and abroad. But he says the ability to reduce the weight of batteries could unlock a second piece of innovation.
Flying cars, for example, no longer sound like a movie fantasy and could be on the market within a decade.
"It could really open the door here or abroad for vehicle manufacturers and for [vehicles] that don't exist yet, "says Spooner.
"At the local level, there is not a large electric vehicle industry in Australia, but that doesn't mean there won't be. There is advanced aerospace … manned and unmanned. Stationary storage is here to stay, too.
"It's really exciting to be a part of the percentage gains in those kinds of fields, for a car to be delivered as a concept, then controlled and delivered to the mass consumer.
"The limits for the new technology to enter the market would be lower.
"But batteries also have an important role to play at this time. In many ways, it is a mature technology in its early stages of implementation. "
'Can't beat the commute'
At the beginning of the pandemic, when Spooner began working on battery case technology, he saw a neighbor, an engineer, working in the garage of a nearby home.
Vaulta will sublease the space shortly thereafter and has no immediate plans to leave. For one thing, it's too convenient, around the corner from Spooner's house, allowing him to spend a lot of time with his young daughter.
"When we talk about the garage, it's actually an improvement on where we were," says Spooner.
"We worked from home. We basically work through emails, phone calls, text messages.
"Through Covid, we have managed to find a way to do business with Canada, parts of the US You just adjust and I really like it quite a bit. You can't beat the commute and we're pretty comfortable there, to be honest. "

www.theguardian.com
George is Digismak's reported cum editor with 13 years of experience in Journalism