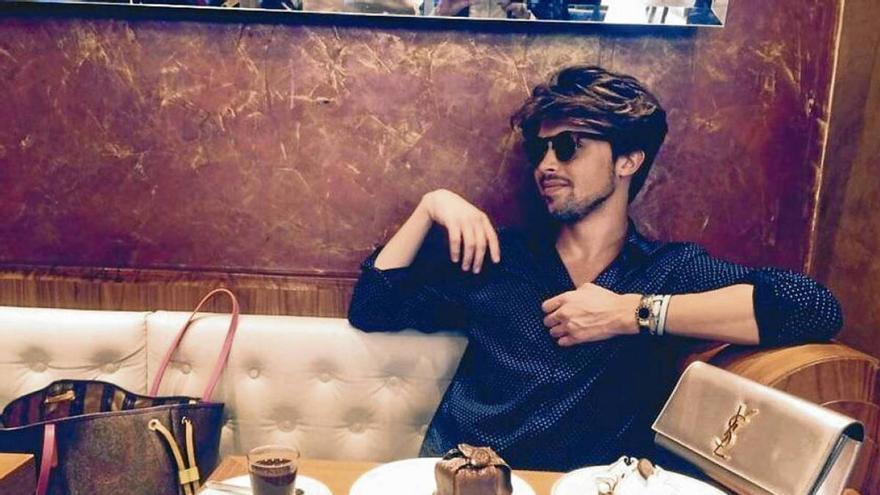 He is the grandson of a Rear Admiral of the Navy, the nephew of Count Torata and, as he himself presumed a few years ago, his family is friend of the current king of Spain, Felipe VI. With that letter of introduction, the gentlemen of Garonda saw in Luis Rodríguez-Toubes, a 22-year-old young man, the ideal person to help them expand their assets: fifteen farms scattered around Mallorca and valued at 38 million euros.
For Juan Ferrando and Ana María Bennaser, a couple of 67 and 58 years old, without children, both descendants of Majorcan landowners from whom they inherited a fortune, Luisito, as he was affectionately known, was also the grandson of the family doctor and the son of Catalina Roselló, the neighbor of her summer house.
The Maid's House
That trust led the couple, with little education, to open the doors of their house to Rodríguez-Toubes in 2011, when the young man came with a very attractive offer: "He sold us the maid's house for 30,000 euros, which is a property semi-ruined adjoining the house of the lady, the farm next to our chalet in front of the S'Estanyol nautical club", Bennaser would remember before the judge a year later.
"We bought it from him because he told us that he also had certain rights for the preferential purchase of the house of the lady, then owned by the Caja de Ahorros del Mediterráneo. It had previously belonged to his mother, Catalina, but when he sold it, the new owner did not pay the full price. Luis convinced us that he, as his mother's proxy, would get a better price for the purchase," added the woman.
One million euros
The price was set at one million euros, but the marriage, which was delivering different checks to Luis, could only raise 700,000 euros. "Then told us that we couldn't back out or we would lose everything we had paid"said the lady.
This is how they agreed to donate almost all their properties to Catalina's son, including several houses that the couple had rented at that time. The objective was, as Luisito convinced them, that the young man could appear solvent in front of the bank and thus achieve, together with some supposed bonuses that he had in the CAM, that the operation would go ahead.
"Luis told us that he would keep the scriptures in a drawer and he would deliver them to us along with the house. The transfer was fictitious, only to exhibit before the CAM," explained the woman.
three notaries
The donations were made before three different notaries, all of them proposed by the young man: "Luis told me before entering the notary's offices what they would ask me and what I had to answer"Bennasser said.
That same summer the deception was uncovered. A judicial commission appeared in S'Estanyol to change the locks on the house of the maid and the lady, to the surprise of the couple: "I explained to them that I had just bought one of those houses and was in the process of buying the other They answered me: This is a fraud. So, I called Luis to ask him for explanations and he answered: I don't have money to go back on those businesses."
The gentlemen of Garonda knew then that there was no agreement between the bank and Luis. They were also surprised to discover that they had unknowingly assumed the taxes derived from the donations, in addition to not reserving the usufruct of their properties (the right to enjoy them while they lived), not even that of the very house in which they lived in Llucmajor.
Medicines
The next appointment of the marriage with Rodríguez-Toubes was already in court, where Luisito was charged. Before the judge, the woman recalled more details of her meetings with the young man: "Luis was always in a hurry. At that time, I he had pneumonia and took medication after meals. He always came at that time saying that he had to leave and asking me to sign an unimportant document".
Luisito, who became a millionaire in his twenties overnight, defended himself in court: "One day they told me that they had no children and that they would like their assets to remain with someone of their own caliber, of their same social class. Llucmajor is a small town and there were four families that stood out: theirs, my mother's and some others".
"They loved me"
– "Why did they choose you?" asked the prosecutor during the trial. And Rodríguez-Toubes, a well-off kid who dropped out of school at 18 and had never worked, replied:
– I do not know. That you should ask them. Notaries also wondered. They are somewhat particular people, they have lived their whole life of heritage, they were not people who worked. I treated them, they saw me in the same condition and they cared for me."
"That I stay close and take care of them"
Speaking to Interviú magazine, Luisito added: "They were alone, they loved me like a son and they thought donations were the way for me to commit with them, the way for me to stay close and take care of them.
In his trial, no trace of the Rolex or the Dior glasses that accompanied him for months in so many interviews offered on television and even in Vanity Fair magazine, for which he modeled when he was already being investigated and had been arrested several times for misappropriation and fraud. Another aristocrat had denounced the young man and his mother for taking an 18th century chest of drawers valued at 60,000 euros and other antiques.
"On a normal day I get up around 11.30 and have breakfast. Then I call by phone to find out how things are going in my bank accounts and I go shopping," he boasted then in one of his interventions, in which he detailed what his life was like between Madrid, Barcelona and London.
Little Nicholas'
In his interviews, Luisito complained that he was compared to 'little Nicolás', the young man from Madrid sentenced, among other things, for posing as an emissary of the King: "He is a university student who comes from a humble family and I am not, I don't study and my family has always been very well positioned".
The Court of Palma sentenced the young man to seven years in prison for fraud in December 2015. According to the sentence, Luisito, whom Ferrando and Bennaser had known since they were children, took advantage of the fact that the couple blindly trusted him to strip them of their assets, knowing that "they were peculiar people, with little cultural training, who when they trust someone, they do so with full trust".
The court ordered all donations to be annulled and the farms returned to their rightful owners. It also sentenced Luisito and his mother to pay a joint compensation of 389,154 euros which, as OPEN CASE has learned, have already been paid in full.
In search and capture
In October 2016 the Supreme Court upheld the sentence and ordered his immediate imprisonment. Then, Luisito, in a last script twist of the movie he starred in for years, disappeared. At least for a few days, justice did not find him at any of his homes and ordered his search and capture.
In November 2016, the young man left his ostentatious life in luxury hotels and voluntarily presented himself to serve his sentence. Of course, for this, he chose the Mas d'Enric prison in Tarragona, one of the most modern penitentiary centers in Europe, equipped with an Olympic swimming pool. Five years later, as OPEN CASE has been able to confirm from prison sources, Luisito has already has been released from prison and is on parole.

www.informacion.es
Eddie is an Australian news reporter with over 9 years in the industry and has published on Forbes and tech crunch.