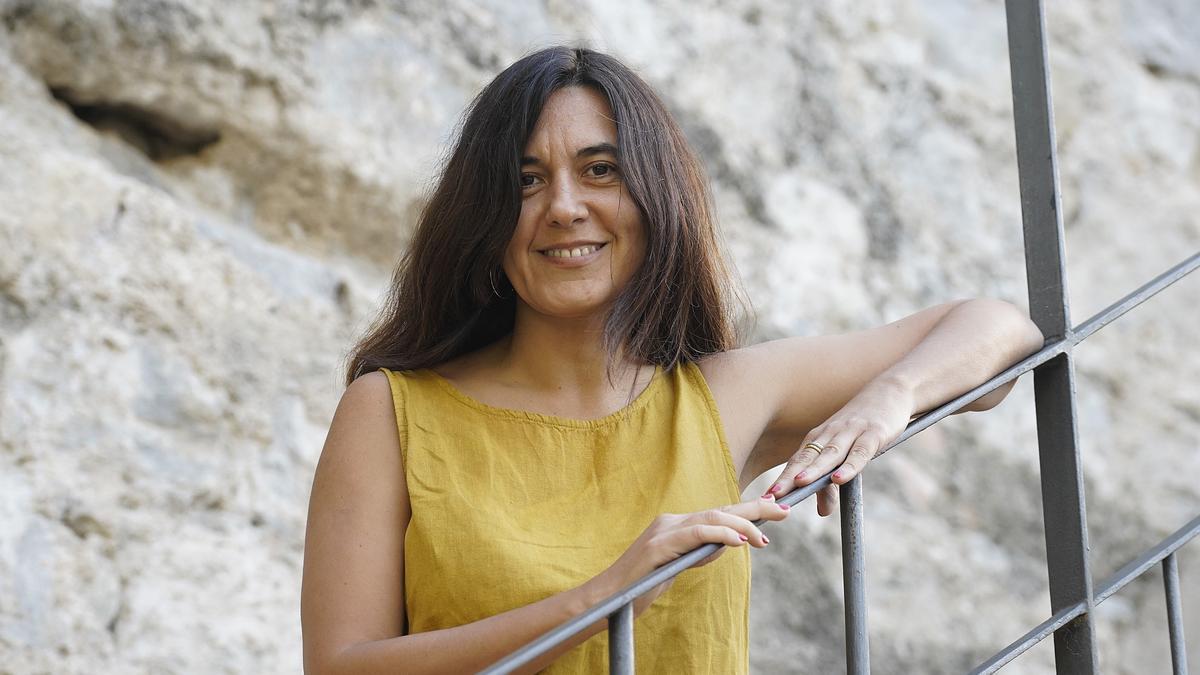 After an eternal standing ovation at the San Sebastian Festival last weekend, on Friday 'Maixabel' hits theaters throughout Spain, a film by Icíar Bollaín with Isa Campo from Girona as co-writer. It is based on the story of the wife of Juan María Jaúregui, a socialist politician assassinated by ETA in 2000, who 11 years later received an unusual request: one of the murderers wanted to meet her. Blanca Portillo and Luis Tosar star in it. On this occasion, Campo parks his usual collaboration with his partner, the director Isaki Lacuesta, with whom he co-directed 'The next skin' and with whom he has co-written films such as 'Between two waters' or 'Double steps'.
-He rose to fame with the film The Next Skin, co-directed with Isaki Lacuesta. Does working with your partner imply self-censorship?
-It's intense [risas]. In fact, in the last films we have incorporated a third scriptwriter who acts as a mediator.
-Now he has teamed up with Icíar Bollaín to shape 'Maixabel'. But before they didn't know each other. Was it a blind bet?
-It was a proposal from the producers, who wanted to join us. We met for five minutes to see if we liked each other and then we already traveled to meet Maixabel Lasa [la protagonista]. And there we decided that yes, that we would go forward together.
-Is it the first time that restorative encounters between former ETA members and victims have been brought to the big screen?
-In fiction, I would say yes.
-The dissolution of the band became effective in 2018. Why hasn't Spanish cinema got down to work before?
-There is always a time to talk about things. But there is a moment when things open up and you can already speak with a certain distance, without stirring up emotions that are too visceral. And I think now is the time to reflect because enough time has passed.
-Did Maixabel Lasa accept the project immediately?
-Yes, in the first meeting we already saw that there was harmony. She is a woman in favor of a cause that she defends and believed that with fiction, which allows a whole empathic journey with the character, she would reach many people. An immediate yes.
– Was it a way to make amends?
-I had already made up, but it was a way of showing it to more people than it had arrived.
-Has forging in the protagonist's wounds affected you on an emotional level?
-Yes. Every trip back from the Basque Country, Icíar and I did it totally upset because you were getting to know absolutely shocking abysses of the human being, and you had the responsibility not to re-victimize, that it was really from the healing. We have been very careful not to hurt anyone.
-Did the two former terrorists actively participate in the filming process?
-Yes. They have read the script, we have been commenting if any scene hurt or how it could be focused and they have come to the filming. One of them has seen the movie and liked it a lot, the other will go to see it alone.
-If they had not dissociated themselves from ETA, would they have considered this film?
-Neither Icíar nor I would have made a film with someone who had not dissociated himself from ETA. They have been from ETA, heroes for a part of society, and have made a whole journey accepting the pain of the victim and working for coexistence. His moral goal is that this contributes and that it never happens again. In this sense, we have found ourselves very comfortable. In another scenario, we would surely have had too many moral conflicts.
-What have they learned from Maixabel?
-They have it as an absolute vital reference.
-The critics have applauded the script. What is the secret?
-I was surprised because the scriptwriters are very invisible. Our premise was not to make a pamphlet, it was to portray the entire range of grays and not underline more emotionally to lead the viewer to feel a specific emotion.
-Who will the movie bother?
-I think nobody. It is a commitment to openness and empathy.

www.informacion.es
Eddie is an Australian news reporter with over 9 years in the industry and has published on Forbes and tech crunch.