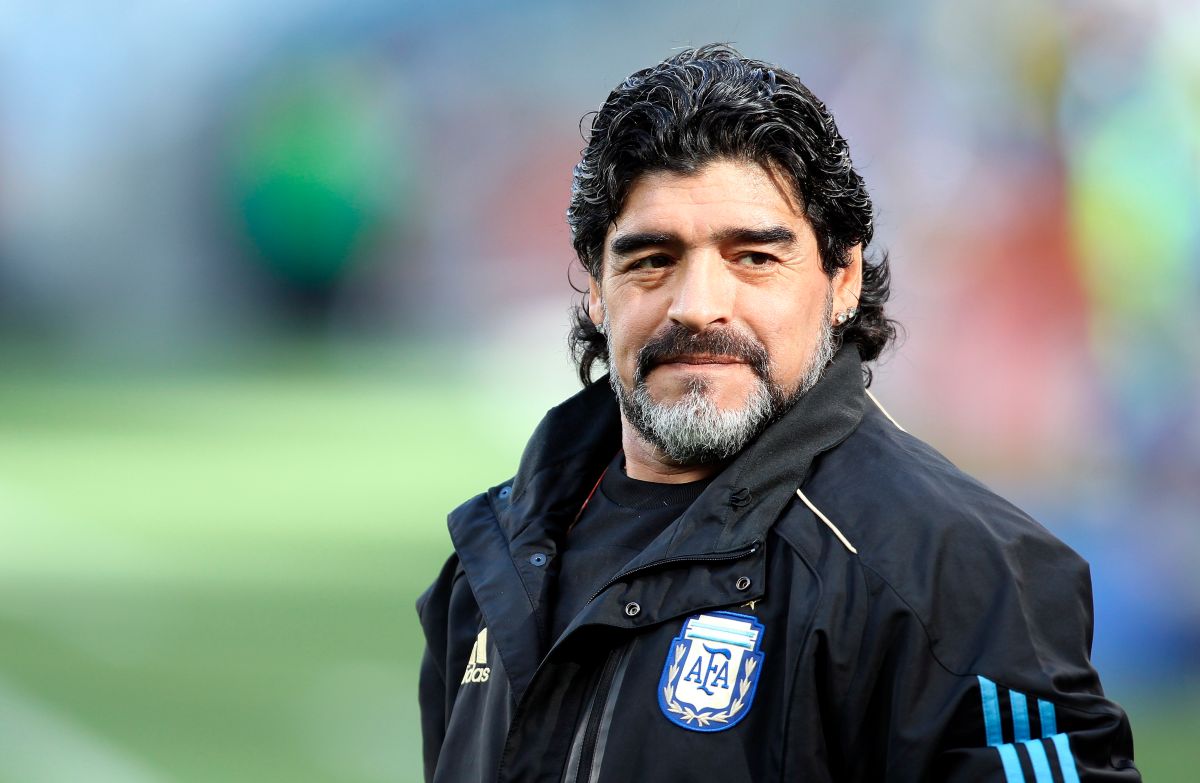 Maradona had a lot of health problems.
Photo: OLIVER WEIKEN / EFE
He Toxicological report carried out as part of the investigation into the death of Diego Maradona reveals that there was no alcohol or illegal drugs in the body of the soccer star, but there was the presence of various medications to treat his physical and mental health, legal sources reported Tuesday.
The Attorney General of San Isidro, in charge of the case that seeks to determine if there was any type of malpractice around the health of the Argentine idol, who died on November 25 from a cardiorespiratory arrest, released a statement after receiving the toxicological and histopathological studies of the corpse.
Specifically, the blood sample analyzed and registered in the legal chemical report indicates that in the body of "el 10" there was the presence of levetiracetam, an anti-seizure medication, and desmethylvenlafaxine, an antidepressant.
Likewise, in urine it was also detected venlafaxine (antidepressant), quetiapine (antipsychotic), naltrexoma (used to treat drug or alcohol dependence) and metoclopramide (used to treat nausea)
Another analysis also found the presence of ranitidine, used to treat stomach problems.
Regarding the histopathological picture, the report indicates that Maradona suffered from liver cirrhosis, acute tubular necrosis associated with chronic kidney disease, myocardial fibrosis, subendocardial fibrosis and areas suggestive of acute ischemia, as well as non-occlusive calcified coronary atheromatosis and lung with asphyctic characteristics associated with exacerbated chronic lung disease.
Also the presence of siderophages that "could be compatible with heart failure picture".
There is also talk of focal glomerulosclerosis, atherosclerosis, ischemic heart disease and arterial hyperplasia in sinoatrial node.
Maradona died at the age of 60 at the address of the province of Buenos Aires in which he was recovering from an operation for a brain hematoma carried out in early November, among other ailments, and after his death an investigation was started to determine if there was any negligence in his treatment.
After dying, Justice initiated an investigation that so far has neither formal defendants nor detainees, Although various searches and seizures have been made of the properties of the neurosurgeon Leopoldo Luque, who treated Maradona and had participated in his intervention for a brain hematoma at the beginning of November, and of his psychiatrist, Agustina Cosachov.
The apartment where Maximiliano Trimarchi lives, who worked as the former soccer player's driver, was also raided and his mobile phone was seized.
It may interest you:
"He was a king in a palace": Maradona's assistant reveals details of the star's life in Dubai
The fight for the $ 50 million that Maradona had begins

eldiariony.com
Digsmak is a news publisher with over 12 years of reporting experiance; and have published in many industry leading publications and news sites.