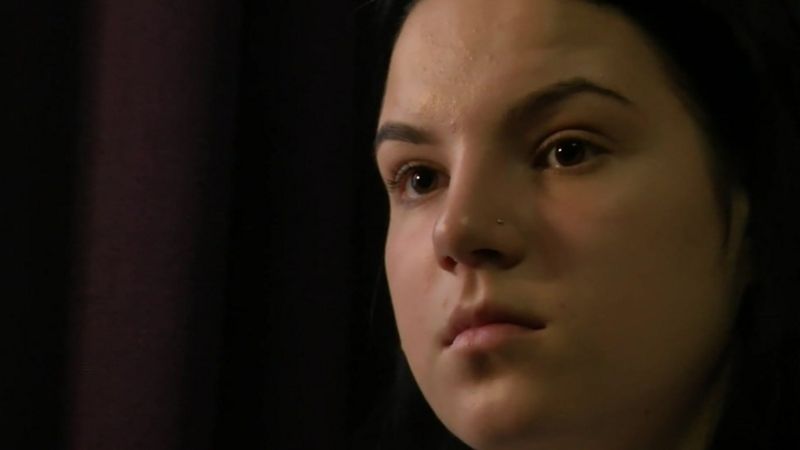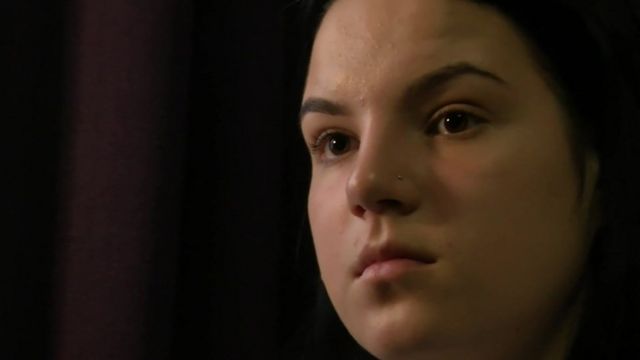 "He took me to a forest, to an isolated place. And he yelled at me: 'Put your hands on the tree!'"
"I cried, screamed and begged him not to hurt me."
"He told me not to look and started cutting off my hands."
This is the story of 26-year-old Russian Margarita Gracheva, a victim of her husband's violence.
The European Court of Human Rights has just agreed, ruling that the Russian government must pay him compensation of US $ 400,000 for the laxity of the country's domestic violence laws.
In December 2017, after dropping the children off at daycare, the now ex husband of Margarita, Dmitry Grachev, took her to a forest on the outskirts of Moscow.
There he made tourniquets on his arms and he cut off both of his hands with an ax.
After that, he brought her bleeding to the hospital and gave the doctors a box with his wife's right hand. Then he turned himself in to the police.
Margarita's case highlighted how lax Russian laws on domestic violence are, after in 2017 various crimes were eliminated from the penal code under the government of Vladimir Putin.
Her ex-husband was found guilty and sentenced to 14 years in prison.
Threats
A month before Margarita was attacked with the ax, her husband had threatened her with a knife.
"He took a knife and put it to my throat. And he kept repeating: 'Admit it! Are you cheating on me or not?" Margarita told the BBC in 2018.
"When I went to the police I was sure they would come the next day and do something. But they didn't."
"The policeman told me: 'You and he will make up. This is not important.' In early December, the case was closed. Three days later, he took me to the forest and cut off my hands. ", he counted.
Laws
In February 2017, the CThe Russian Congress removed some of the laws from the penal code that they punished domestic abuse.
The first assaults in which the victim is not hospitalized are no longer treated as criminal offenses and the penalties were reduced.
This decision prompted several protests by activists in the streets of Russia.
A report by the organization Human Rights Watch (HRW) warned that the change in laws deprives women of key protection.
The Russian government dismissed the HRW report saying that dozens of interviews do not represent the reality of the country.
In Margarita's case, as in that of many other women in Russia, the physical abuse began when her husband began to beat her.
At first "I thought something strange was happening. I know rated only as an administrative case and not a crime. You hit someone and you only get a fine. "
"In my case, he was fined 10,000 rubles (US $ 150)," he described.
Judgment
Margarita's ex-husband was charged with kidnap, threaten to kill and seriously injure his wife.
In the judicial process, he confessed to having cut off Margarita's hands.
The man was sentenced to 14 years in prison. Her two children were also denied access.
"My children don't know what happened. They think I had an accident. It's difficult for them. I don't know how I'll explain it to them," said Margarita.
"For me, the best thing would have been that they gave him life imprisonment. That would keep me safe. If he eventually lives nearby, that won't be safe for me or the kids. "
Recovery
"My left hand was lost in the forest. They found it later. It was shattered with bones broken into eight parts. I had skin and veins transplanted," said Margarita.
Doctors sewed up his left hand in an operation that lasted about 10 hours.
People from all over the world sent her donations that amounted to $ 65,000 so that the woman could have a bionic right hand.
Now you can receive notifications from BBC News Mundo. Download the new version of our app and activate them so you don't miss out on our best content.

www.bbc.com
Eddie is an Australian news reporter with over 9 years in the industry and has published on Forbes and tech crunch.