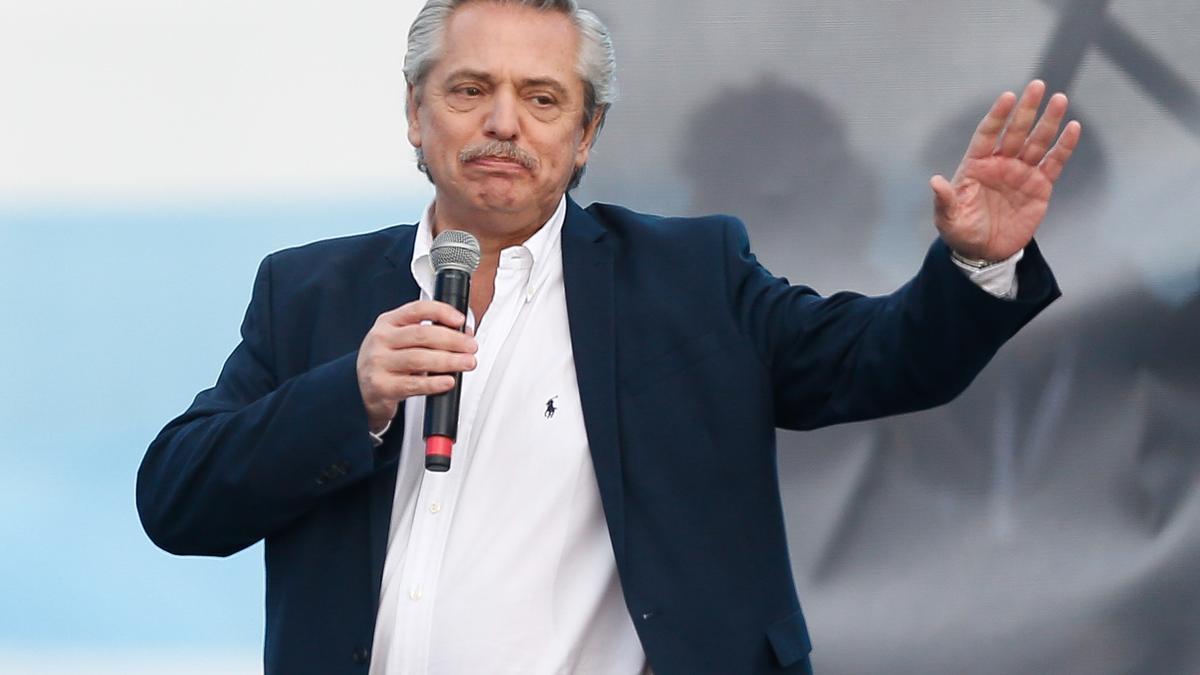 Until now, the Argentine official deputy Martín Soria will be the new Minister of Justice and Human Rights Alberto Fernández's government, official sources confirmed to EFE on Monday. The designation comes a week after Fernández released the resignation of the previous minister, Marcela Losardo, who went on to hold the position of Argentine ambassador to UNESCO. "I have been following what Martín is doing for several months. He understands well what is happening in the Justice today and has a look that is absolutely similar to mine. And I have clearly stated to him that all I want is for him to the rule of law works as it should, "said the president in an interview with Channel Nine.
Election delay
The delay in the process of finding a new person in charge of the Ministry of Justice and Human Rights caused in recent days a debate in Argentina on the reason for the uncertainty when choosing a new holder for the portfolio.
Soria, who is 45 years old, is a deputy from the Patagonian province of Río Negro (south) for the coalition that holds power, the Frente de Todos – a position he will have to resign to take over as minister – and in the past he was mayor of the Rio Negro town of General Roca.
Fernández, whose vice president is the former president Cristina Fernández (2007-2015) -who has several cases opened for alleged corruption during her mandate and declares herself a victim of 'lawfare' (judicial persecution) -, had already mentioned the name of Martín Soria along with the from someone else in an interview last week as potential candidates for the job.
Tensions between the Government and the Justice
At present, there are tensions in Argentina between the Executive and the Judiciary, due to the governmental intention of reform Justice through a bill. "Many times, when one talks about these things, people feel that what they are talking about is corruption processes, and they are not only talking about that," said Fernández, referring to other problems that he called to reverse as processes by damages in civil justice, labor lawsuits or bankruptcies that take years.
In 2020, Soria was one of the promoters of the complaint against former Argentine president Mauricio Macri (2015-2019) for alleged pressure on judges.
In the television interview, Fernández said that Soria did a job that "helped unravel how the links between power and justice worked," a job, he continued, that verifies "that gray area where Justice is linked not only with power. political but with economic corporations and the need to reverse that. "
Losardo's resignation
Regarding Losardo, the president acknowledged that she communicated the decision not to continue in office: "I had no urgency for her to leave, in fact it continued all week, and this week I took the time to think of names" to replace her . "Marcela has put incalculable effort in her task, she interpreted very well what I wanted to do. I wanted Justice to somehow review itself and begin to turn around the things they had done wrong. justice did not do, "he lamented. That is why Fernández considered that Losardo, who is not a politician, "felt a certain dismay that it was very difficult to do it that way" and told him that he preferred to leave office.

www.informacion.es
Eddie is an Australian news reporter with over 9 years in the industry and has published on Forbes and tech crunch.