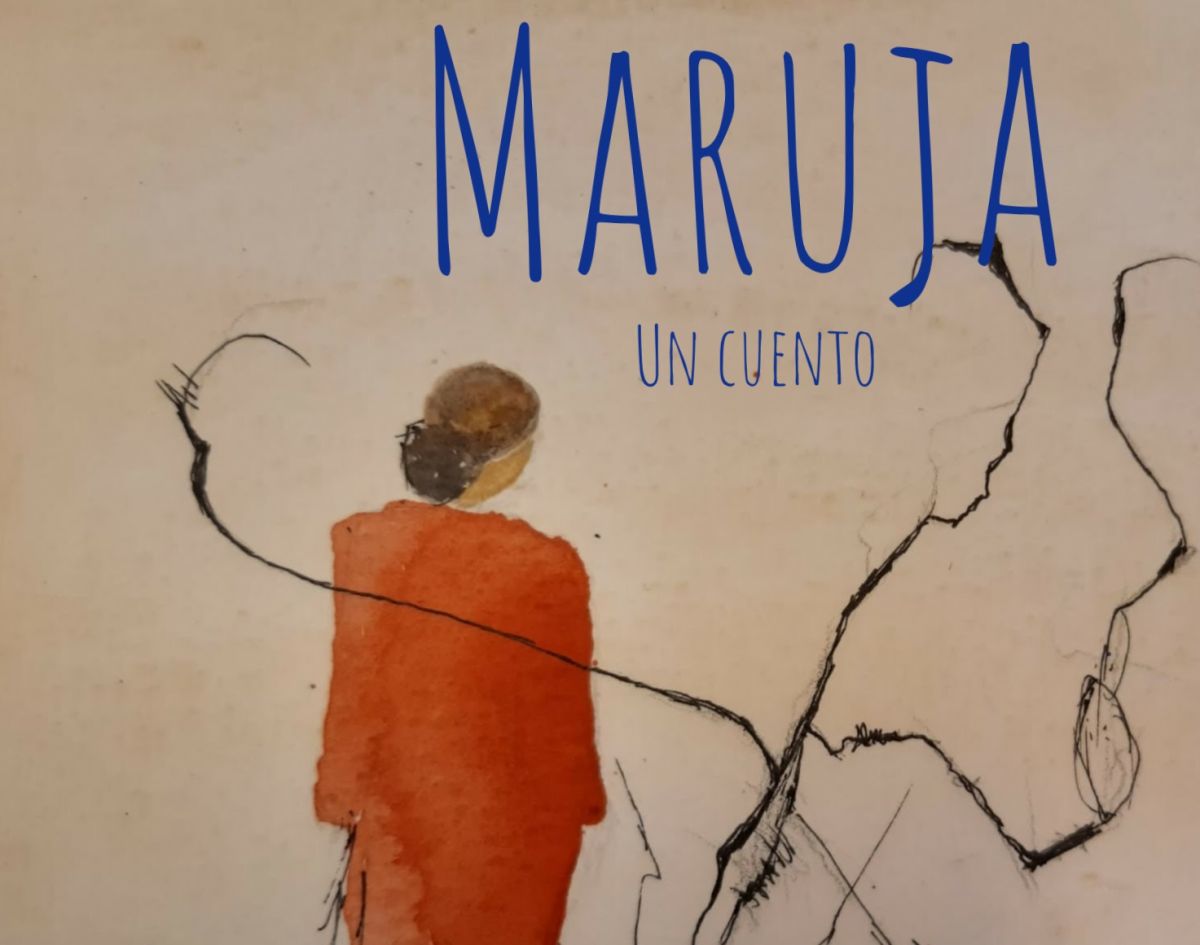 Although the story of "Maruja" was written by María Luz Rodríguez, Ana Nieto made it her own by narrating it for a podcast in which they created a nostalgic journey through time, migration and diversity.
There are projects that take time to marinate. This was the case with the story of "Maruja", since it took Maria Luz years to write it, then another long period to remember that she had that story in her files, but that Ana believed it was perfect for innovating.
"Maruja begins with a story that I was told at a party by a person I did not know," recalls María Luz. "I just forgot about her. Years later, when I returned to Spain … during one winter I would go to a group in a cafeteria once a week to write … I don't know why that story came to me. I had it, I believed, that I had forgotten ".
The story is far from what a stranger told María Luz, that's why she turned it into a story, about a woman who migrates, who leaves Spain in the middle of the Franco dictatorship, leaving behind a love, with a photo and a piece of cheese; of a woman who, in the author's words, "always does what she has to do putting others first", who lived in Uruguay and then moved to Brooklyn, New York, for later … No, no 'spoilers' here.
Ana shares that while developing other podcasts with Audire, the production company she founded with her friend, they wanted to experiment with different formats.
"One of those experiments that we wanted to do was to enter those fictional grounds. When María Luz sent me the story, I really liked it, and I thought it was perfect to do in audio, "says Ana.
This story is that of many people: those who love, those who leave their land and want to return, those who feel nostalgic all the time, those who long for and those who put their own first.
"It's funny how people interpret the story, some as a love story, others as a very sad story … I have realized that they are reflected when they talk about the story … there are people who fill in things that I do not tell."

María Luz Rodríguez, author
Ana believes that there are those gaps that anyone can fill. She did it herself when she thought of the tone she would give when narrating it.
"It's easy to get into history, I think it's easy to get in and fill in those holes, those places that are not narrated," he explains. "Especially because I am also in a country that is not mine. Yes there is a tone of melancholy that, immediately, is installed in the voice ".
Ana remembers that they faced a crossroads about what to prioritize, how to create that universe, the setting, the descriptions.
"We started to think if we had to give more clues in the form of sound, descriptions even, give more idea of ​​the stage," he explained.
The result is a unique universe. Its origin is the story, but it is not the story only. Gloria Cilleruelo contributed to that universe, who shaped the silhouette of Maruja, from behind, looking at the uncertain horizon.
The presence at FILNYC
In addition to contributing to the movement of new narratives through audio, María Luz and Ana managed to have the story included in the first virtual library of the New York International Book Fair or FILNYC, which was launched in its third edition.
"It made me very excited, because deep down it means that it comes from the world of books, that it comes from books, that it has enough quality for the only audiobook, let's call it that, to be included", shares María Luz.
The "FILNYC virtual library" It houses more than 90 titles from 32 independent publishers in Latin America, Spain and the United States, which allows you to acquire the volumes and learn more about their authors.
This year, the fair also publishes its "Anthology Vol. 2", after convening the literary and academic community that writes in Spanish in any country to participate through the genres of short story, short story, short story, chronicle, testimony and poetry . 115 proposals were received and 44 were selected.
In detail:
That: "Maruja" (podcast)
Where: The "FILNYC virtual fair" / filnyc.org
Cost: Free

eldiariony.com
Eddie is an Australian news reporter with over 9 years in the industry and has published on Forbes and tech crunch.