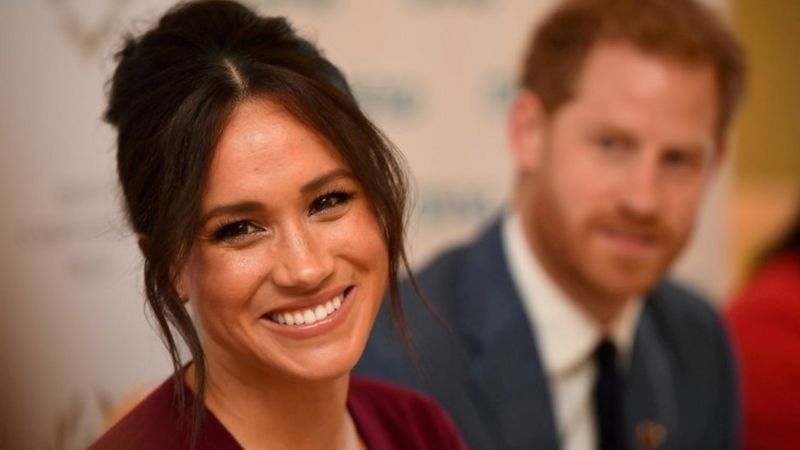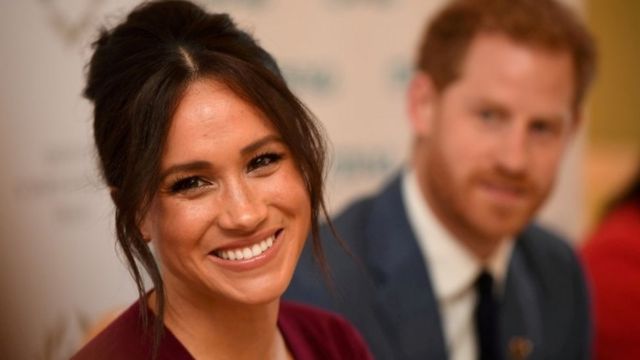 Meghan Markle, the Duchess of Sussex, won the last stage of her legal battle against the Sunday tabloid on Thursday Mail on Sunday and her publishing group, Associated Newspaper Limited (ANL), for having published part of a letter that she had sent to her father.
The Court of Appeal of the Royal Courts of London rejected the appeal filed by ANL in relation to the publication of five articles that include paragraphs of said "personal and private" letter that Meghan wrote to Thomas Markle in August 2018, a few months after for her to marry Prince Harry, grandson of Elizabeth II.
Previously, a judge had already ruled in favor of Meghan by the excerpts of the letter that appeared in the newspaper.
Ratification is a victory, not just for me, but for anyone who has ever been afraid to stand up for what is just"the Duchess of Sussex said in a statement issued after the ruling.
"In the almost three years that have passed since this began, I have been patient in the face of deception, intimidation and calculated attacks," he continued, adding that the courts "have held the accused to account."
"My hope is that we all start to do the same. Because, as far as it may seem from your personal life, it is not. Tomorrow it could happen to you," he added.
"These harmful practices don't just happen from time to time; they are a daily problem that divides us and we all deserve better."
The Court of Appeal accepted Meghan's argument that the letter to her father was "deeply personal." The judges were informed that 585 of the 1,250 words in the letter had been republished in the five articles in question.
In their decision, the three judges said that the content of the letter was "personal, private and not of legitimate public interest".
Judgment and appeal
In February, the Superior Court sentenced the Mail on Sunday to report his legal defeat on the front page and his publisher had to pay 450,000 pounds sterling (about US $ 599,467) to the Duchess of Sussex.
On Thursday, the judges of the Court of Appeal said it was difficult to see what evidence in a trial would have altered the situation, adding that the High Court "had already rightly decided that, while it could have been proportionate to publish a very small part of the letter for that purpose, it was not necessary to publish half of the content of the letter ".
In a three-day hearing in November, attorneys for ANL argued that Meghan's claims against the company for violation of privacy and copyright should be heard in a full trial.
In the course of the process, it was revealed that Meghan had authorized her former communications secretary, Jason Knauf, to cooperate with the authors of a book about herself and Prince Harry, something that she had previously denied.
They also presented a statement from Knauf as a witness, who indicated that the duchess had written the letter knowing that it might have been leaked.
Knauf said that Meghan sent him an initial draft of the letter and had written: "Obviously, all I wrote is with the understanding that it could leak, so I have been meticulous in my choice of words, but please let me know if anything it seems like a risk to you. "
But in the written evidence, Meghan denied that she thought her father was likely to leak the letter, saying: "I just recognized that this was a possibility."
Analysis by Sean Coughlan, correspondent from the BBC on the royal family
Meghan's is a significant victory to protect her privacy. You have drawn a line. Even if your life is in the public interest, the court has shown that that does not make it public property.
It was a high-stakes strategy that could have brought her before the judge and faced with uncomfortable questions, but the Court of Appeals ruling has allowed her to win without going through it.
Although that did not prevent some strong headlines, like when he had to apologize in court for forgetting tos gave information to the authors who wrote an unauthorized book about her and Prince Harry.
It could have been an "unfortunate lapse from memory, "the Court of Appeal ruling indicated, but has nothing to do with the fundamental questions of whether such a private letter to his father should have been published.
Markle creates divisions in public opinion, with supporters who see prejudice before her and outspoken critics who speak of bias, and this court case is unlikely to change that.
But he waged a legal battle (and came out of it successfully) that previous generations of royals probably would have avoided.
Remember that you can receive notifications from BBC News Mundo. Download the latest version of our app and activate them so you don't miss out on our best content.

www.bbc.com
Eddie is an Australian news reporter with over 9 years in the industry and has published on Forbes and tech crunch.