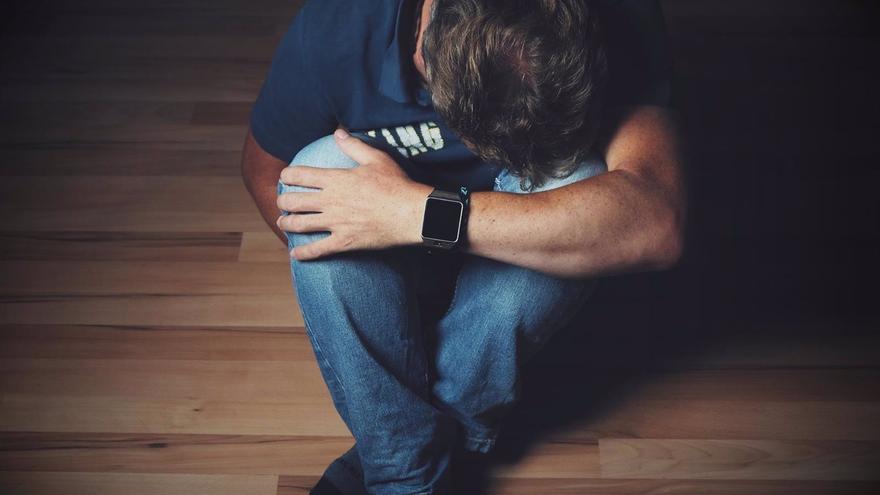 The GEICAM Breast Cancer Research Group and the INVI Male Breast Cancer Association have promoted a campaign, which they will present on the occasion of Father's Day, in which They demand visibility and that the tumor be investigated in men as well.
"We advocate for research to better understand the differences between tumor biology in women and men, as well as the efficacy of the treatments we currently receive, and to determine new lines of personalized treatment for this type of cancer ", affirms the president of INVI, Màrius Soler.
Thus, they defend that making this tumor more visible also affects the diagnosis. "As there is no social awareness about the existence of breast cancer in men, they do not know how to relate the symptoms to the possibility that it is 'something' malignant or to which specialist doctor to go. The current ignorance about this tumor leads to disorientation initial and, therefore, a delay in the diagnosis ", explains Màrius Soler.
Likewise, sensitizing the population about this type of cancer will also help to better cope with it from a psychological point of view. "By having little impact, not being known and being related to the woman, it has an emotional impact and produces confusion, which leads to silence and stigma", he adds in this regard.
In this sense, GEICAM is working on the first Male Breast Cancer Registry, which will retrospectively analyze a thousand cases diagnosed in Spain between 2000 and 2019. "With the implementation of this project we are going to carry out a genetic and molecular characterization of the tumors that allows us to classify them and evaluate their prognostic capacity against the classic clinical-pathological characteristics and the tumor subtypes identified in women, which can be very useful for the diagnosis, treatment and follow-up of patients ", advanced Dr. Noelia Martínez Jáñez , one of the medical coordinators of this study, a medical oncologist at the Ramón y Cajal University Hospital, in Madrid, and a member of the Board of Directors of GEICAM.
In the same vein, Dr. Ander Urruticoechea, also the medical coordinator of the registry, a medical oncologist, a researcher at the Gipuzkoa Cancer Management Unit and a member of the Board of Directors of GEICAM, states that, as knowledge about male breast cancer, the need to address both its treatment and the generation of scientific evidence in a different way is more evident.
"Nevertheless, male breast cancer research is a challenge given the low incidence of the disease, which makes it very difficult to recruit enough patients to carry out a study. In order to make it possible, cooperative network research is essential in this type of cancer ", he emphasizes.
Màrius Soler sees this fundamental registry to know the real incidence of breast cancer in men in Spain: "The segmentation of patients according to the stage in which they are diagnosed, survival data and the increase in the literature for both healthcare professionals and for society in general, they will facilitate a better management of these patients and the development of protocols, as well as a practical guide for social education around this cancer. In summary, more information about the past, present and future of this tumor, to be able to act consequently towards an improvement of these people ".
It affects one man in 10 women
Breast cancer affects one man in 10 women and represents about 1 percent of all diagnoses of this tumor, with an annual increase in incidence of 1.1 percent, according to recent epidemiological studies.
The low incidence of this type of cancer in men causes little interest when developing specific studies, which is why the same therapies are currently used as in women. A boost in research will allow the identification of more effective treatments, with fewer toxicities and more individualized, which will help increase survival and improve the quality of life of patients.
Studies indicate that men with mutations in the BRCA2 gene (between 10 and 15% of those affected) have an increased risk of developing breast cancer, therefore, it may be advisable to carry out a genetic test. Alterations in other genes – such as CHEK2, CYP17 and MLH1 – are also related to the development of this tumor in the male, as well as family history. The chances of suffering from it also increase with age. Based on available data, the median age at diagnosis is slightly higher than for women, around 60 years.
Another risk factor is certain conditions that alter the balance of estrogens / androgens in the body, such as liver diseases such as cirrhosis of the liver, obesity or Klinefelter syndrome, as well as treatment with certain medications such as those used in hormone therapy for prostate cancer.
The most common subtypes of breast cancer in men are, as in women, luminal, although in men its incidence is even higher. In fact, very few cases of HER2 positive (5%) and triple negative (1%) are diagnosed, a question that demonstrates the need to investigate this cancer to develop target treatments for this specific population.

www.informacion.es
Eddie is an Australian news reporter with over 9 years in the industry and has published on Forbes and tech crunch.