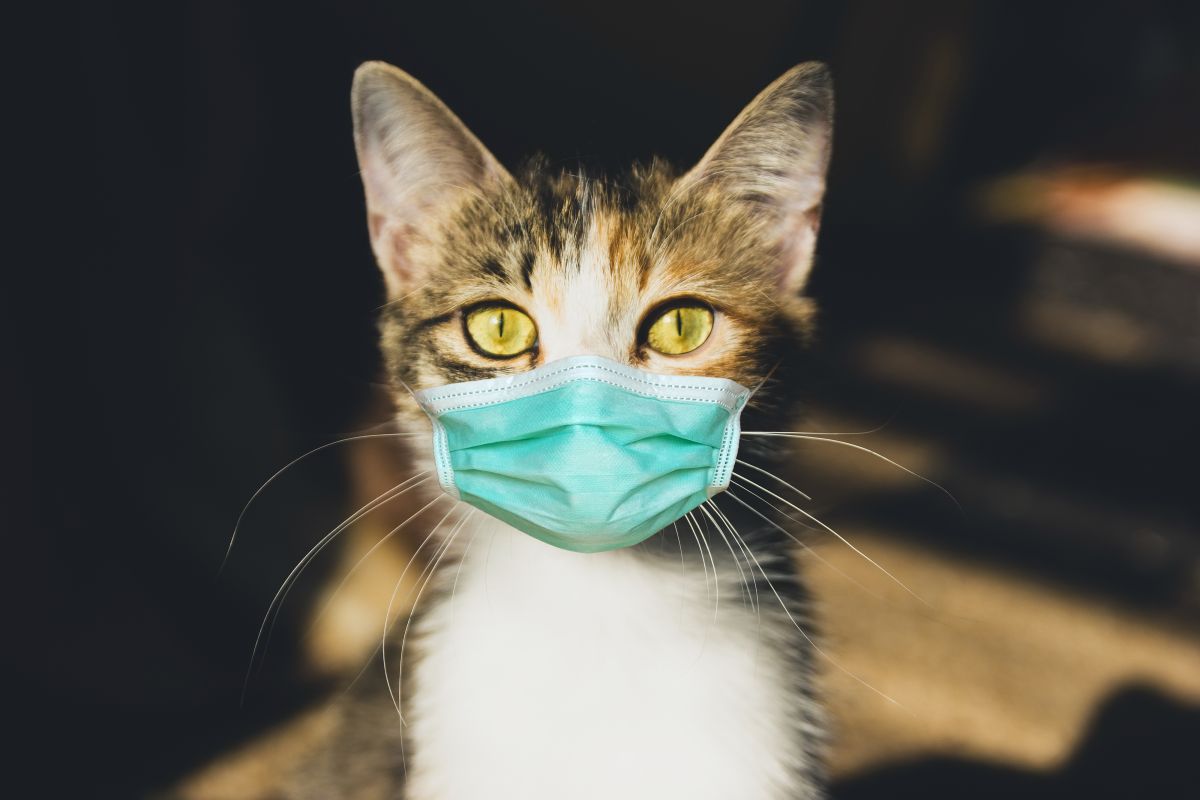 We have been living with the coronavirus pandemic and although it had long been warned that Animals could also be infected with Covid-19, the case of a pet that has tested positive for the virus has been detected for the first time in Michigan.
This was reported on Tuesday by the Michigan Department of Agriculture and Rural Development (MDARD) after detecting that a domestic shorthair cat living in a home in Ingham County caught Covid.
As explained by the MDARD, the cat would have been in contact with one of its owners who fell ill with coronavirus just a week before the animal fell ill. The owners found it strange that the feline was sneezing a lot, so they took him to the vet and he confirmed the diagnosis.
"Given the other reported cases of SARS-CoV-2 found in pets around the world, this detection is not unexpected. Cases in animals have generally involved direct contact with an owner or caretaker who was ill or tested positive for COVID-19 ″, explained Dr. Nora Wineland, state veterinarian.
As of October 18, 2021, 257 cases of Covid have been confirmed in animals across the United States, including 99 cats, since the start of the pandemic. There is no evidence to suggest that animals are playing a significant role in transmitting the virus to humans. and the possibility is very low.
"The coronavirus is transmitted mainly from person to person through respiratory droplets when coughing, sneezing and talking. Protecting pets begins by taking precautions to protect yourself, such as getting vaccinated, so everyone will be safe, "added Dr. Natasha Bagdasarian, MDHHS executive medical director.
Another measure to prevent your pet from being infected with Covid is that the owners or people who have tested positive avoid having contact with the animal (do not touch, kiss, or lie with them, or sleep in the bed of the patient or share food with them). If possible, it is better if someone else who is not in the house takes care of her; in case this cannot be done, it is best to always wear a mask and wash your hands before and after interacting with them.
Symptoms of pets with Covid can include: fever, sneezing, cough, runny nose, eye discharge, vomiting, and / or diarrhea. If you think your pet is sick with the virus, contact your vet right away.
It may interest you:
* Mouth covers on your pets, cruel practice that puts their health at risk
* Dog positive for a virus that causes COVID-19 in humans
* 8 recommendations for pet owners in time of coronavirus

eldiariony.com
Eddie is an Australian news reporter with over 9 years in the industry and has published on Forbes and tech crunch.