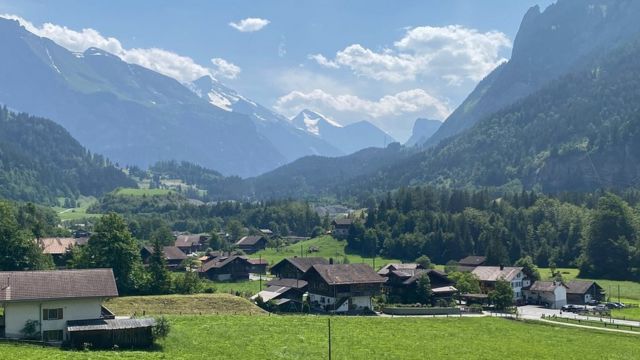 Mitholz, with a population of just 170, is – at first glance – an idyllic place nestled in the beautiful Swiss Kander Valley. But her tragic story has returned to haunt her.
The houses in this town, covered by geraniums, are the classic rural wooden chalets, many of them still, with space for people to live upstairs and stables below for farm animals.
It is a style that can be seen in all the Alps, where some houses are 200 or 300 years old. But not in Mitholz. Here all the houses have the same date of building: 1948.
Some show inscriptions: "I rebuild myself from horror" or "What was destroyed in a moment cannot return. Now we look ahead with hope".
The explosion
"I was 12 years old. My mother, my grandmother and I were asleep. huge explosion. We saw fire everywhere and Mom said, 'We have to get out!' "Recalls Ida Steiner, in the middle of the only street in Mitholz
"We ran in the middle of the night, there was a lot of snow. My mother was carrying my grandmother on her back."
The explosion occurred at a WWII Swiss Army ammunition depot, which was buried in a mountain on the heights of Mitholz.
It was supposed to be safe, but in December 1947 about 3,000 tons of explosives they flew through the air. It was, at that time, the largest non-nuclear explosion in the world.
The explosion was heard 160 kilometers away, in Zurich. The Mitholz houses were destroyed, the snow turned black. Nine people died, many more were injured.
The photos of the day after the tragedy show the house where the school used to be with its walls and windows smashed, explosives still on the desks.
Today, the mountain above Mitholz has a huge, pale scar that reminds us of how all that part was blown up with the force of the explosion.
The village is still there, the destroyed houses were lovingly rebuilt in the classic Alpine style in less than a year.
Calm that deceives
Everything apparently returned to normal.
Most of the families living in Mitholz have lived there for generations. But Sven Meier, who spent the first part of his life on the Zurich scene, moved here for peace and quiet.
"Life is different here, more relaxed, without stress. I sit in my garden and I can see the beautiful mountains, the small river: nature, not buildings, not streets," he says.
Sadly, this alpine idyll is about to change. Some 3,000 tons of explosives may have exploded in 1947, but 3,500 tons are still there.
"We have been told that to get them off the mountain, we all have to get out," says Sven.
The puzzling news came after a new geological survey by the Swiss Defense Ministry revealed that the remaining explosives still posed a risk after all these years.
Ministry officials traveled to Mitholz to deliver the bad news to the community.
Thousands of old bombs and shells will be removed, piece by piece. For their safety, the inhabitants will have to be evacuated, at least, for 10 years.
Mitholz will become a ghost place.
So what happens from now on? Nobody seems to be very sure. The houses are being appraised for a forced purchase. Meanwhile, local authorities are looking for a safe territory to build new houses.
But no one has offered them value for their homes yet, or a new place to live.
Claudia Schmid, one of the residents, tries to face the new reality with integrity, but losing the house that she describes as "her dream" is clearly difficult.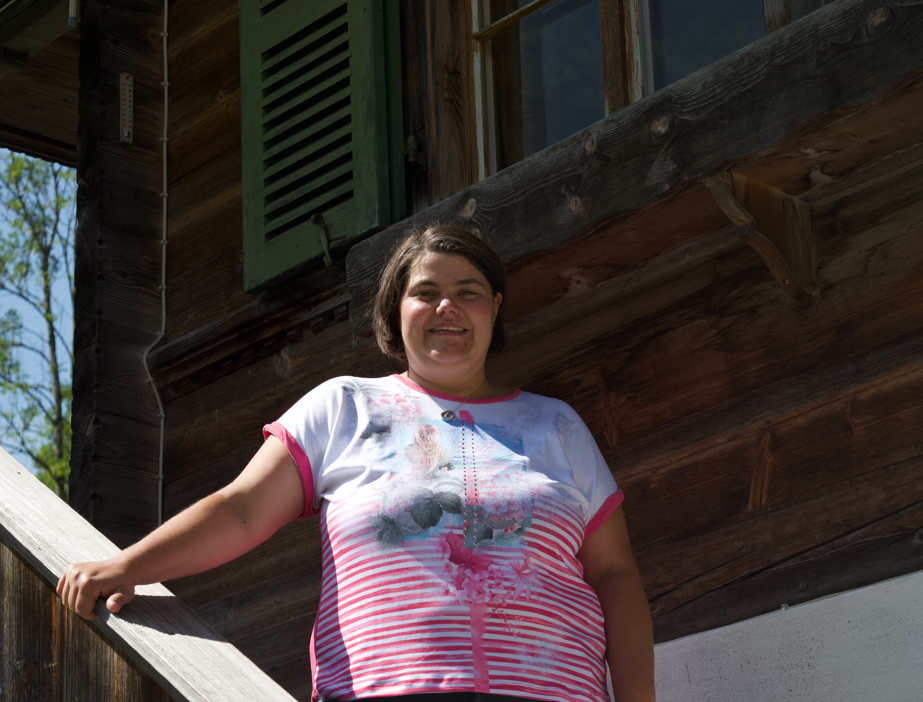 BBC
We were so happy to get this little house. We wanted to give our children a life in nature, the way we grew up.
"We have invested a lot, just before they told us that we have to go we had renovated the kitchen."
While Claudia tries to understand what happened to these explosives left behind by the army – "they did not have the technology to remove them safely before" – others are not so understanding.
"People got mad when they heard the news," says Sven. "We thought it was horrible, that it couldn't be true."
"They told us it was safe," remembers Ida. "We thought that all the explosives had been removed. Now we know that they have not. We are not paying enough attention."
This is not the first time that Switzerland has had to remove explosive hazards from public places.
During World War II, many tunnels, alpine passes and bridges were mined to try to counter a possible invasion.
This practice continued during the Cold War and, for decades, explosives remained in their places, apparently forgotten.
In 2001, 11 people died in the Gotthard tunnel when a fire started after two trucks collided. Later it was learned that large quantities of explosives stored there years before were still in a warehouse near the mouth of the tunnel.
It was rumored that the local firefighters, having heard of this deposit, were reluctant to enter the tunnel to put out the fire.
After they did, the army arrived with the bomb disarming teams.
Difficult decisions
Today, the defense minister is doing everything to assure the inhabitants of Mitholz that they will be able to decide some aspects of what will happen in the future, but that does not compensate much for the loss of homes.
Claudia Schmid, whose children are 4 and 6 years old, clings to the hope that, after 10 years, she may be able to return to her dream home. But he still doesn't know if the military will take care of the vacant properties for as long as the job takes.
Sven Meier, for his part, is willing to make the most of every day he has left at Mitholz.
"I still have a couple of years before I have to move, I'm calm, I try not to think about it all the time."
For Ida Steiner, at 87 years old, is more difficult. She has lived here her entire life.
"By 2025 we all have to go. I will have to go to a nursing home. I would rather, rather than leave, not be alive when I have to leave."
Remember that you can receive notifications from BBC Mundo. Download the new version of our app and activate them so you don't miss out on our best content.

www.bbc.com
Eddie is an Australian news reporter with over 9 years in the industry and has published on Forbes and tech crunch.