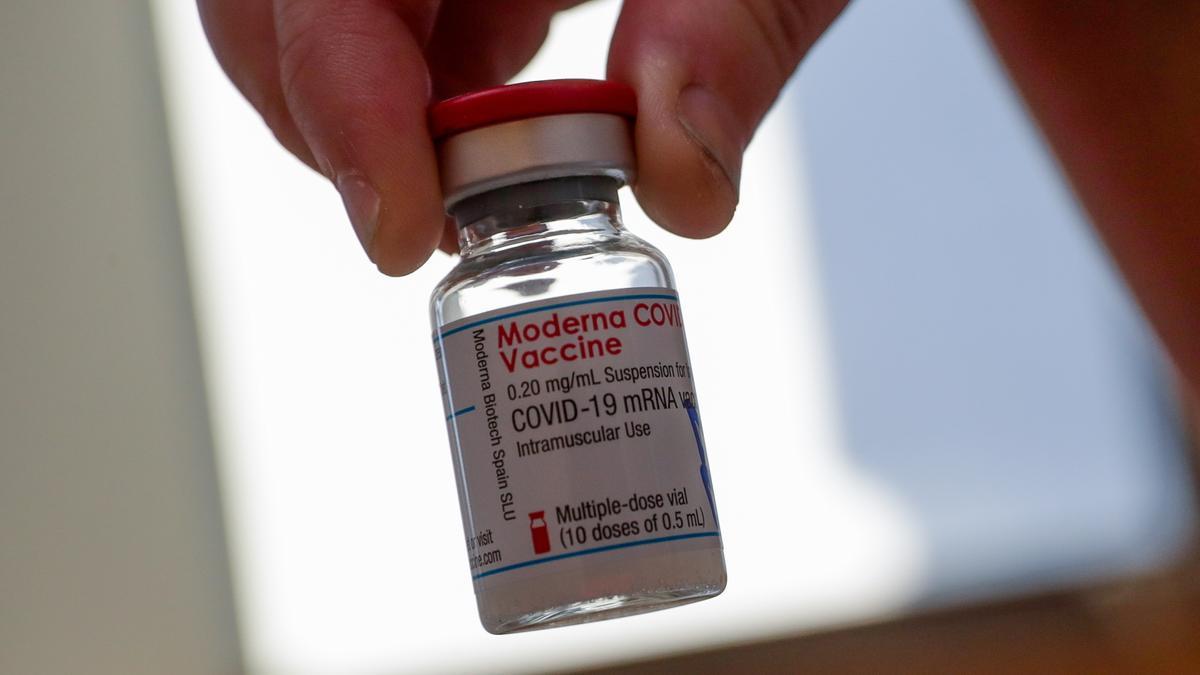 At the beginning of June, the American laboratory Moderna will present a request for authorization to the European Medicines Agency (EMA) so that your vaccine can be used for adolescents ages 12 to 17.
Its CEO, Frenchman Stéphane Bancel, announces it in an interview published this Sunday by 'Le Journal du Dimanche', in which he justifies the rapid opening of vaccination for that age group for protect yourself with herd immunity against the risk of a possible new wave epidemic.
In his opinion, "the ideal" would be to protect these adolescents "before the end of august. If it is not massively vaccinated, the risk of a fourth wave cannot be ruled out. "
Bancel affirms that a third booster dose to people who have already been vaccinated, starting "from the end of the summer" with the risk groups that were inoculated at the beginning of the year, and in particular with people who live in residences. He warns that "two or three months of delay would mean numerous hospitalizations and deaths."
In the end – he adds – "all adults, even young people" will have to receive a booster dose "to protect fragile unvaccinated people" in the name of the precautionary principle. Although he believes that Moderna's vaccine offers immunity for a period of one to three years, "the arrival of variants increases the level of the threat".
Bancel affirms that his company could produce 3 billion doses per year, which together with the 4 billion that Pfizer-BioNTech plans to manufacture, would give enough doses to vaccinate all the inhabitants of the Earth with one dose. It is one of the reasons he gives for oppose suspension of vaccine patents. He also insists that without the patents his laboratory would not have raised the 1.8 billion dollars with which he developed the messenger RNA technology.
Also, remember that now only Pfizer and Moderna have the capacity in the world to produce messenger RNA vaccines. If patents were suspended, other manufacturers would have to buy machines and hire specialized personnel, and with the time needed to do so there would be no progress in immunization this year.
For now, 90 million people worldwide have received both doses of Modern.
The CEO reiterates his criticism of the European Union for its "lack of anticipation" in the first months of the pandemic to work with laboratories on vaccines. He says that he put pressure on the European Commission – without success – to make progress on them and thus be able to launch production in the Old Continent quickly, as happened in the United States, whose Administration was mobilized since the spring of 2020, but not with Brussels. it was achieved until the contract was signed in November.

www.informacion.es
Eddie is an Australian news reporter with over 9 years in the industry and has published on Forbes and tech crunch.