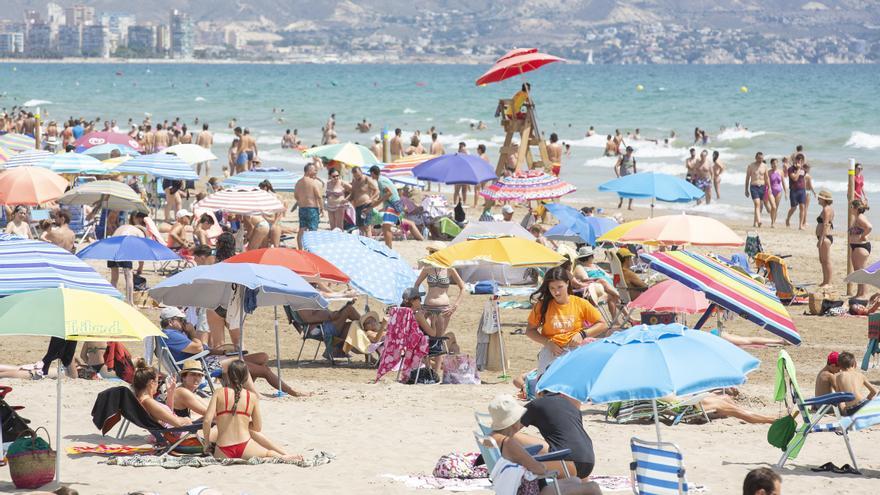 This year, Spaniards are betting, more than ever, on national tourism More than 40% of Spaniards will bet this summer on national tourism to a greater extent than in other years. For their part, 46.43% will do so to the same extent as in other years; while 13.23% will not travel through Spain.
When asking about the reasons that reinforce this interest in national tourism, the people who choose a national destination they do it because they can move more easily (89.06%), why support the local and national economy (87.87%), Because they want contribute by leaving what they spend on their holidays in Spain (82.54%), and because feel safer in Spain (74.55%), among others.
If we look at the socio-demographic profiles, the people of 30 to 39 years old, of upper or middle social class, working and with higher education, to a greater extent than the rest, they will bet this summer on the National tourism.
Women in a higher proportion than men, they opt for national tourism because they want to give up what they spend on their vacations in Spain or because if they had to change their plans it would be easier.
The three characteristics that the national holiday destination of Spaniards must have are that it be quiet and not overcrowded (66.80%), to be a safe destination (51.80%), So what have a beach (45.60%).
Other requirements that Spaniards value when traveling are that the destination has good connection (27.69%), leisure areas (24.79%), cultural offer (24.4%), or variety of accommodation (23.22%). In terms of location, the interest in destinations that are in the mountains (16.23%), O near the city of residence (11.76%). Another differential aspect that Spaniards pay attention to is that it is a destination in which to carry out sports activities (7.72%).
For women, in a higher percentage than men, that it is a safe destination or that it has a beach are the characteristics that they would like their national vacation destination to have, while it is quiet, not crowded and a safe destination, is what women would prefer. older people.
Seven out of 10 Spaniards consider that there is a lot to choose from in national tourism offers (70.68%). Specifically, 23.56% think that, although there are many offers to choose from nationwide, they should have more advertising. For their part, only 5.76% believe that there are not enough tourist offers at the national level, with people of lower social class being of this opinion to a greater extent than the rest.
#CuidamosLoNuestro, a campaign for the visibility and recognition of national tourism
In addition to this study, the campaign #CareLoNuestro It includes other initiatives such as the tribute to the safest populations, according to the information of the Security Barometer that the company carries out annually with the data of the alarm trips and intrusions attended in coordination with the Security Forces and Bodies by its Alarm Receiving Center .
With this objective, the benchmark company in security has revealed the safest populations, which will be rewarded with a tourism visibility and promotion campaign as part of the commitment to economic reactivation, in addition to being included in a tourist guide of more destinations. insurance. In this sense, the safest Autonomous Communities are Castilla y León, Asturias and La Rioja; and the safest provinces Huesca, Teruel and Ávila. The top 5 are completed by Salamanca and Cuenca, all of them with an intrusion rate of less than 0.85%.

www.informacion.es
Eddie is an Australian news reporter with over 9 years in the industry and has published on Forbes and tech crunch.