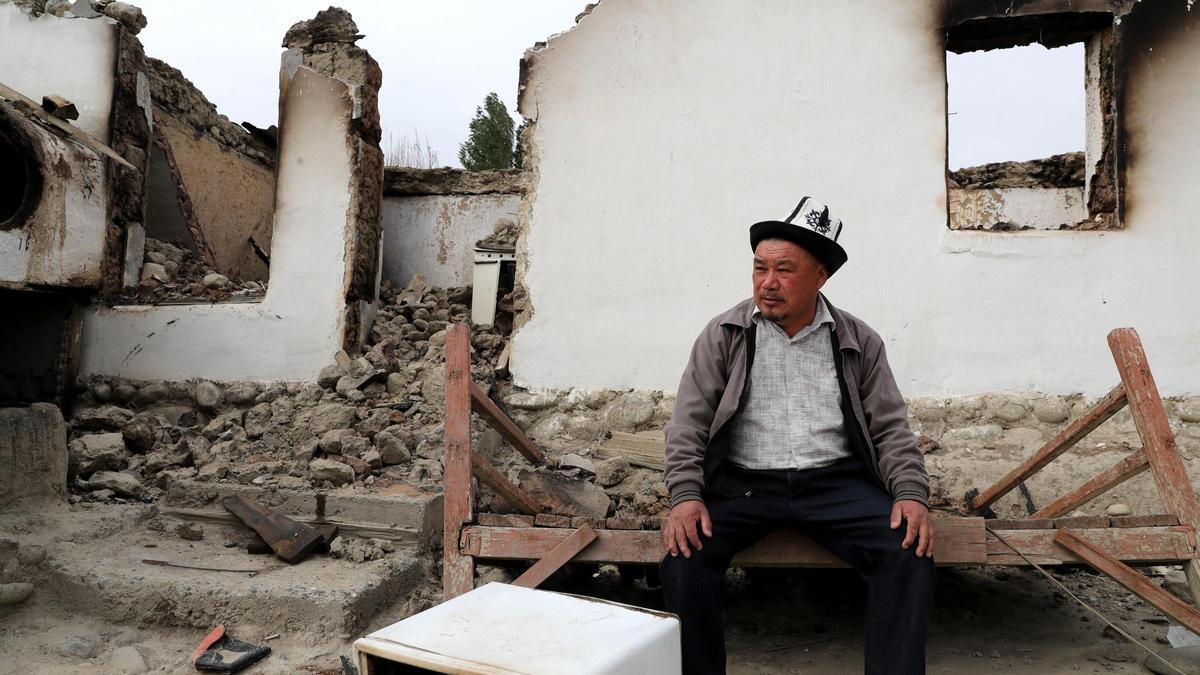 The last clashes on the Kyrgyz-Tajik border they have settled with more than 50 deceased people, according to the latest balance of the authorities of both countries. The Tajik authorities have calculated this Thursday at 19 the dead and 89 the wounded nationals, while from Kyrgyzstan it has been reported in previous days of 40 dead citizens and about 200 wounded.
In this context, the regional government of Sughd, a Tajik province bordering Kyrgyzstan, has advanced that three million somonis (about 250,000 euros) will be allocated in aid to the families of the victims, for which it is estimated that each family will receive about 10,000 euros. Meanwhile, the president of Kyrgyzstan, Sadir Japarov, visited the village of Maksat in the Leilek district, in the Batken region, on Thursday, which has suffered the armed conflict in the section of the state border between Kyrgyzstan and Tajikistan, reports the local medium 24.kg.
Japarov met with local residents at a school destroyed in the fighting and assured that construction and restoration work would begin in the village of Maksat. Likewise, he has indicated that work will begin to restore the destroyed social and commercial facilities and has indicated that a mobile clinic will provide medical assistance in the area. The president has also added that the Batken region will be granted a special status in the near future, while the families of the victims will be paid compensation of one million Kyrgyz som (more than 9,000 euros), and affected entrepreneurs will also receive assistance.
About half of the frontera between Kyrgyzstan and Tajikistan, 970 kilometers long, still not delimited after the disintegration of the Soviet Union, which gives rise to disputes over the use of land and water resources.
The latest escalation of violence in the area was unleashed on April 28 after an altercation between a group of Tajiks and another of Kyrgyz when the former tried to place several surveillance cameras on an electric pole in the area near the border. What began as a brawl subsequently unleashed a stone throw that led, the next day, to an exchange of fire between the parties. The two countries, however, finally agreed to a second ceasefire on April 30 to achieve the cessation of hostilities.
The heads of the government delegations of both countries have agreed on the delimitation and demarcation of the border in an attempt to settle the disputes. Thus, the parties have signed a joint declaration in the city of Batken after a round of talks. In the document, they have highlighted the importance of "early describing a border line" between the two countries. For this, the authorities have agreed to use documents and materials dating back to the demarcation of 1924, 1927 and 1989. The next meeting between the parties will take place in Tajikistan.

www.informacion.es
Eddie is an Australian news reporter with over 9 years in the industry and has published on Forbes and tech crunch.