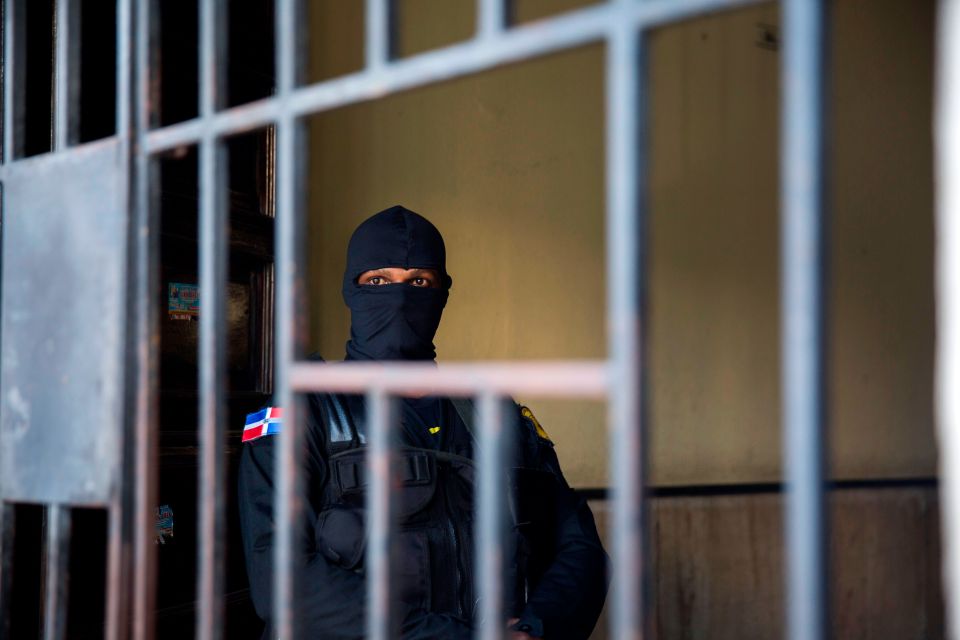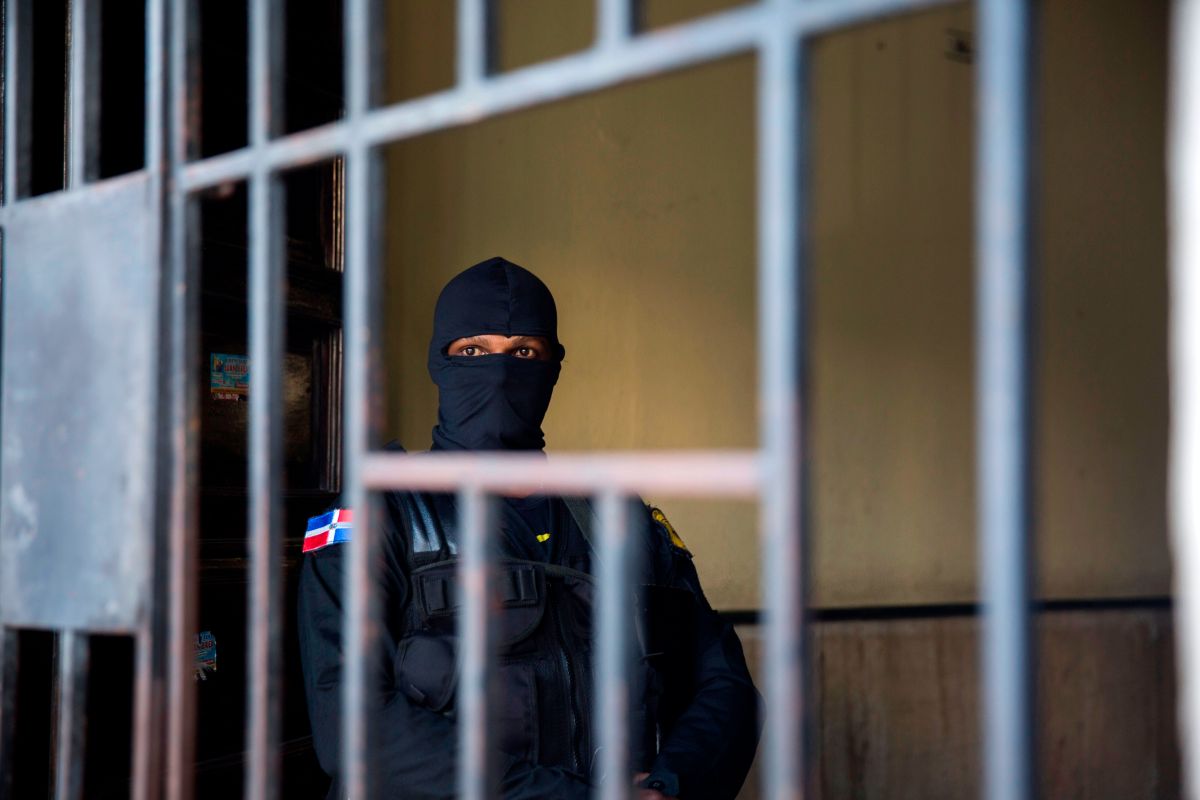 A guard guards the entrance of prisoners and lawyers in the Palace of Justice in Santo Domingo, Dominican Republic.
Foto:
ERIKA SANTELICES / AFP / Getty Images
The mother of one of those suspected of gunning down a police officer in the Dominican Republic last Monday He asked the young man to turn himself in to the authorities if in fact he had something to do with the attack.
The woman, identified as María Altagracia Rodríguez, insisted that Rikelwy Almánzar Paredes yield to the authorities pointing to him as the person who allegedly shot the agent Erick Amador Vicente.
"If it is him, that he surrender… as a mother I ask him, if he has seen this interview, if he has seen the one before and what we are going to do now, please, my son, surrender, You call me, you communicate with me, with whoever is in the family … but, please, if he thinks he has done something, if he is sure, he is aware that he has done it, let him surrender, they do not allow him to kill. Prisoner, he is alive, but dead, "the woman told Telenor.
Mother reports police abuse
The mother denounced that she was a victim of police abuse when officers "knocked down the door" and took her into custody this Monday until Tuesday.
"I had four young children. That girl is still in a panic (indicates pointing with her finger at the minor) ", added the woman.
"I am bad, with fever, headache, everything, a pain in the body, and so I told him, 'Please, what I am is bad', 'have compassion on one'", continued the interview.
According to the Dominican, they not only detained her temporarily, but also her other son, her husband and some neighbors, and "fired two shots."
"What is justice? In what justice do we believe?", Asked the Dominican.
Rodríguez said her son was having problems with "some tigers who were passing by with guns" and that is why he left home.
But the mother said she did not know the whereabouts of Almánzar Paredes.
"I don't know his whereabouts, I don't have his whereabouts. Yes, I am asking you through these means to let yourself be seen or to call me, to look for me wherever or to meet me wherever … ", stated Rodríguez.
"I am devastated. I am dying inside. I don't show it, but I'm dying inside. My son, if you are seeing it, if you see it, my love, do me the favor of surrendering you, "the woman insisted through tears.
Two arrested at the moment
This Friday, an individual identified as José Antonio Ángeles Torres, alias "Chirri", who would be part of the group of suspects who killed Amador Vicente, surrendered in relation to the crime. in the event that occurred on Monday night in the Las Colinas de San Francisco de Macorís sector.
Amador Vicente was shot in the middle of an assault; his regulation weapon and his motorcycle were stripped from him.
According to the data handled by the authorities in the Dominican Republic, Ángeles Torres was driving the motorcycle on which she was traveling with Miguel Anyelo Paula Severino and Almánzar Paredes.
Paula Severino was arrested on Wednesday by members of the Police. During questioning, he claimed to have participated in the crime. However, he assured that it was Almánzar Paredes who shot the policeman.

eldiariony.com
Eddie is an Australian news reporter with over 9 years in the industry and has published on Forbes and tech crunch.