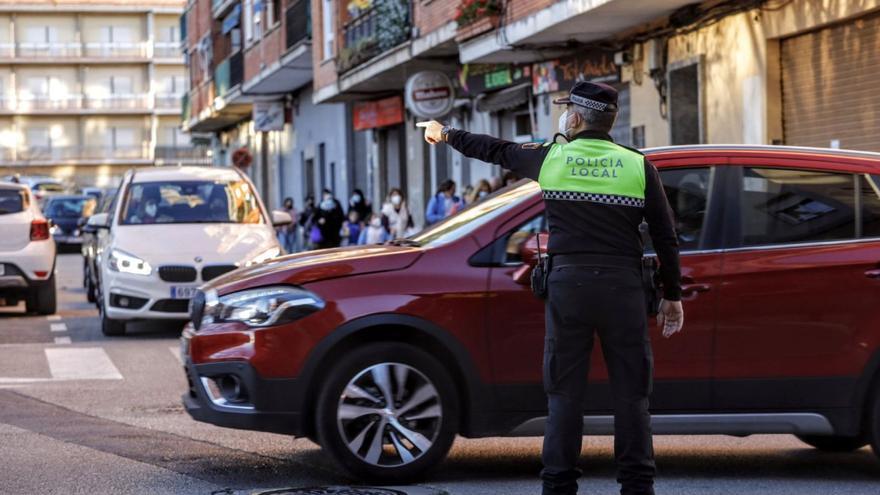 Municipalities of l'Alcoià and El Comtat are taking measures to address the shortage of local police, a problem that is repeated with relative frequency in different towns. Several municipalities have open calls right now to fill positions, either in a consolidated way or from a job bank, or they plan to release them shortly. In this way they hope, at least, to alleviate an issue that in some cases has become entrenched over time, and that has a negative impact on citizen security.
Right now Alcoy has a call for 27 places underway, 15 for the free shift and 12 for the mobility shift. This process began in the spring of 2021 and is quite advanced, since the applicants already take the fifth of the planned tests this week. In addition, the Security Councilor, Raül Llopis, explains that it is also pending to remove the main headquarters, which is expected to be done throughout this year.
Ibi also has open a call for four local police positions owned, two for internal promotion, one for inter-administrative promotion with mobility and the other for the mobility shift. And also, as this newspaper published a few weeks ago, it has signed an agreement with San Fulgencio to be able to stock up on the job market in the town of Vega Baja.
Ibi has another similar agreement in force with Banyeres, but now it is this other town that has had to hire two agents on an interim basis and create its own job bank. In recent weeks, the succession of casualties has come to leave the workforce by 18%, generating "a serious problem" to attend to public safety by not being able to cover shifts, as the City Council itself has admitted. Now, according to the mayor, Josep Sempere, the police force is at 70%.
The first mayor affirms that this situation has been punctual and that, despite everything, Christmas has passed quietly. In parallel to this deficit, in addition, the staff has requested an increase in remuneration, through two representatives. The Consistory has rejected this request, claiming that right now "a review of the cataloging of jobs is in the process of being processed," and that it will be the one that "will mark the amount of remuneration that corresponds to each worker."
In this sense, the Fesep-SPPLB union denounces that the employment relationships of many municipalities "have been the same for 20 years", and that this causes them to receive lower salaries than what they consider appropriate. Sources from this organization point out that this is one of the main causes for the high mobility of police officers in these regions, along with the temporary tenure of some jobs for a long time, a situation that, they affect, should end .
The union also warns of the lack of police in Muro, as the casualties that have been generated are not covered. This deficit in surveillance, they say, has become apparent in recent weeks, after there have been burglaries in homes, to which it has not been possible to respond in the proper way. In this regard, the mayor of the town, Gabriel Tomás, assures that these incidents have occurred outside the urban area, and that the Civil Guard has been notified, which has acted correctly. In addition, he affirms that they will study requests from those affected to reinforce surveillance or dissuasive measures such as increasing lighting.
In any case, Tomás admits that the current police force needs reinforcement due to the "brutal mobility" of agents that exists. For this reason, the municipal budgets for this year, which have just been approved, have included the creation of a job bank for agents, which is expected to be released shortly. At the same time, in 2022 an inspector position will also be called, in this case to comply with the structure required by law for a municipality of this size.

www.informacion.es
Eddie is an Australian news reporter with over 9 years in the industry and has published on Forbes and tech crunch.