Wa, pale, tragic. Elizabeth "Lizzie" Siddal is remembered for how she was portrayed by 19th century men who saw her as their muse: the artists Walter Deverell, her husband Dante Gabriel Rossetti and the most famous John Everett Millais, who described her as his ethereal, drowned Ophelia. But Siddal was an artist in her own right, and her portrayal of her own image contrasted with that of these men.
"When I think of his paintings, I think of his self-portrait compared to the way they drew his skin and face," says Abbi Greenland, a third of the RashDash theater company, which is retelling Siddal's story at the stage with comedy and songs. These open features and heavy lids and a perfect paddle. And the way she drew herself, pointy and pointy and in saturated colors. "" And frowning, "says Becky Wilkie, another third of the company, the trio's musician." And frowning! " Greenland resonates. "The difference between this sick woman and this pointy, angry woman who feels like she's in her own art."
On his new show, Look At Me Don't Look At Me, RashDash counters the idea of ​​a weak and languid Siddal, giving her strength, color and anger. They repaint her as the artist she was, exposing her complex and toxic relationship with Rossetti and creating a visceral and emotional conversation between her history of more than 150 years ago and the power dynamics that still exist in art today.
It is not the first time that Siddal has been excavated in art or in life; Rossetti infamously dug her up to unearth some poems he had buried with her. The RashDash project started a decade ago, when Greenland first moved to London. "We just hadn't gotten some funding from the Arts Council," he says, "and I was thinking that I didn't want them to have control of whether I'm a creative person or not." At the same time, he had been making the most of the city's free galleries, and Siddal kept appearing in the Pre-Raphaelites. "Someone told me the story of Siddal lying in a bathroom and getting sick," says Greenland. "It's a pretty famous story, but it's an amazing image because of the way the models were treated."
When Millais painted Ophelia, he made Siddal lie in a bath for hours on end. Most of the time he had candles heating the water from below, but when they were blown out, he did not replace them and Siddal contracted pneumonia. "You look at this incredibly famous piece of art that is so beautiful," says Greenland, "and she really suffered doing it and got incredibly sick, and maybe that was the beginning of the disease that became more and more chronic over time. ". The idea of ​​suffering for your art is quite problematic, without it being someone else's art that you are suffering from.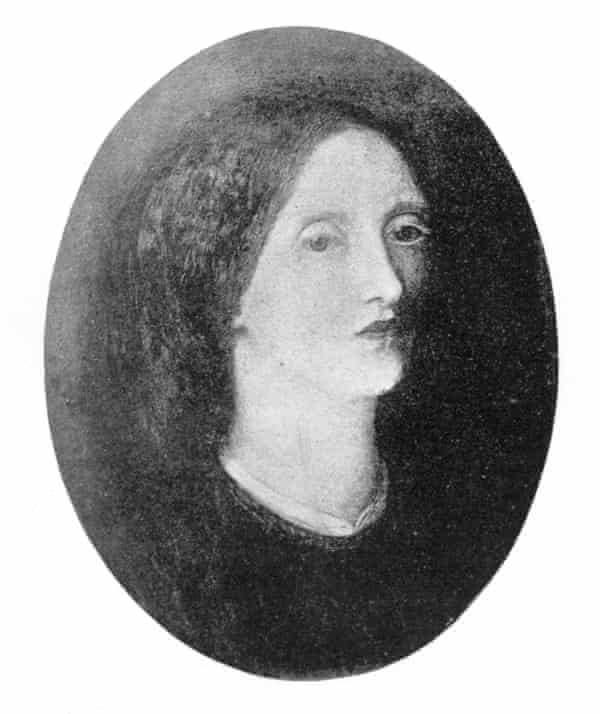 The show was originally going to be a concept album. "Lizzie's story told through song," explains Wilkie. "Rossetti was not in sight." Recently, the painter, who overshadowed, abused and obsessed with her, sneaked in her way. With Helen Goalen, the third member of RashDash, on maternity leave, Greenland and Wilkie began to think of the piece as a two-handed. So if Siddal is always in the room with someone else, who is he with?
At first, they wanted to do a show that wasn't about Rossetti. "Because every time you research her," Greenland says, "all of her biographies are almost as much about him." But that was a central tension in Siddal's life. "She kept trying to be a serious artist and an independent person, but she couldn't be. Not only because she was emotionally entangled in this relationship, but also because she was a woman in Victorian England, so she was completely dependent on him financially. "On the show, Greenland plays Siddal – green dress, red hair, serious and angry – and Wilkie plays Rossetti – bowler hat, big shirt, bigger belly, clown in his bad mood.
Earlier this year, Wilkie worked with Siddal's poetry on a commission for Manchester's Royal Exchange around International Women's Day. "His poetry is very beautiful and very desperate," he says. "It is impressive and unusual." When trying to put Siddal's life into a song, it was important for them to have their own writing in it, so a lot of his poetry, and Rossetti's too, is in the script, some single lines, other times whole verses. raised. In one section, they sing together, each performing a counter melody with one of their own poems. "He has written a lot about his pain in love," says Greenland. When looking for his voice on stage, "his language seemed to be the first port of call."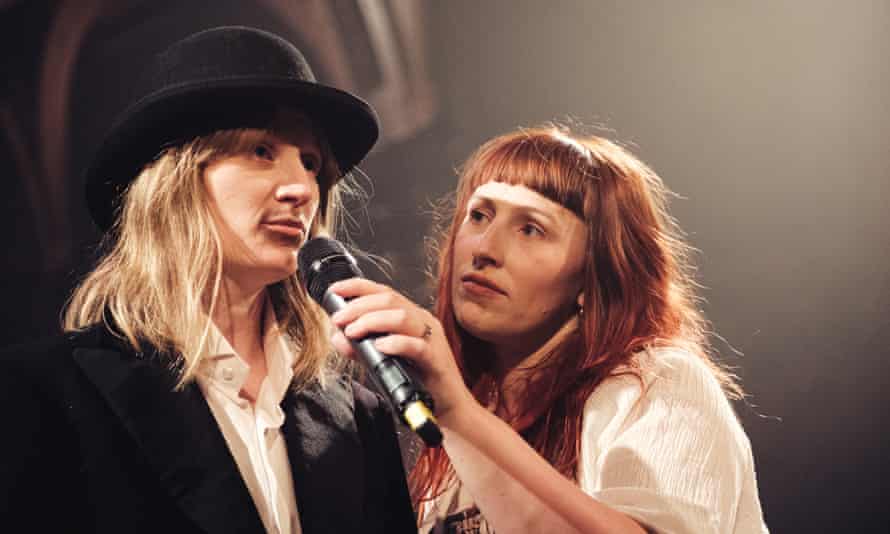 While they resist the label of tragic, the rhythms of their story are undeniably a tragedy. She was in a controlling relationship. She was medicated to the point of addiction. She died by suicide after giving birth to two stillborn children. However, the show balances them out with a lightness, a sense of fun, and most of all, a brilliant comedy. "We couldn't give it a happy ending," Greenland says, "but we wanted to give it something powerful in the end."
Part of this power is in your humor. By sending Rossetti and his friends – "They can't laugh at themselves," Wilkie complains – RashDash returns Siddal and his story back to attention and seriousness. It's a fine line, Greenland says, but comedy often comes from difficult places. "I don't think I really trust a show that's never fun."

www.theguardian.com
George is Digismak's reported cum editor with 13 years of experience in Journalism