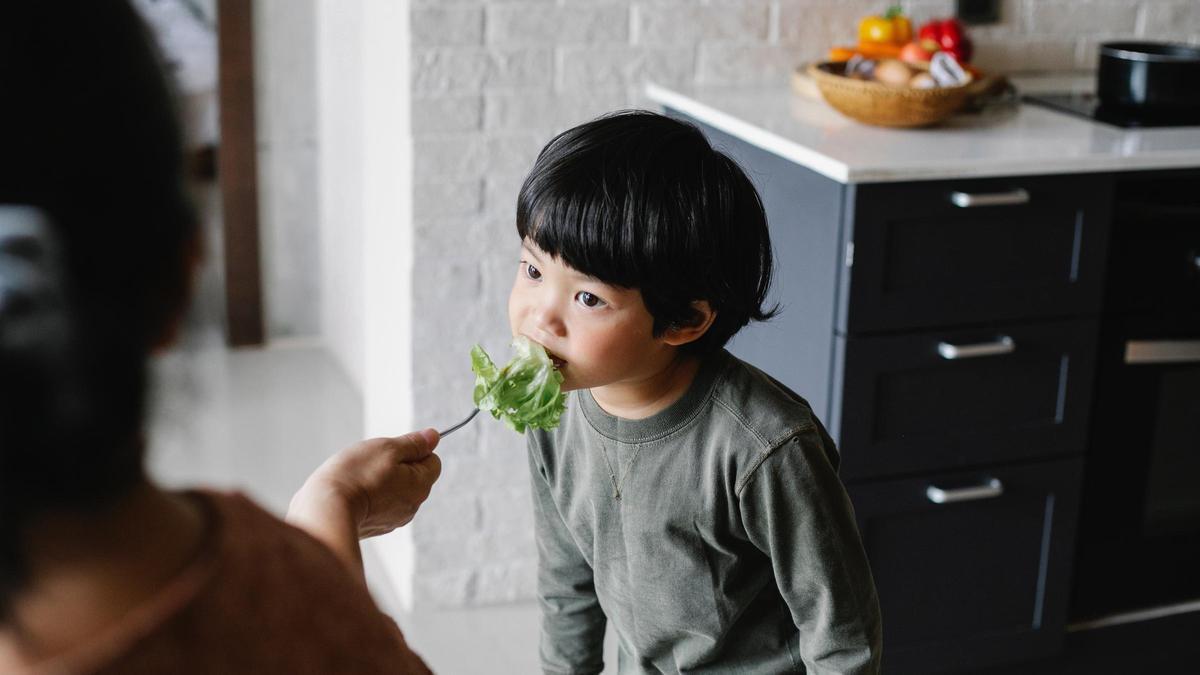 This is the story of Manuel, a 6-year-old boy who does not want to eat. When it is time for lunch, he hides it, throws it on the floor, or removes his plate. In all meals he behaves the same. Manuel gets bored when he eats, he has a lack of appetite, he never wants to eat.
The scene is repeated the next day, and the next day as well. His parents do not know what to do: they have resorted to rewards, punishments, shouting, to leave him alone until he eats all the food … And none of these options have worked, they cannot change the attitude of his son towards the meal.
But Manuel's parents have stood up to themselves. They will not continue down this path. They have realized that it is not good for Manuel to associate eating with threats or with acts in which his voice is raised. They have decided that they are going to change their strategy. Therefore, instead of focusing their energy on the problem – Manuel does not eat – they have decided to focus on promoting what their son likes to do.
His parents no longer have as their main concern and task getting Manuel to eat, but have decided to focus on the things that make their son happy to improve his self-esteem and his relationship with food.
In this way, they say to their son: "Shall we choose a story before dinner?" Manuel has had a smile on his face. He loves reading with his parents and exploring other worlds.
After reading for a while, they all sat down at the table. Manuel's parents have decided not to use their old tools: they do not recriminate their son for not eating the entire plate, they do not resort to shouting when they see that Manuel eats slowly, they have not told him that he should eat at least half of the plate … Instead, they have talked as a family about other matters: their emotions, their events of the day and the story they had read earlier.
Manuel has not finished all his food, but he has taken a step that he had not done before. He has eaten what he could on his own, without his parents telling him to eat.
Little by little, Manuel is changing his relationship with food. His parents have left behind rewards and punishments every time he eats or does not eat. Now they dedicate themselves to doing active listening, to worrying about the needs of their son and accompanying him in his difficulties. Manuel has not become a child who loves to eat, but understands that it is necessary for his well-being and development, and that he can also have fun eating.
The attitude of parents when children do not eat
Each child has his reasons why he does not want to eat, and in case the situation is worrying and he never wants to eat, we should go to the pediatrician or doctor. We as parents can change our attitude if our children have difficulty eating, and the history of Manuel's family helps us to realize some changes that we can apply:
Do not use rewards / punishments for him to eat
The education of our children cannot be based on rewarding when something is done well and punishing when it is done wrong. When one behavior is rewarded and another is punished, we are guided by the results our children obtain and not by their effort. Likewise, as the founder of Relax and Educa, Amaya de Miguel, points out, rewarding or punishing is governed by "the state of mind of adults and children" and by "arbitrariness". The day that they have the easiest emotions, our children will eat more and we will reward them, but the day that they have more complicated emotions, they will not eat as much and we will punish them.
Listen and active presence
Why don't our children feel like eating? Is it a consequence of your emotional state? No appetite? Do you associate food with something bad? We must actively listen and be with them in order to understand their emotions and moods at mealtime.
Leave behind the screams and threats to earn respect and trust
We must put aside all those techniques that we have used previously and have not worked for us. The yelling and threats work in the moment, but the underlying problem, in this case with food, is still there. With threats we are educating our sons and daughters in fear. Therefore, let us banish both shouts and threats to regain lost confidence.
Give time
Children are not going to change their relationship with food overnight. Let us give them time, let us accompany them and let us be patient.

www.informacion.es
Eddie is an Australian news reporter with over 9 years in the industry and has published on Forbes and tech crunch.