TTwo things happened that Christmas in the late 70s; my aunt Marj was involved in both. Marj was one of my grandmother's sisters. He lived with many cats on Coventry Road in Birmingham. She had a great personality and a matching frame, there was so much about her to love. His key phrases were: "You have to laugh" and "I have never seen anything like it in all my shoves." Push? She had a fierce, gasping laugh, which would often give her reason to rummage through her purse for a large, primitive black inhaler for her asthma. She would pump into this to fix things before resuming the frivolities.
I was sitting on the floor playing with my brother when he arrived that Christmas morning. I must have been about 11. "Stand up, Ade," he said. "Let's take a look. Heard you're getting fat. "
I was horrified. If I hadn't been sitting on the floor, I would have fallen. Unsure, I stood up, as ordered, for my evaluation.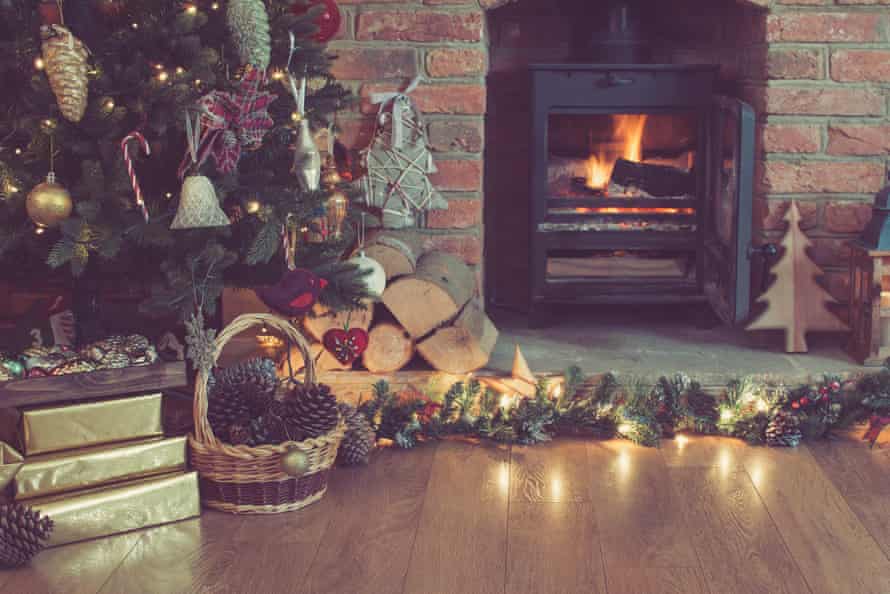 "Hmm, you're not that bad," Marj said, and left.
I ran upstairs and examined myself in the full-length bathroom mirror. Was he fat? I figured it must have been if Marj had been told so much, but who did? They could only have been members of my family. I certainly felt fat now, although, looking back at the photos, I wasn't.
At first, heartbroken and embarrassed, I barely touched my Christmas dinner. But before long it was frantically filling my face. This has been my eating pattern ever since. In one way or another, I have always been slightly or very overweight. By the way, I don't blame Marj for this. But, given the horror that I felt then and continue to feel overweight, I will never understand why since that day it has led me to eat more, not less.
We had always had a nice fireplace in the living room, and every Christmas afternoon we all sat there watching television and occasionally gazing approvingly into the flames. My father, however, had been muttering something for a long time that open fires were "ineffective, because all the heat goes straight up the chimney." Finally, he started the nice open fire and replaced it with a stove. This was the stove's first Christmas.
"Ooh, Peter," Aunt Marj demanded. "What have you done with your beautiful fire?" The explanation for the inefficiency of my father's heat did not smear his Christmas parsnips. "It was such a beautiful fire," he lamented over and over, until he found the rhythm of an incantation.
To make matters worse, Dad couldn't make it all work out. It would start out fine, but then it would fade away. Fortunately, Marj was monitoring the situation. "He's dying again, Pete," he said. My dad would get up, play with a lever at the base of the stove and throw more and more combustible matter at it.
Marj, meanwhile, kept pouring gasoline on the flames of Dad's frustration. She had never seen him lose his temper, but she could see his temperature rise faster than fire. This lasted all afternoon and into the night: she would say that he was dying, that he would have a violin and that he burned it softly, too softly. Finally, well into the Morecambe and Wise phase of the night, the fire was finally glowing nicely, but Marj was not in favor of spinning. "I really miss the old man," he insisted. "I think it's really nice to see the flames."
At this, my dad was completely lost. He opened the stove doors and began to throw in paper, firewood, matches, and whatever else he could find to give Aunt Marj the flames she wanted. He did it with such ferocity that red-hot embers spilled onto the carpet, but now his adrenaline was so high that he simply scooped them up with his bare hands and tossed them back. Then he slammed the doors and stormed into the kitchen. There, in an unusual gesture of fury, he removed his glasses and flung them at the wall, uttering a word that he had only heard him use once.
Fortunately, an alarmed Marj gave him a break. The remainder of the evening passed quite calmly. Later when Daddy was loading the dishwasher, I caught him wincing from his burned fingers. We laughed until it hurt.
So how did that Christmas day change me? Well, I heard a harsh truth for the first time, that 40 years later I still haven't tried. And I also learned that any day that ends with you and your dad laughing out loud couldn't have been that bad.

www.theguardian.com
Digsmak is a news publisher with over 12 years of reporting experiance; and have published in many industry leading publications and news sites.