Wael Hussein
BBC News, El Cairo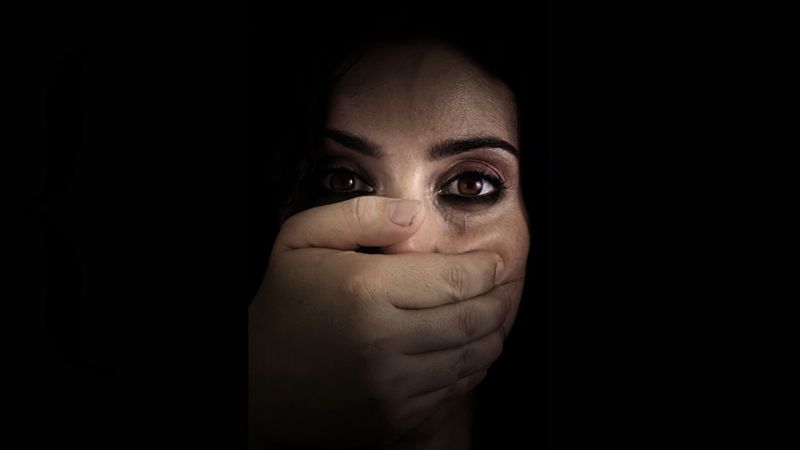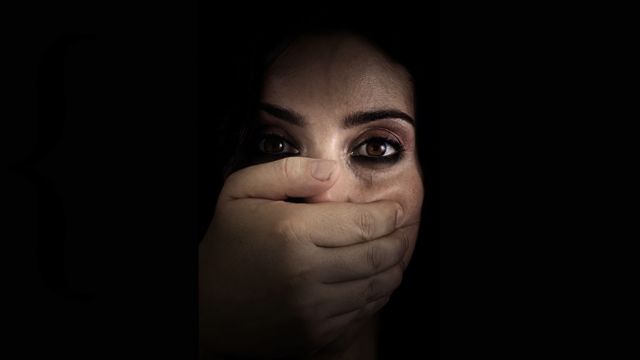 Women in Egypt are determined to break the wall of silence that surrounds sexual abuse. His new target is marital rape, a subject that until recently has been taboo.
Attention: this article contains the description of episodes of sexual violence.
Safaa, 34, was raped by her husband on their wedding night. The assault caused injuries to his groin, wrist and mouth.
"I had my period and I was not ready to have sex that night," he says. "My husband thought I was trying to avoid an intimate relationship with him. He beat me, handcuffed me, covered my mouth and raped me."
Despite everything, she did not want to report her husband to the police for fear of the social stigma that could befall her. In the patriarchal Egyptian society a culture of blaming the victim prevails, especially when it comes to a woman.
But a turning point came when, in April, in the middle of Ramadan, the episode of the television series "Newton's Cradle" aired that showed a man forcing his wife.
For many women, it evoked bad memories, but encouraged many to share their experiences on social media.
In just a few weeks hundreds of testimonials appeared online, including more than 700 on a Facebook page called "Tell it."
Among them was Sanaa, 27.
"She was an angel. A year after our wedding she was pregnant and about to give birth. We had an argument over a trivial matter and she decided to punish me," she said on Facebook.
"He raped me. And I had a miscarriage."
Sanaa fought a lonely battle to get a divorce and managed to separate, but she still mourns the loss of her son.
Sexual violence remains common in much of Egypt, especially on the wedding night.
There is a growing debate on the subject, and it heated up after the ex-wife of a famous singer told on Instagram that he repeatedly raped her while they were married.
He denied the allegations in another video on Instagram.
But his ex-wife calls for changes in the laws to penalize these practices.
In its most recent study, published in January 2015, the National Council of Women, an official Egyptian body, stated that each year there were 6,500 cases of domestic violence with spousal rape, sexual harassment and forced sexual practices.
"Marital rape is the fault of a common culture in Egypt, that a marital contract implies that the woman is available for sex 24 hours a day," says Reda Danbouki, lawyer and executive director of the Center for Counseling and Information Women's Legal.
The general belief in Egypt, based on some religious interpretations, is that a woman who refuses to have sex with her husband is a "sinner", and "angels curse her for the whole night," Danbouki adds.
To settle the debate, Dar al Ifta, an official Islamic body that issues religious edicts, ruled that "if the husband uses violence to force his wife to sleep with him, he is legally a sinner and the wife has the right to protest before the courts to be punished. "
Even so, the center Danbouki runs has documented more than 200 cases of spousal violence in the past two years, most of them a consequence of what has been dubbed the "fear of the first night."
Egyptian law does not punish rape within marriage, despite being classified by the World Health Organization as a form of sexual violence.
Most marital rape cases never go to court, and Article 60 of the Egyptian Penal Code generally prevents prosecutions from going forward.
"The provisions of the Penal Code will not apply to any act committed in good faith in pursuit of a right under sharia, (Islamic law", establishes article 60.
But Danbouki says spousal rapes can be proven by physical exams that reveal abrasions and other external injuries. "Wounds around the mouth and on the wrists should be looked for," says the expert.
Conservative Egypt is often resistant to change and conservative values ​​predominate, but victims of spousal rape have begun to make their voices heard.
The real names of Safaa Y Sanaa they have gone into hiding to protect their identity.
Now you can receive notifications from BBC News Mundo. Download our app and activate them so you don't miss our best content.

www.bbc.com
Eddie is an Australian news reporter with over 9 years in the industry and has published on Forbes and tech crunch.