Cristina Paredero bristled the beauty of all the political and civil representatives who had come yesterday to the headquarters of the Ministry of Social Rights and Agenda 2030, in the heart of Madrid's Paseo del Prado. The young woman from Madrid was invited by the minister Ione Belarra to the act of recognition of all women who have suffered forced sterilization (or forced, against their will) in our country, an event in which the Minister of Equality also participated, Irene Montero. With her testimony, Cristina was silent. "This act is not enough, it is not enough," he snapped at the ministers. Today is the International Day of Persons with Disabilities. The Government wants to recognize all women with
disability who suffered this harmful practice, according to the United Nations and its CEDAW Committee, which has the Spanish Ana Peláez among its members and will approve an institutional declaration in the Council of Ministers. Yesterday Peláez recalled that many times sterilization occurs after rape or sexual abuse at home. So you don't just have to focus on one part of this drama.
And the problem, the president of the deaf in Spain (the State Confederation of Deaf People CNSE) verbalized at his side, Concha Diaz, is that there are no official data. According to the Spanish Committee of Representatives of People with Disabilities, Cermi Mujeres, a hundred women suffer it a year. Government representatives recalled that until December 2020, when a legal reform took place, this practice was not a crime in our country, as in so many others, where it is inherited from a "eugenic ideology", according to the Australian professor and president of the United Nations Committee on the Rights of Persons with Disabilities Rosemary Kayess, that yesterday greeted by videoconference the change that took place in the Spanish legal corpus. Kayess encouraged the rest of the world to emulate the steps of Spanish law.
Cristina was one of the muñidoras, as a member of the Board of Directors of the NGO
Full Inclusion Spain and participant in the meetings to carry out the reform, of that modification that received the approval of the Cortes and that supposes, as he explains to ABC Inés de Araoz, legal advisor of the same entity, which in practice does not punish parents. "Actually, it is the doctors who sterilize, not the parents," so the family members can no longer request this practice for their relatives, and "if they do, they will not be allowed, because the judge would never authorize it. In any case, the person who would commit the crime and respond to the courts if it were to carry it out would be the physician, unless there is an informed consent on the part of the person; and this consent or permission should be valid before the courts, "De Araoz details.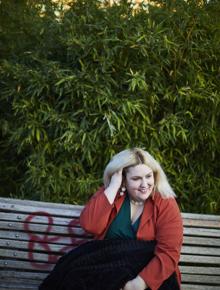 Cristina was filled with courage yesterday and outlined that at 18 years old (she is now 29), she learned the diagnosis of her disability: Asperger's syndrome. In a later talk given to this newspaper, he tells his case, which is not as simple as whether his parents gave the order to sterilize or not. Cristina was 18 years old, she recalls. He learned that he had Asperger's and that diagnosis now says "it saved my life." She had a partner, had sexual relations and, when her family found out, she fell into a rage. «They even threatened to kick me out of the house. I couldn't give up the one thing that made me happy then and I stood up for the first time in my life.
His parents, he continues to report in the Madrid neighborhood of Carabanchel where he lives, changed their strategy when they saw his firm resistance. "A week later they pronounced one of those phrases that I have repeated to myself for years and that is the germ of manipulation, because I didn't know what they had done to me until recently. They told me to have my tubes tied, that I could not have a biological child to whom I transmitted the disease because that made me irresponsible. They offered me another resource: adoption, which would come in the future. It seemed to me that it was the way I should follow, and since I was of legal age and then I did not have a recognized disability because I had just been diagnosed, I could not claim anything from them ». As the years passed, and she rebuilt her life, Cristina knew that she wanted to break with her family because she had been one of those 100 victims a year of forced sterilization in our country. «They tricked me and manipulated me to sterilize me. It's funny, but a simple and innocent phrase from my current partner, who also suffers from Asperger's syndrome, forever invalidated that phrase that tortured me for years: And why can't you have biological children? ».
Implicit sexual abuse
The invisibility, the practices in the shadows, the tortuous maneuvers of relatives and, also why not, the unfounded paternalisms can often lead to the horror of a person with a disability. The NGOs that fight for inclusion and also from the Government now promote a new necessary 'ism' in society: capacitism or empower the disabled. In the case of women, Ana Peláez, president of Cermi-Mujeres in Spain, said yesterday, to claim on a December 3 like today it must be remembered that they suffer from two united isms: feminism and that (dis) capacitism that ends up canceling.
Capacitism activist Cristina listened silently to Loli miñano, a 52-year-old woman with mental health problems who came from Murcia to also offer her account of abuse by a "consensual group" of psychiatrists, doctors and her own relatives. When Loli finished reporting that at age 40 she had her daughter and to "steal her custody," she was admitted to a psychiatric center for disability and They sterilized her by tying her hands and feet. From there, Loli was broken forever: she had menstruation sequelae, suffered morbid obesity, lost sight, suffered decalcification of the bones and many other symptoms that yesterday prevented her from speaking for a few continuous seconds. His shocking story was interrupted, broken by applause from all the attendees, who listened to a life of torture, mistreatment and prostration before others because of his condition as a person with a disability.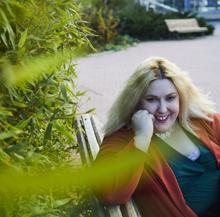 "In my case, I did not suffer sexual abuse at home or any of those implicit abuse that many girls suffer. I was 18 years old; Loli, 40; but there are many girls … ». Cristina's parents tried to protect her, in their own way and within their conception, but that protection – all the organizations that work with disabilities insist – is disastrous for people who, like this enthusiastic young woman, simply need to fly. Now she is building a career with the illusion of being a great journalist and giving voice to all women with disabilities. He has made his own wings. "We need to be empowered from the cradle, actually," she and those attending the event repeated. Cristina has achieved it in Plena Inclusión, but she wants the ministries that pass, the governments that rotate, to have first hand with them, the suffering ones, to be promoters of the "social change" that is needed in Spain. It was offered yesterday to the ministers in front of him. This change happens by endowing women with their own sexuality, because that is where their power, their intimacy, their personality and even their development reside. Your freedom. "I never received lessons in sisterhood or feminism," she pronounces in the interview. When she listens to Loli, Cristina thinks that Loli is a heroine and she thinks how many more there will be. Curious. There is no better example of sisterhood.

www.abc.es
George is Digismak's reported cum editor with 13 years of experience in Journalism