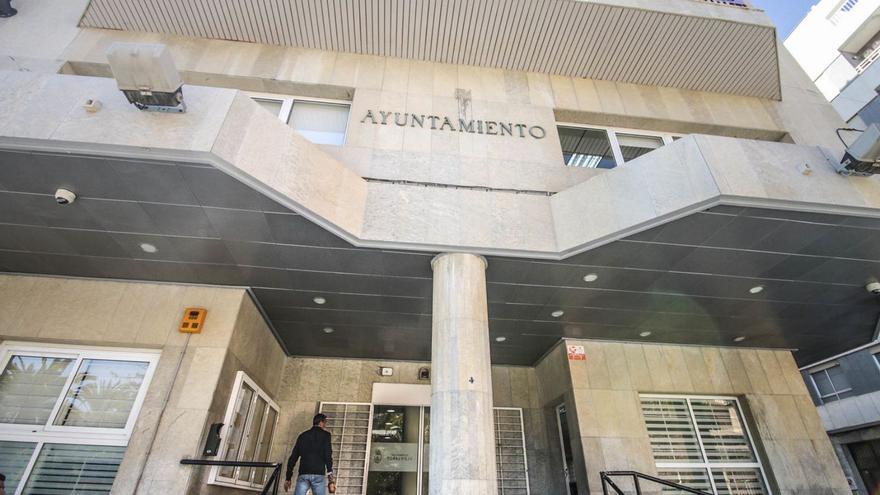 By promising my position as councilor of Torrevieja for the municipal group Los Verdes: Municipal Commitment, I assume the mission of looking after the interests and rights of the Torrevejenses, their well-being, the environment and the protection of their animals.
Starting today, as a councilor, I am starting a series of opinion articles to make visible those people who, we do not know why, seem to want to be excluded from our city, who have been sustained thanks to a policy of prioritizing the banal and the superficial to the detriment of what is necessary and essential for the well-being of citizens, especially the most vulnerable.
Festivals and culture are important for the development of the population and its idiosyncrasy, but when the public treasury devotes itself without hesitation to these issues with huge amounts of budget, abandoning other essential items, solidarity and sustainability collapse and a flagrant inequality among citizens to be able to carry out their daily activities.
In a meeting on accessibility, the benefits of the new PGOU (General Plan for Urban Planning) and the regulations that established a new city accessible to all, without the need to specifically differentiate people with functional diversities, were insisted on.
Obviously, the only thing missing was for the new plan not to comply with the law to the letter and apply it to its ultimate consequences, it could not be otherwise because it would contravene all European and national laws, those of our community and our municipality.
The problem is that the new PGOU is still not approved and we do not know when it will be agreed… Perhaps the current municipal government is not interested in its approval yet because if it were already approved, they would not be able to develop either their project to convert Torrevieja into a new Benidorm or the work of the port without adapting to the new law instead of the 1986 law that is being used for its development… a dangerous option in one of the most seismic areas of Spain for a city in which there is still no specific protection plan in case of a high magnitude earthquake.
In this way, before praising the accessibility of the future, we must focus on solving the accessibility of our city at this time and the tremendous deficiencies that exist in it, making it practically impossible for people with reduced mobility or functional diversity to carry out their activities. daily without encountering obstacles along the way.
Much of a section of Nueva Torrevieja was made accessible after a constant struggle for its completion during the previous term of Eduardo Dolón. There are new pavements and recesses but, even so, there are points where streetlights or signs prevent access to the pavements, although, in general, it allows a certain independence if you are on wheels.
However, when we arrive at Calle Calera and Plaza de la Habana, where the Cuba school is located, it is as if we have been transported to another country, to another era. In a single square with a park between four streets (Calera, Moriones, Zoa and Francisco Casanovas) there are, as evidenced by the photographic report, at least fifteen cases of inaccessible sidewalks and zebra crossings. Actually, there is only one accessible point in the park, the one that goes from the park to the school gate but that only connects those two points and nothing else. You can cross the street from the gate to the park as many times as you want, but there is no other exit on any of the sidewalks.
The City Council and those in charge of urban planning and all the departments connected to it are responsible for this atrocity against the rights of those who do not have the fortune to be able to walk without motor assistance, of mothers who carry baby strollers or of the older people who go shopping at Consum de Zoa with their carts….
I believe that the time has come to take forceful and effective measures. It is necessary to solve this problem once and for all so that all citizens without exception have the same mobility rights, on feet or on wheels.
Perhaps, a couple of "mascletás" and pyrotechnics less and more resources to make Torrevieja really accessible, Mr. Mayor?
The official complaint is filed. We await your resolution.

www.informacion.es
Eddie is an Australian news reporter with over 9 years in the industry and has published on Forbes and tech crunch.