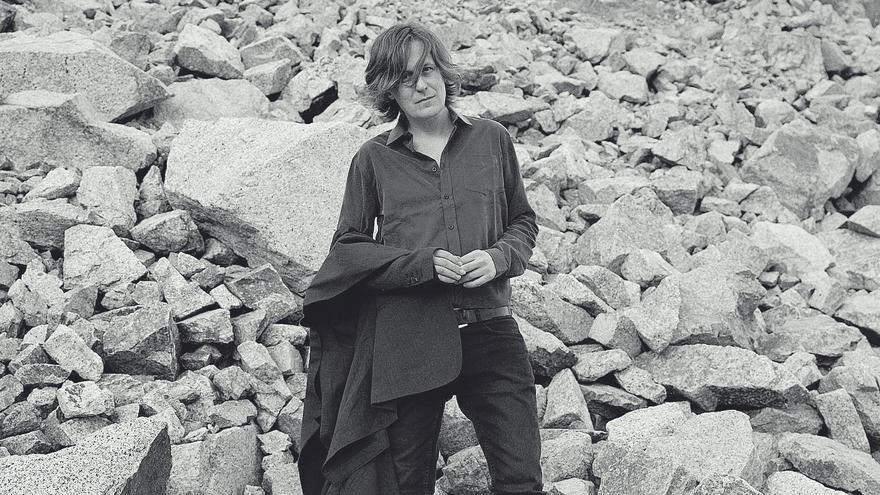 After the applauded Violética (2018), Nacho Vegas makes a stop along the way and puts light on the margins in Gold, saltpeter and coal. Ten years of marxophonism (2011-2020). A double anthology in which he rescues substantial songs from dispersed publication (epés, B-sides, collective records, documentaries) and adds live footage and five previously unreleased pieces.
Will the new songs have to wait?
My idea for this year was to release Gold, Saltpeter and Carbon in the spring, and then start writing for the next album, but this year has been a bit of a creative block. I thought that confinement would be good for me to write in privacy, but it is very difficult to make songs without there being a world outside that is alive.
Among the unpublished pieces, Fabulation is among the hardest and most explicit that it has done. «Xusticia n'Altasu / We are at war / The earth is flat / The free market».
I didn't want to do a song about everything that's going on, but in the end this one slipped in, the only one finished this year. Because in the face of the new repertoire I want to flee from the monotheme.
The ten years that the album reflects are those of its reconnection with the popular song, appreciable, for example, in the adaptation of Arriba burning the sun, by Violeta Parra, with Lou Reed-style electric guitars. A synthesis song?
When I listen to Violeta Parra, I see her as a very punk artist. This song is of a single chord all the time; a little psychedelic and hypnotic. I take her to the land where I come from. Rock is just another link in popular music, and that, for me, Violeta Parra is like Bob Dylan.
At the beginning with An Angel Told Me and How to Crack the pandemic seems to hint at it, although we are still obsessed with seeing viral clues everywhere.
How to make a crash I wrote it in 2011 and it has to do with 15-M. Talk about another crash, like Fabulation. Y Me lo told un angel is inspired by the work of Ángel González, and talks about taking popular culture to find exciting clues about what is happening. I am interested in traditional music that, when transmitted orally, each one reinterpreted it. Now there is a zeal for authorship: if you make a version and modify a verse you already have to ask the author and publisher for permission.
A distinctive feature of his work is the recovery of the Asturian language, or Asturleonese, in an unlikely post-indie context.
I was not educated in Asturian as I would have liked. This new PSOE of the government of the Principality of Asturias at least in the program carried the official status. A soft officers, because they are very afraid that it will happen as with the Catalans and a leftist independence movement will be created. But it is important. What cost me the most was to write a song in Asturian that had nothing to do with Asturias or tradition.
The 15-M inspired him to make songs. Do you now see conditions for a new version of that movement, even if the street is not accessible?
I am in Anticapitalistas and I see a lot of pessimism. Lately there were the 8-M demonstrations, with very young girls with their feminist and anti-capitalist perspective. And then the environmentalists. But now, with the street missing, it seems that everything is demobilizing. As United Podemos is in the government, there is no counterpower to the left, because it is exercised by the right and the extreme right.
How should culture manifest itself without appearing to feel morally superior or to defend its plot without looking around?
Culture and music are a world with little tradition of associationism and unionism. Now there is a social crisis that affects the entire working class, and there we have to be united. There is a lack of class perspective, of solidarity with other sectors, in the culture movement, in Red Alert and that environment, although I hope that something can come out of there.
How do you see the state of the SGAE and the re-election of Antonio Onetti?
What is rotten there is the dome. There is a conflict of interest between authors and publishers, and the weighted vote seems unfair to me. And yet, the people from the SGAE with whom I speak, the ones who work at the headquarters, advise by giving good advice. But as long as it is not nationalized, the SGAE

www.informacion.es

Digsmak is a news publisher with over 12 years of reporting experiance; and have published in many industry leading publications and news sites.