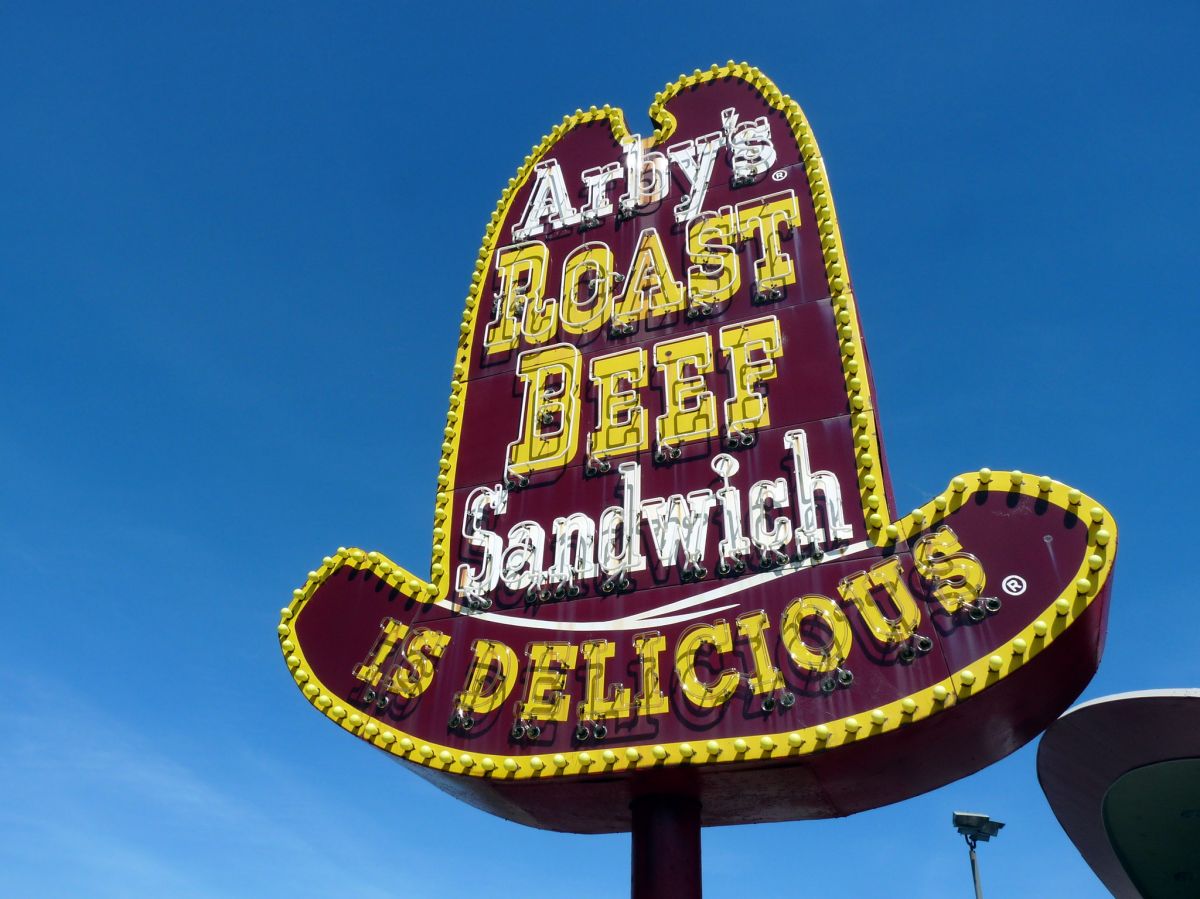 Arby's is treating the outbreak related to one of its franchises as an isolated event.
Foto:
Ethan Prater / Creative Commons
An Arby's restaurant in Illinois closed temporarily after almost 100 people will get sick after eating there. This is the second time they have closed in less than a month due to an outbreak of foodborne illness among their customers who it would be related to norovirus.
Ninety-two cases of norovirus have been associated with Arby's restaurant located on Dirksen Parkway in Springfield, Sangamon County Public Health Department officials confirmed.
Norovirus causes inflammation of the stomach or intestines. This is called acute gastroenteritis. A person usually has symptoms 12 to 48 hours after being exposed to norovirus.
The first illnesses were reported in mid-February, prompting the restaurant's first temporary closure. Now the restaurant has had to close a second time for deep cleaning and employee training on the recommendation of health officials.
According to Food Safety News, the original complaint about this case at Arby's arrived and was investigated on February 23. The inspectors returned for four "spot checks" in relation to that complaint.
County records show that a temperature violation found on February 24 involved unrefrigerated sauces. The operators decided to move the storage of the sauces to an appropriate place, according to the inspection report.
Arby's is considering the outbreak related to one of its franchises as an isolated event and ensures that before reopening it will have complied with all health department guidelines.
"The franchisee is fully committed to the local health department and has conducted deep cleaning and enhanced food safety professional training with all employees," an Arby's spokesperson told Fox News.
What symptoms does Norovirus cause?
Among the most common symptoms of norovirus are stomach pain, vomiting and diarrhea. People who are sick with norovirus may feel very sick and vomit or have diarrhea many times a day.
How is Norovirus spread?
The Centers for Disease Control and Prevention point out that it is a highly contagious virus and can be transmitted through direct contact with an infected person, by consuming contaminated food or water, as well as by touching contaminated surfaces and then put your unwashed hands in your mouth.
Noroviruses are relatively resistant to heat. They can survive temperatures up to 145 ° F and rapid steaming processes that are often used to cook seafood.
A person sick with norovirus should not prepare food for other people and you must wait at least 2 days after the symptoms disappear. The virus can remain in the stool for 2 weeks or more after the infected person feels better, so you should continue to wash your hands frequently during this time.
Outbreaks can occur at any time, but occur most frequently from November to April. Noroviruses are the leading cause of foodborne illness.
—
It may interest you:

eldiariony.com
Eddie is an Australian news reporter with over 9 years in the industry and has published on Forbes and tech crunch.